WWuling EV 50 Electric Cold Chain Vehicle
Vehicle model: CLW5030XLCBEV
Vehicle size: 4490x1610x2115mm
Interior size: 2170x1280x1060mm
Volume: about 3m3
Rated load quality: 1100kg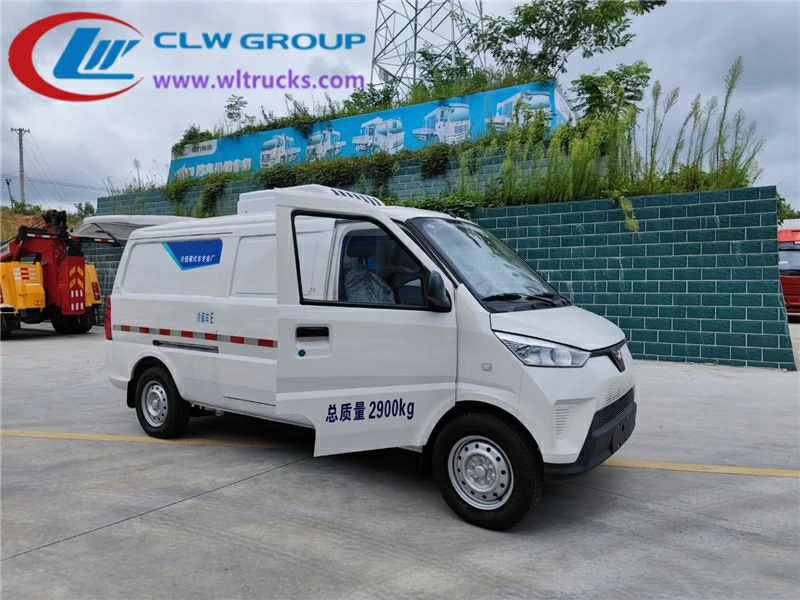 Chassis configuration:
Wheelbase: 3050mm
Battery brand and capacity: Ningchuan Times 41.86kwh
Cruising range: 245km
Motor model: TZ180XSIN101 Suzhou Huichuan
Power: 60kw
Top speed: 90km/h
Others: electronic power assist, air conditioning, central control lock, electric doors and windows, remote control keys, reversing radar, ABS.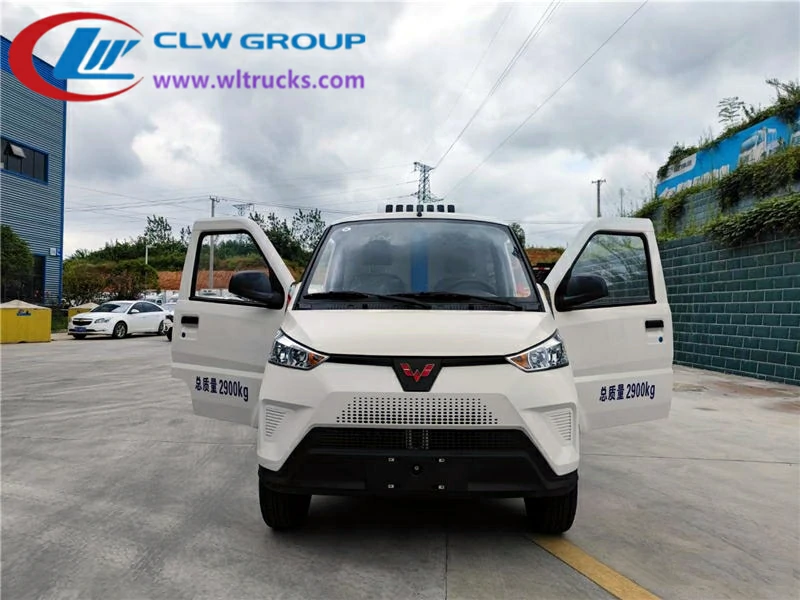 Electric Cold Chain Vehicle Upload configuration:
(1) Manufacturing process: The car body is manufactured by a vacuum adsorption and hydraulic adsorption integrated molding production line, sandwich composite bonding, and the thermal insulation performance reaches the national A-level standard.
(2) Compartment board material: domestic high-quality glass fiber reinforced plastic is selected for the inner and outer wall panels (no light absorption, good heat insulation, strong hardness, and oxidation resistance); the middle insulation layer is XPS extruded polystyrene board. The floor is made of aluminum checkered plates, and the door side strips are made of labyrinth rubber sealing strips.
(3) Car body accessories: stainless steel door lock hinges, stainless steel door frames and hinges, energy-saving LED lights in the car body.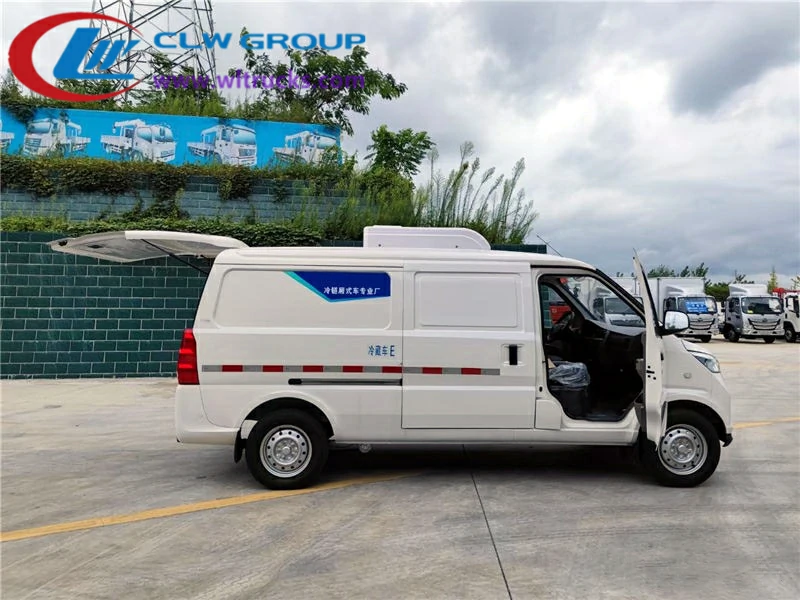 [Refrigeration Unit] Yizhou Electric Minus 15 Degree Unit [Optional parts for vaccine refrigerated trucks]
Five-sided ventilation slot, temperature and humidity recorder.