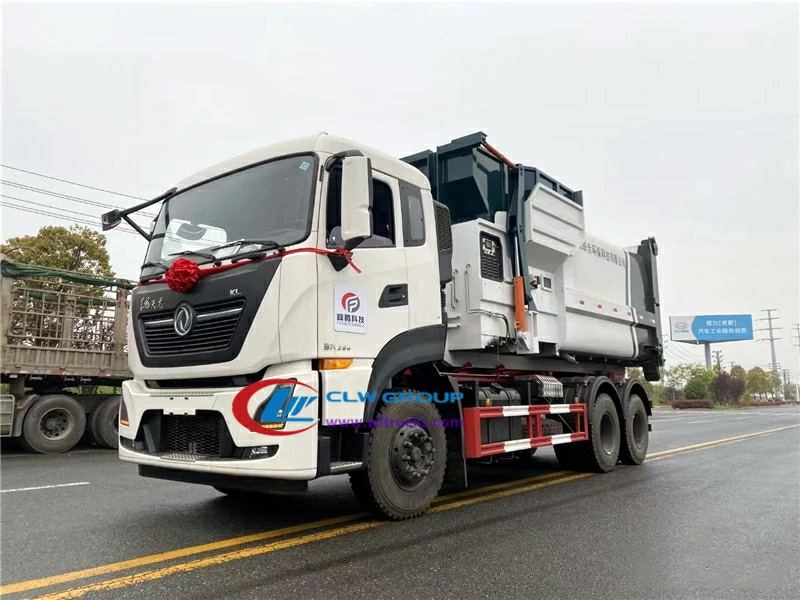 Chassis configuration:
Cummins 290 horsepower, Fast 9-speed gearbox, D320 row semi-luxury KL cab, 5.5T front axle, dual 10T rear axle, 11.00 steel wire tires, 300 double-layer beams, airbag seats.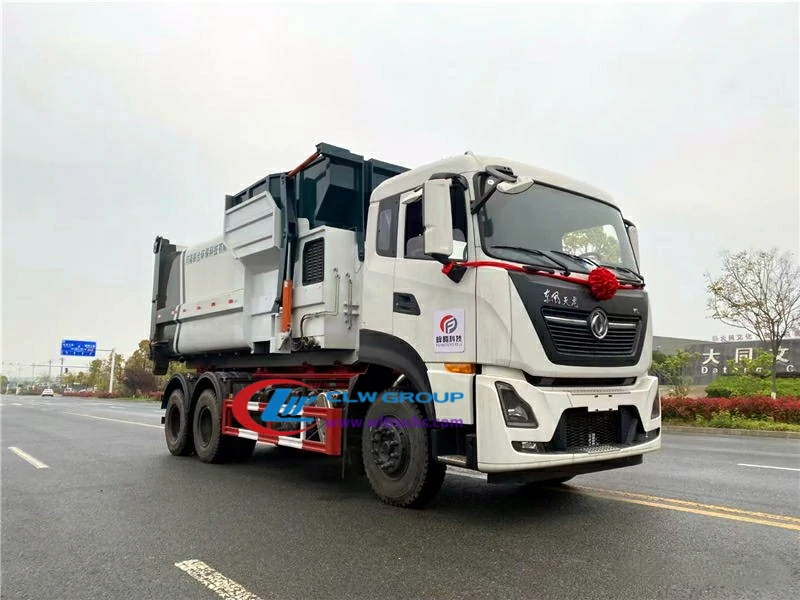 Upload configuration:
Arm manganese steel, reinforced rear outriggers, Interpap (hydraulic oil pump imported from Italy), the whole vehicle adopts hydraulic or electronic control defense operation.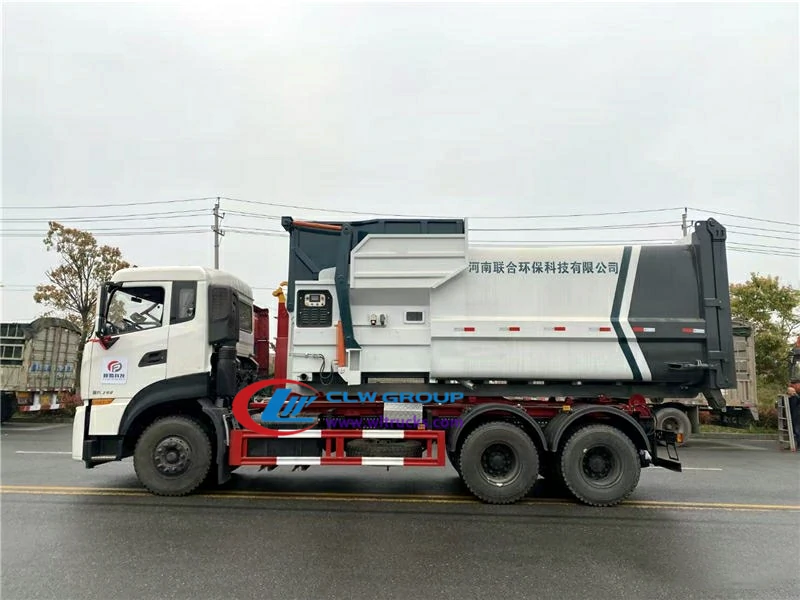 Compressed garbage station configuration:
The volume of the box is 18m3, and the arc-shaped box is formed at one time. The thickness of the box has 5 sides and 5 bottoms.
Use Hubei Boli cylinder, Tianhe high-pressure oil pipe; Yangzhou Hainer hydraulic system (imported electromagnetic reversing valve, imported oil pump, Siemens PLC electronic control system, 5.5Kw motor, single pump)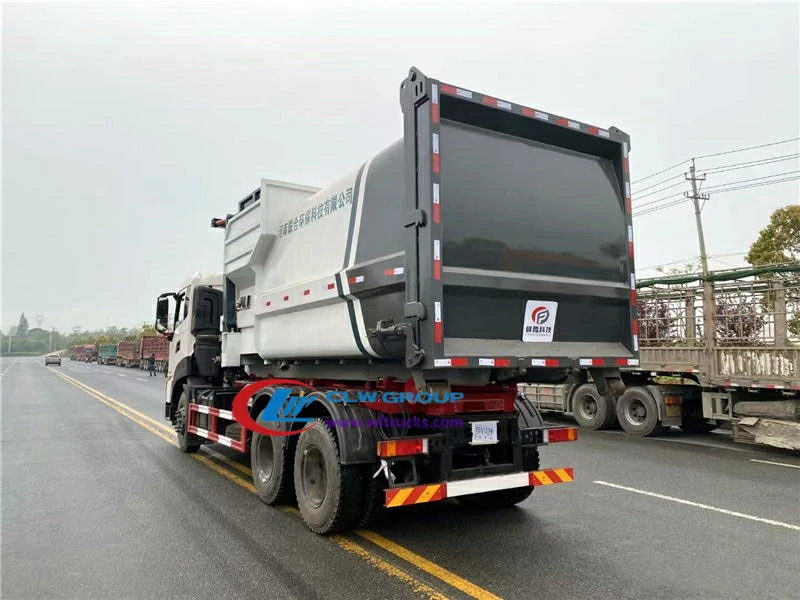 It works with an external 380V power supply, flips the feed, with a compression push plate, with hydraulic locking at the rear, and no leakage from the imported sealing strip.