6x6 DFAC 10m3 off road water tanker is modified with the Dongfeng EQ2102G military vehicle chassis.
Chassis uses Dongfeng Cummins B190 33 engine, Euro III emission standards. The 153 classic cab is used, which was originally used by the army to transport supplies.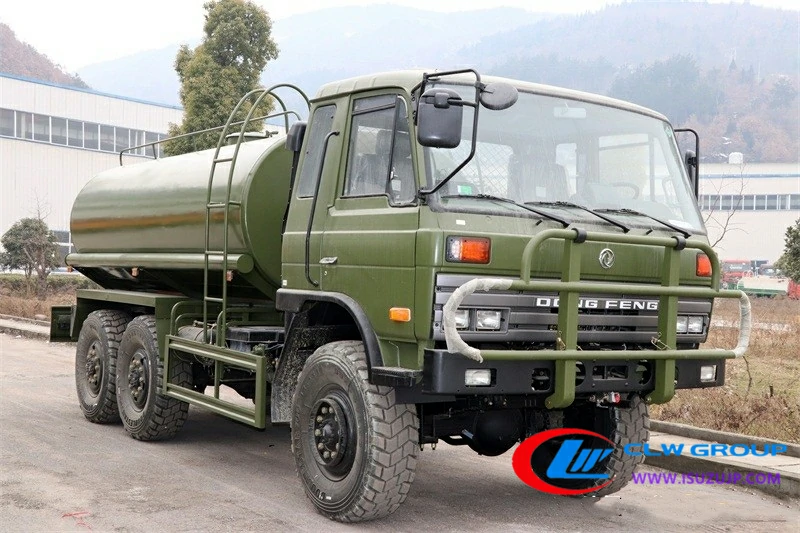 Now according to the needs of users, it is converted into a 10-square water tank for forest fire fighting or water transportation in disaster areas.
The tank body is 4mm thick. If it is a drinking water truck, it will be made of food grade 304 stainless steel or 316 stainless steel.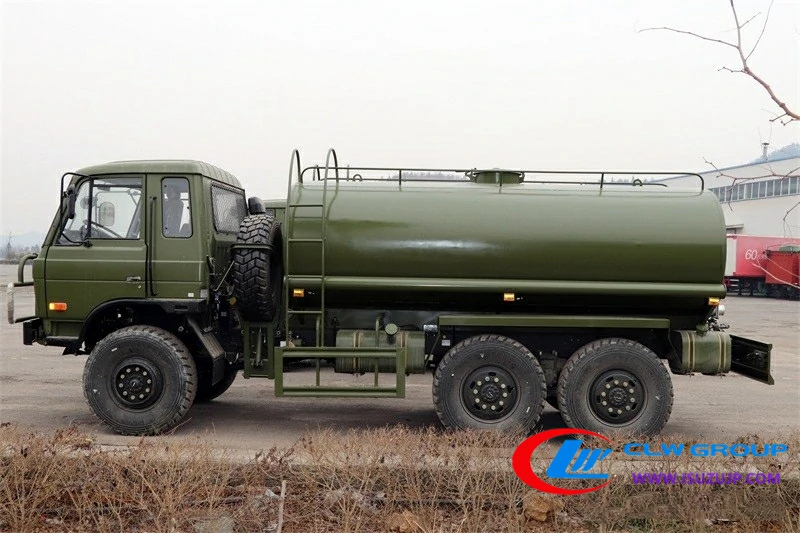 6×6 DFAC 10m3 off road water tanker specification

engine

Cummins B190 33

Gearbox

Dongfeng fifth gear

Vehicle size

77 60 × 2500 × 2800mm

Chassis size

7600×2480×2780mm

Water tank volume

10m³

Total mass

25000kg

Wheelbase

3520+1210mm

Wheelbase

1930/1900/1890mm

Axle load

3.5/3.5/3.5T

Number of leaf spring

10

Fuel tank capacity

140L

Approach / departure angle

35°/34°

Small ground clearance

305mm

Introduction

The tank body is 4mm thick; equipped with self-retaining valve and fire-fighting joint, two water pipes are the same length as the tank body; the inside of the tank is internally coated with glass fiber reinforced plastic, and the left rear is self-priming and self-draining