Speaking of Yuejin, many users will think of Xiaofuxing microcards in their minds. Indeed, the Yuejin Xiaofuxing series has been performing well since its launch;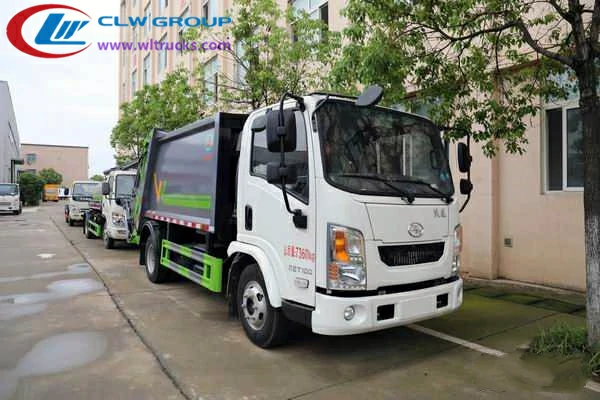 Moreover, its products have been upgraded and optimized many times, so that it has certain market retention and popularity compared with similar models.
In fact, the Yuejin pioneering series is relatively early, but its engineering vehicle field is relatively good, and now the Yuejin pioneering series in the field of special vehicles are also upgraded and renewed. The pioneering T series is an example.
Today I will bring you a new model Yuejin 6m3 trash compactor truck. What is the configuration of this car? Let's take a look together: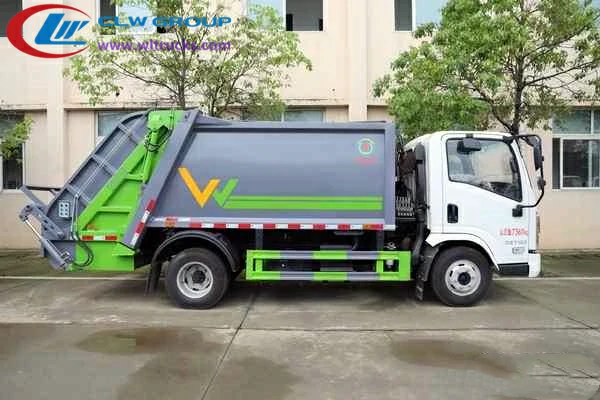 Adopting pioneering T100 single-row reversible cab, equipped with Yunnei D20TCIF1 Euro 6 126 horsepower diesel engine, 5-speed gearbox, 7.00R16 tires, standard ABS, air conditioning, power windows, central locking and other configurations.
The top-loading box is a new-style arc-shaped box. The box is made of a high-quality steel plate with 4mm sides and 4mm bottom. There is a bucket rack at the rear of the box, which can be hung with 120L/240L square plastic buckets.
It is also equipped with multiple oil cylinders, well-known multi-way valves, well-known hydraulic oil pumps, CAN-bus electronic control system and other configurations.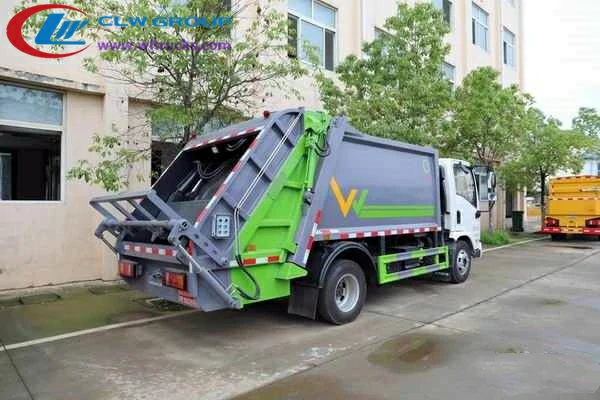 In addition, in order to prevent sewage leakage, the vehicle is also equipped with a sewage tank with a moderate capacity to collect the sewage in the tank.
The overall dimensions of the vehicle are 6570, 6800X2060, 2100X2600, 2650mm, the wheelbase is 3300mm, and the size of the compressed dustbin is 3250X1770X1360mm.
The total mass is 7360kg, the curb weight is 5550,5850kg, and the rated load mass is 1680,1615,1380,1315kg.
The side protection material of the car adopts Q235, the connection method is bolted, the rear protection is replaced by a special device, and the lower edge is 440mm from the ground.
The Yuejin 6m3 trash compactor truck, which has just been launched, is more cost-effective and is declared by a well-known refitting factory, and its top quality is relatively good.