The Dongfeng Tianlonghou eight-wheel cleaning and suction sewage truck produced by Hubei Chengli Group is named by many people as the sewer, septic tank, and river channel, the king of dredging.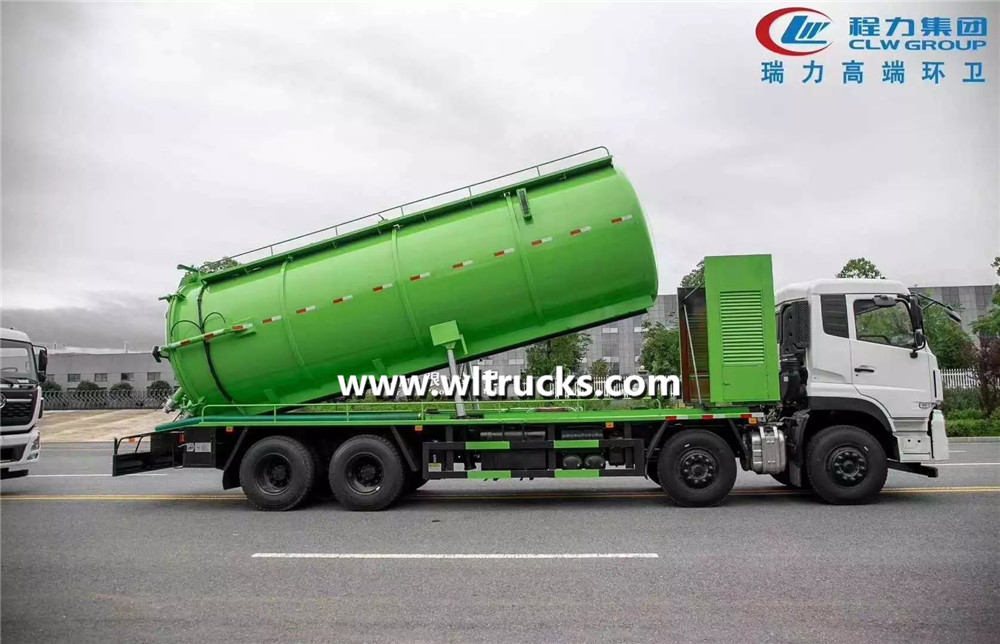 The sewage suction truck of Hubei Chengli Group is suitable for urban sewers, rain wells, sedimentation wells, ditches, large-scale municipal engineering dredging and cleaning and sewage suction cleaning operations.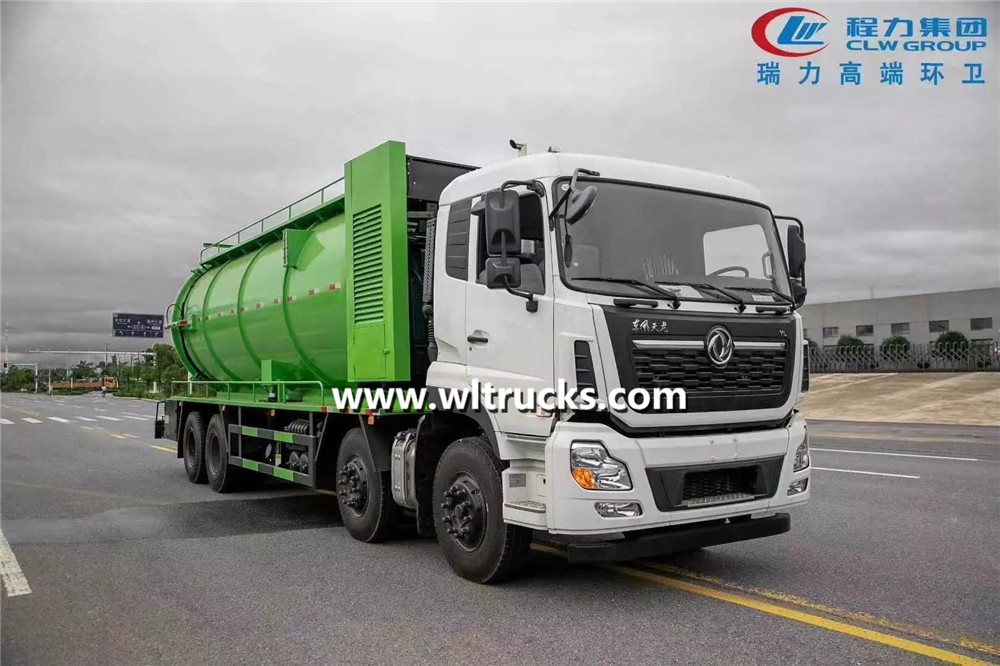 The editor of Hubei Chengli Group is here to introduce to you this is the Dongfeng Tianlong rear eight-wheel cleaning and suction sewage truck. It is known as the king of cost-effectiveness. The Chengli Group Dongfeng Tianlong rear eight-wheel cleaning and suction sewage truck has the advantage of large capacity, It has strong cleaning ability, excellent control performance, high safety operation efficiency and zero pollution. It is very popular in industries such as factory and environmental sanitation.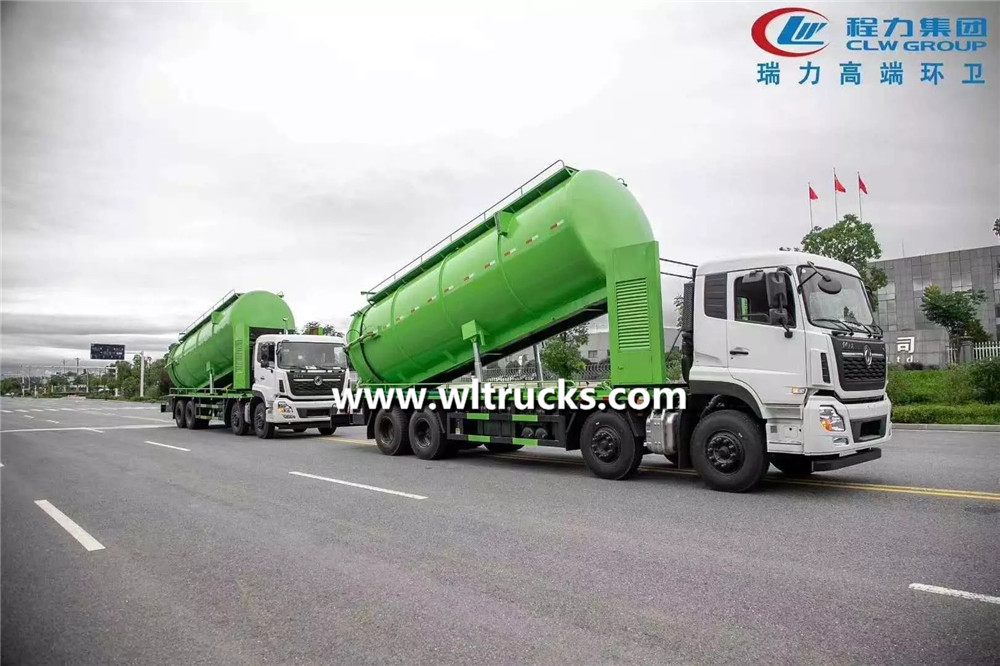 The appearance of the Dongfeng Tianlong rear eight-wheel sewage suction truck of Hubei Chengli Group is very attractive. The square front face looks calm and dignified. The whole vehicle is mainly made of engineering yellow. The front grille part is black, which is beautiful. It looks high-end and elegant, and there is no shortage of fashion to show its beauty. The crystal headlights have great lighting effects, and the rearview mirror and auxiliary mirror are unique in shape, which will definitely make your eyes shine.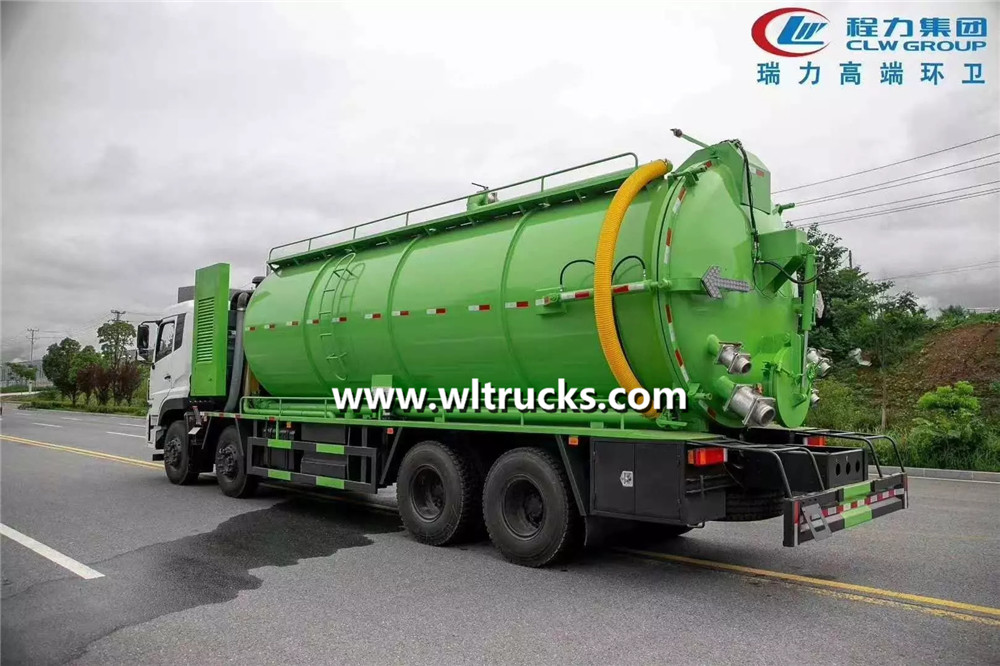 The chassis part adopts Dongfeng DFH1250D4 type two chassis, which is reliable in quality and solid chassis. 4350+1350mm wheelbase, a variety of engines are available for users to choose, power 213kW-257KW, rated speed 2500r/min, emission Euro 3 to Euro 6 standards, upper tank is made of Q235 carbon steel, divided into suction tank and clean water tank , The volume of the sewage suction tank is 16m³, the volume of the water tank is 6m³, the tank body is treated with anti-corrosion and anti-rust treatment, which is more durable. The front lift of the tank body, single-top double-acting oil cylinder, the tank body can be operated at any position up and down, and the working angle is 50 degrees. .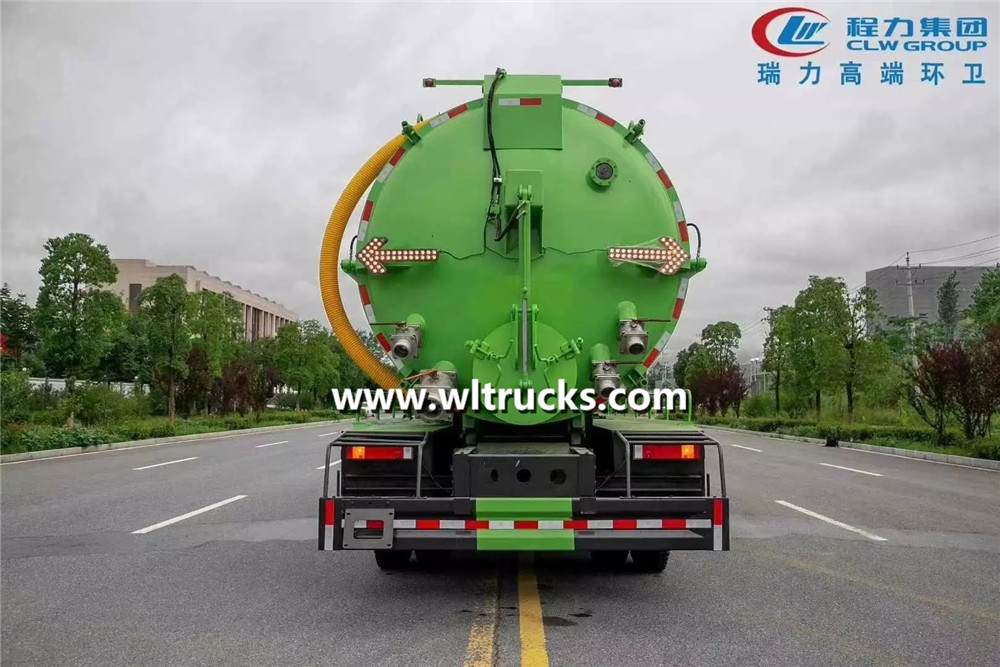 Brand high-pressure water pump, 270L/min flow, maximum working pressure 200bar, pressure adjustment range 0-220bar. The hose length of the high-pressure dredging winch is 60m, and the diameter of the high-pressure hose is 22mm. It adopts hydraulic retractable and automatic opening cleaning device. There are two types of high-pressure sprinklers, one is equipped with a patented water guiding system, which can remove sand, silt and hardened dirt. The other is specially designed for completely blocked and severely blocked pipelines.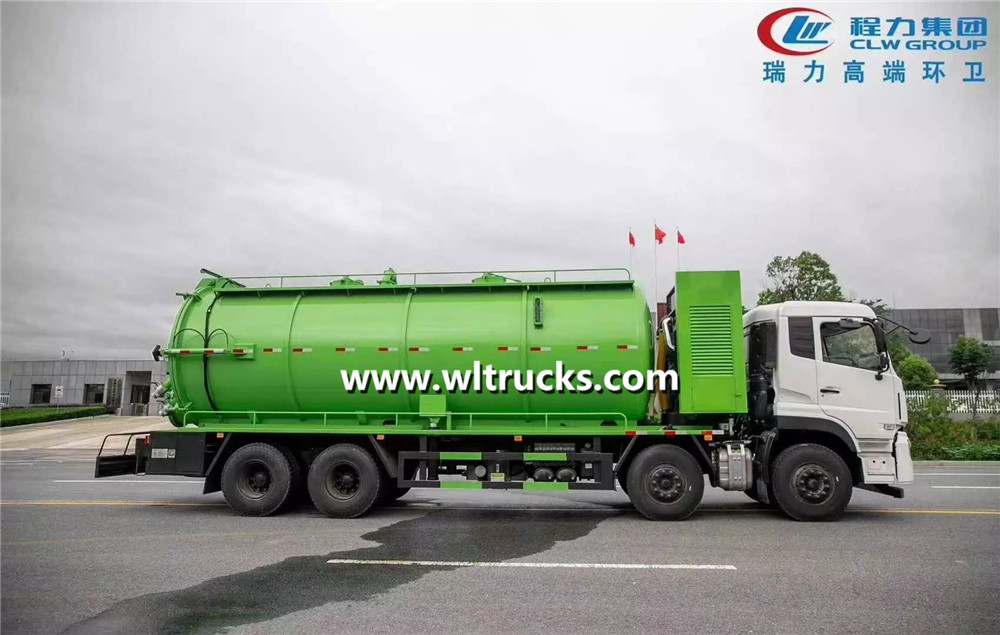 After listening to the introduction by the editor of Chengli Group, everyone must have a new understanding. The appearance and configuration of this Dongfeng Tianlong rear eight-wheel cleaning sewage suction truck are very good. The exquisite appearance is more eye-catching, and the high-quality configuration is practical and durable. Strong ability to dredge and clean and clean dirt. Users are welcome to come to our factory for on-site inspection.