Fresh milk trucks are milk trucks, milk tank trucks, and liquid food trucks. They are vehicles for transporting fresh liquid milk.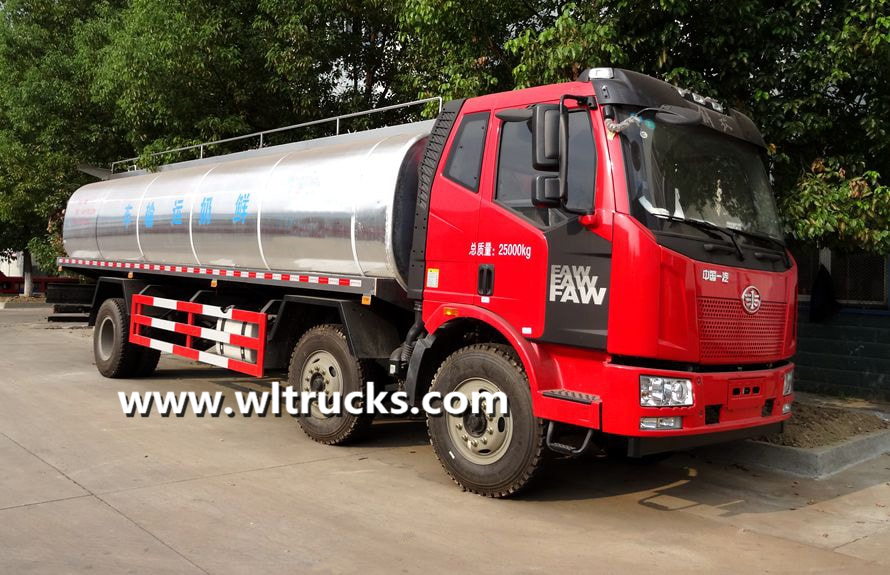 In terms of types, they are divided into bicycles and milk transportation semi-trailers. From the brand, there are Dongfeng Duoli Card, Kinrun, Jiefang, FAW small three axle, Foton Auman, Auman small three-axle, Tianlong first four and eight fresh milk trucks and other products.
The fresh milk produced by the traditional method needs to be transported from the farm to the processing plant. There are many links in the middle. The most important one is the transportation link.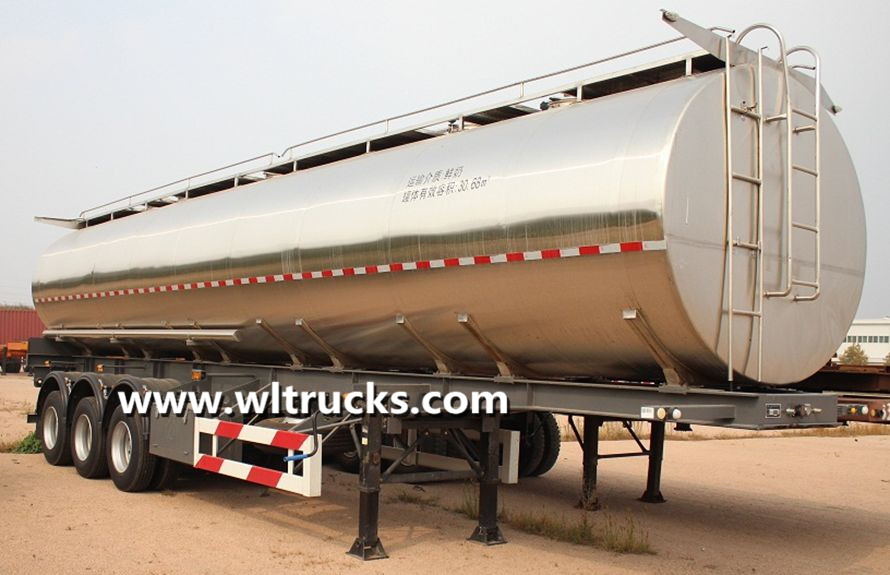 Because of its specific nature, liquid, easy to precipitate, and easy to deteriorate, the fresh milk needs transportation The tank container should be sterile and antibacterial, and will not react with fresh milk.
On the other hand, fresh milk contains a lot of bacteria, and the lower temperature that limits bacterial activation in fresh milk is 0℃~1℃ , The maximum temperature that completely restricts the growth of bacteria is 70°C. Therefore, after the fresh milk is collected, it should be cooled to below 10°C in time to inhibit the proliferation of bacteria. 
However, long-distance transportation inevitably changes in temperature, and once the temperature changes, bacteria in the milk may multiply and deteriorate the milk. This requires that the transportation tool can not only keep warm (keep low temperature), but also cool down. Milk tank trucks are Special tank cars for long-distance transportation of liquid fresh milk. The tank body of this car is made of 304 food grade stainless steel plate.
Device), 360-degree cleaning, without any sanitary dead corners, to achieve the best cleaning effect. An insulation layer is used on the outside of the tank to prevent the fresh milk from deteriorating. A small refrigerator can be considered for transportation distances greater than 500km.
Fresh milk trucks must be manufactured and provided by manufacturers with production qualifications. First, they must have the production process and technical standards of milk tank trucks;
Milk transporter tank assembly: as a whole, it is divided into three layers. The tank body is made of 304/2B food grade stainless steel, and the plate thickness is 3-4mm.
The inner tank part has a cleaning device, a cleaning rod (or cleaning ball ), cleaning pipe (Φ38mm), four or more rotating cleaning nozzles, external water pipes, the inner tank of the tank can be automatically cleaned with a little pressure; the middle part is made of polyurethane foam insulation, the thickness is 80mm, Xinjiang and northwestern regions are 100-120mm range, half-hanging, the polyurethane foam of the manhole part is 60mm thick, and the heat preservation effect is within 24 hours ±1℃. The outermost part of the tank is a 2mm thick 304 stainless steel plate.