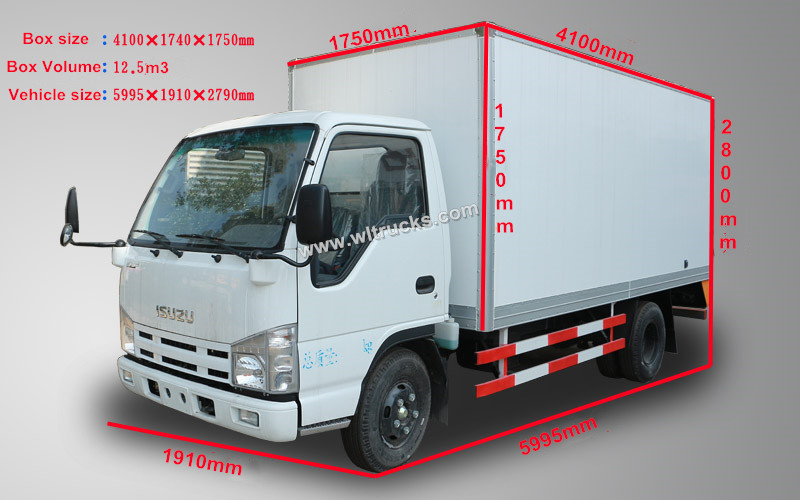 As a best-selling truck around the world, the design of Isuzu trucks has been imitated by many manufacturers, which shows the extent of its audience. The design of the square headlights and the net are closer to the family face of Isuzu trucks, and the overall style is more elegant and concise.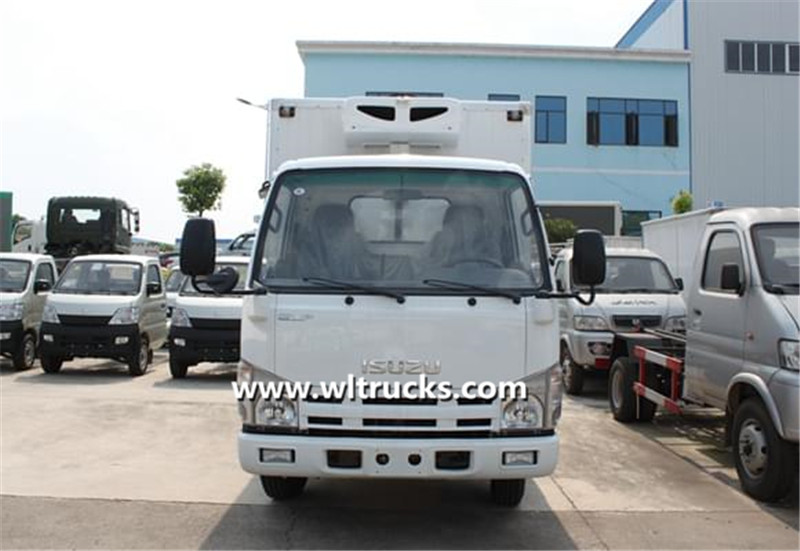 The power chassis is Isuzu's mature technology, and its interior configuration is still very classic. The new Isuzu 100P 3 ton freezer refrigerator truck uses a single-row reversible cab;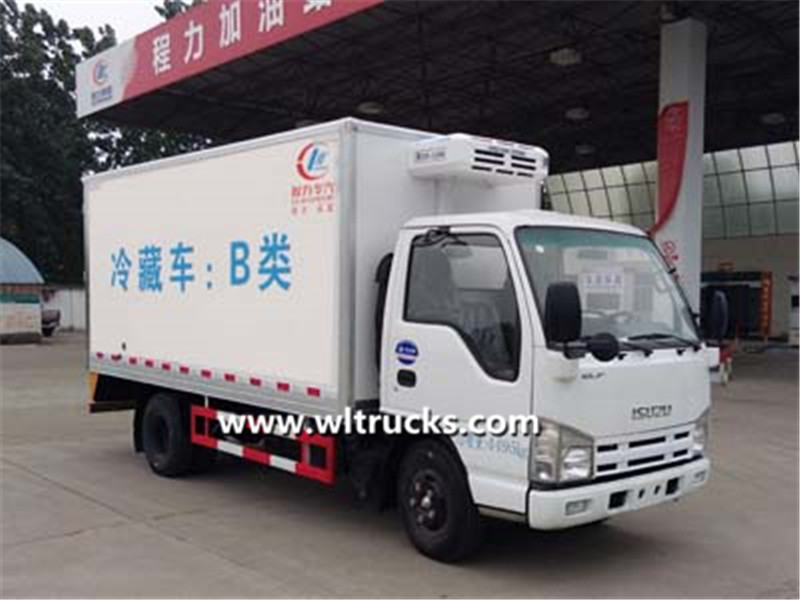 Engine—Isuzu 98-horsepower engine with 72Kw power, 3.0L displacement and 270N.m torque; Transmission—Isuzu MSB 5-speed manual transmission;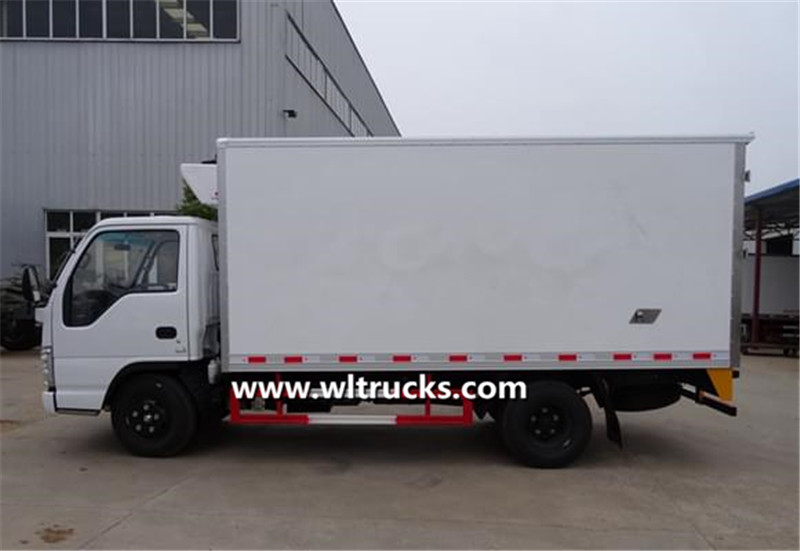 Other configurations—front axle 2.5 tons/rear axle 4.8 tons; rear axle speed ratio 6.142; wheelbase 3360mm; standard 7.00 tires; ABS; dual-circuit oil brakes; direction assist; heating and cooling air conditioning; radio with USB interface; headlights Height adjustment; automatic brake adjustment arm; anti-splash device; triangular wedge; reflective vest.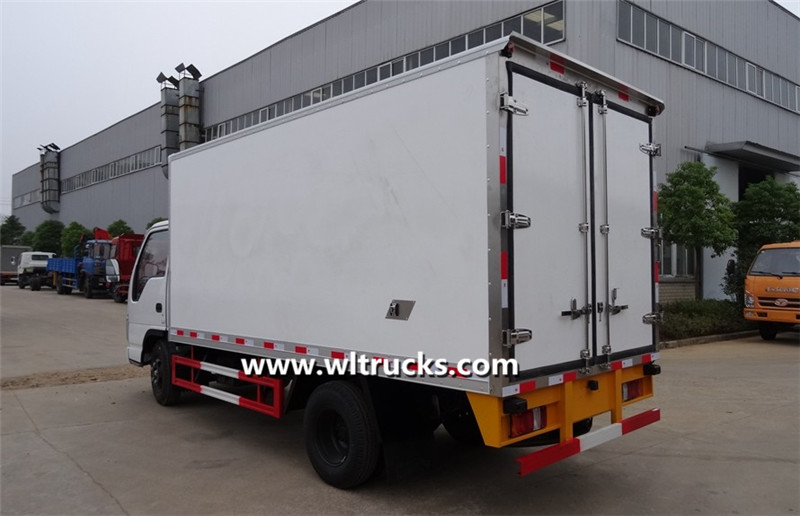 Isuzu 3 ton refrigerator truck—volume 12.4 cubic meters, can load 3-5 tons of goods; box body diameter: 410017401750mm; wheelbase: 3360mm;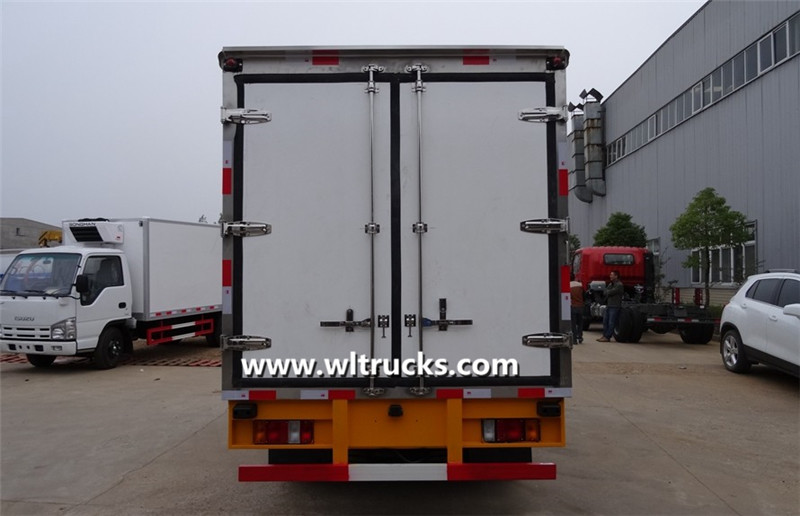 It is commonly used in the transportation of fresh food, dairy products, pharmaceuticals, and medical equipment. It is optional to install stainless steel ventilation slots and temperature and humidity recorders. The low temperature can reach minus 5 degrees or minus 15 degrees. The temperature in the box can be adjusted and set by itself.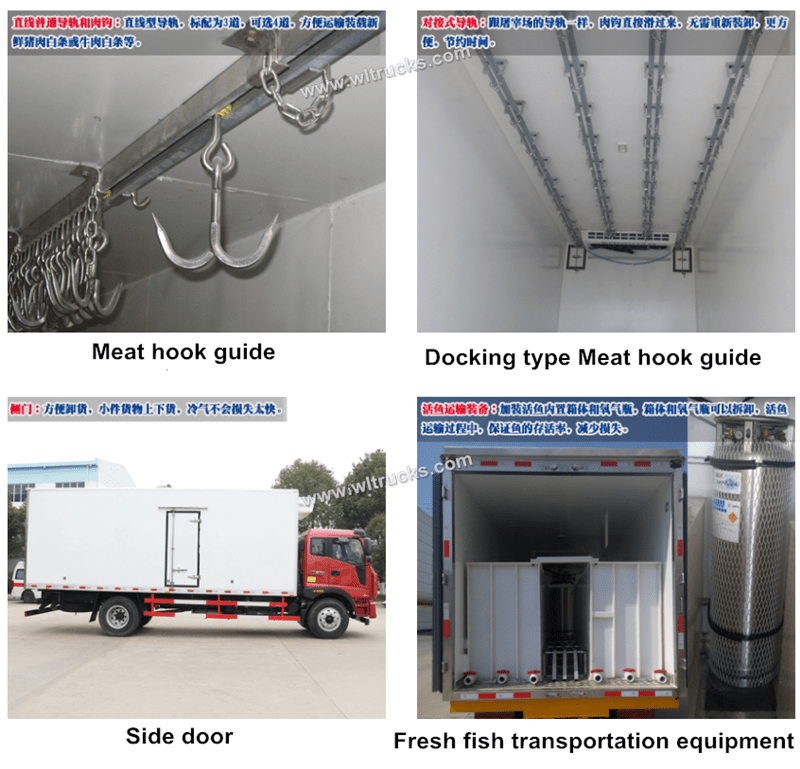 Chengli refrigerator truck advantages: introducing the current international advanced production technology of refrigerated trucks and spending huge sums of money to purchase advanced foam molding equipment and an 18-meter large composite board production line to produce a new generation of refrigerated and insulated trucks.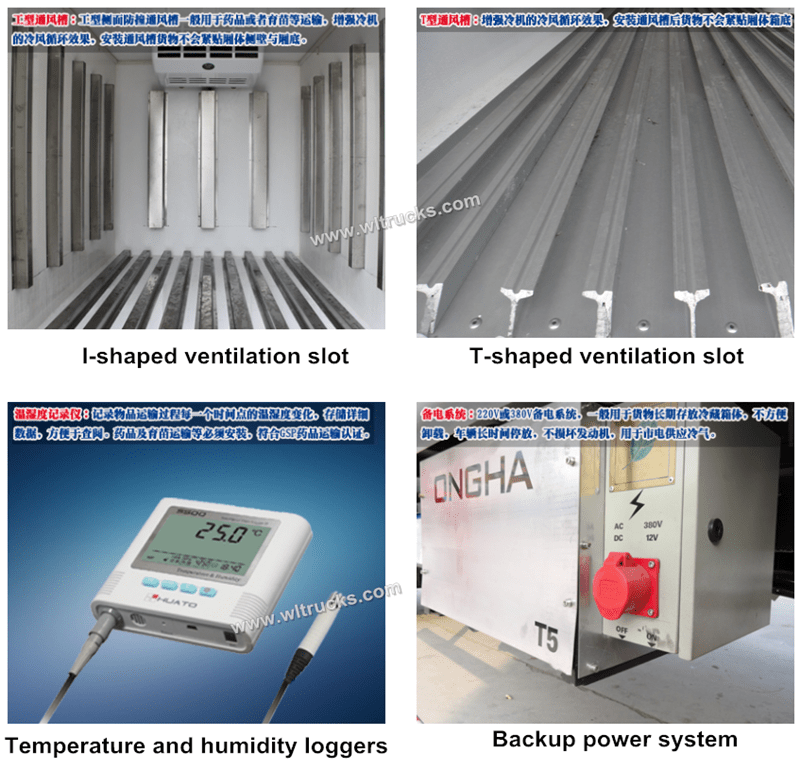 The inner and outer wall panels of the refrigerated carriages produced by our factory are made of high-quality glass fiber reinforced plastic, stainless steel or aluminum alloy; the middle insulation material is 8cm thick imported polyurethane extruded plastic board; the surrounding aluminum alloy edging of the car body;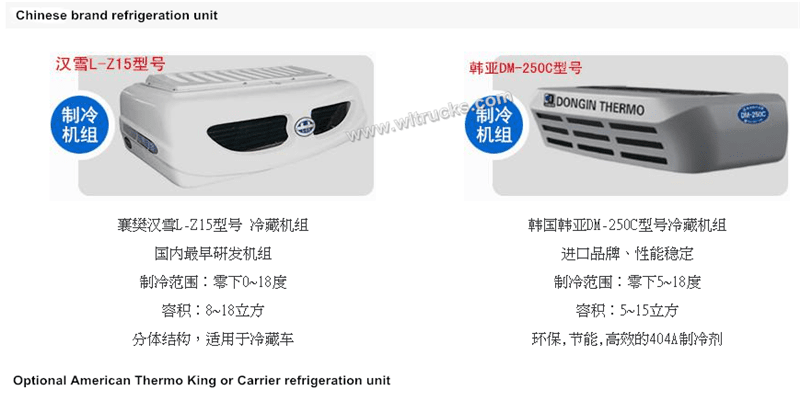 The refrigerated truck manufactured with new technology and new technology has the characteristics of good insulation performance, beautiful appearance, light overall weight, high strength, and no leakage. The compartment board has good impact resistance, and has good corrosion resistance and aging resistance to atmosphere, water, acid, alkali, salt and other media.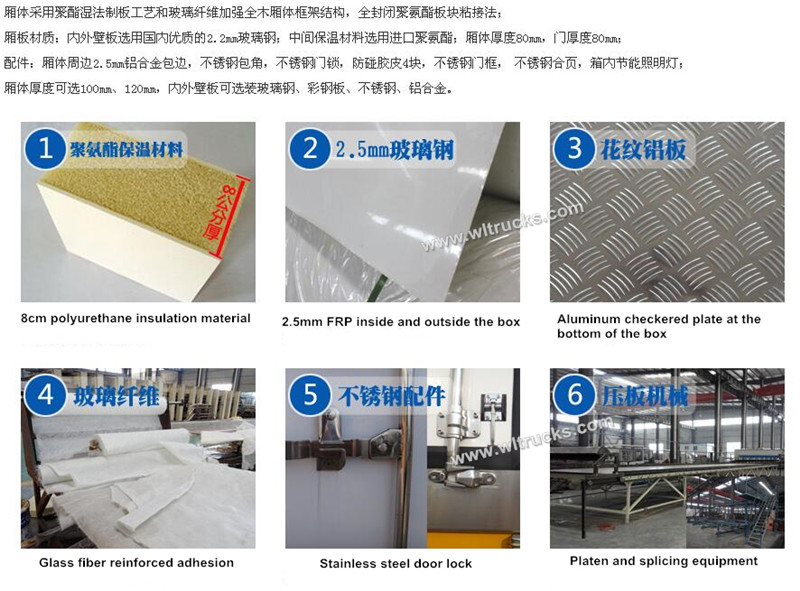 The optimized design greatly reduces the height of the compartment floor from the ground, increases the effective volume of the compartment, and makes the vehicle safer. Ventilation slots are optional on the bottom of the compartment to facilitate the flow of cold air through the car and keep the temperature in the compartment balanced.
The refrigeration units are selected from well-known global brands, China, the United States, and South Korea. The temperature can reach the cryogenic requirements. The unit has the characteristics of simple structure, convenient operation and reliable operation, low energy consumption, large cooling capacity, low noise, easy installation and maintenance.