A mobile stage truck is a common special car model in life. It is widely used in some product mobile publicity, commercial performances, weddings, and funerals.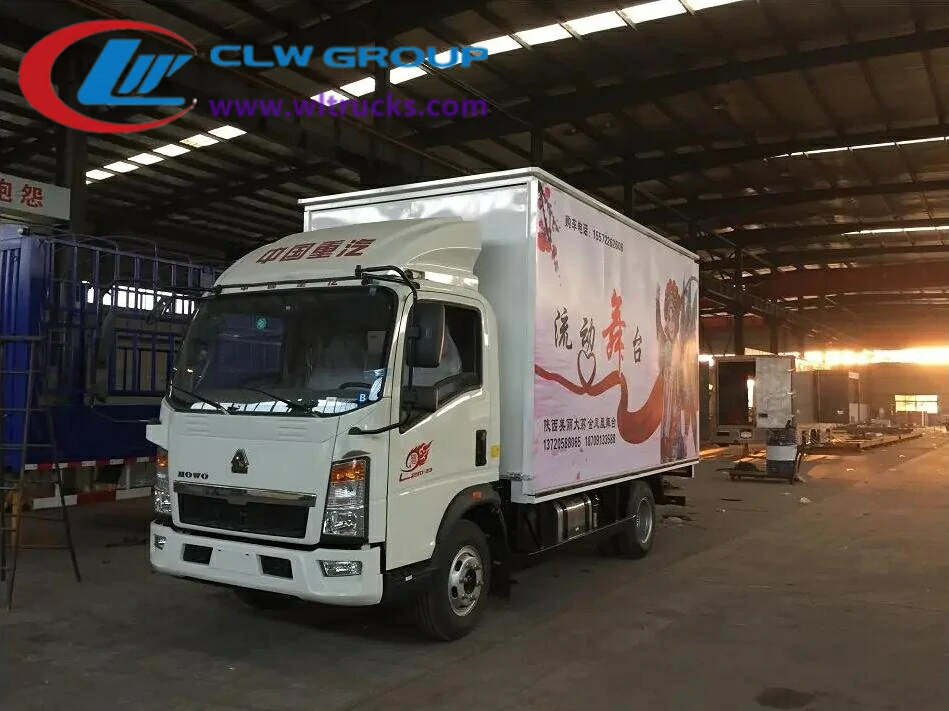 With the development of society and the demand of the market, the production of stage trucks not only has the advantage of appearance but also takes more and more into account the actual needs of users;
Today, Xiaobian will introduce you to a HOWO mobile stage truck.
The reason why it is a new stage car is mainly that the design of the top is quite special. We all know that the temperature is low in winter;
Stage cars are located in a wide place outdoors. In order to better achieve the performance effect, the actors performing on the stage usually wear thin clothes. In this case, it is cruel for the actors.
Considering this point, the manufacturer has developed a staged car with better sealing without affecting the stage deployment effect;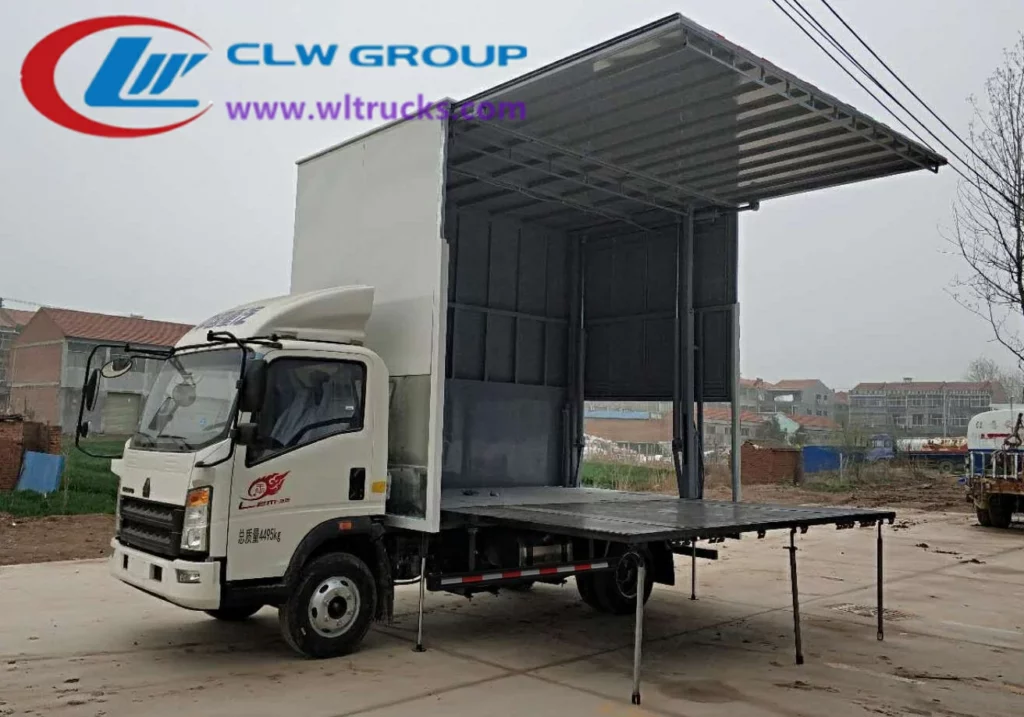 The stage on the car adopts the form of the box, that is, after the stage ceiling rises, there can be a relatively closed dressing room, and air conditioning can be installed so that the actors can make up at a relatively high temperature and better protect the actors' bodies.
This kind of stage truck is popular in cold places. Let's take a look at its configuration.
This vehicle is 5.998 meters long, 2.2 meters wide, 3.23 meters high, with a total mass of 4495 kg, equipped with a Weichai 130 HP engine and matched with WanLiYang six-speed gearbox;
2.4t front axle, 4T rear axle, 7.00R16 steel tire, standard multi-functional steering wheel, constant speed cruise, electric window lifting, central lock, leather seat, original air conditioner, etc.
The top decoration adopts the form of single-sided expansion, box structure, the stage opening is between 7-7.2m, the stage top is equipped with stainless steel hydraulic extended sunshade and rain plate, and the stage table plate is paved with aluminum checkered plate;
Large screen electronic display screen, with subtitle screen and rotary screen at the front of the stage, and the rest are standard. It can also be customized according to user needs.
Such a high-quality HOWO mobile stage truck has relatively loose driving conditions. Friends who are interested in it should hurry to learn about it.