The slogan "drive Alto first, then Mercedes Benz and waw car will take you to fly" is really good. I hope it is not empty words.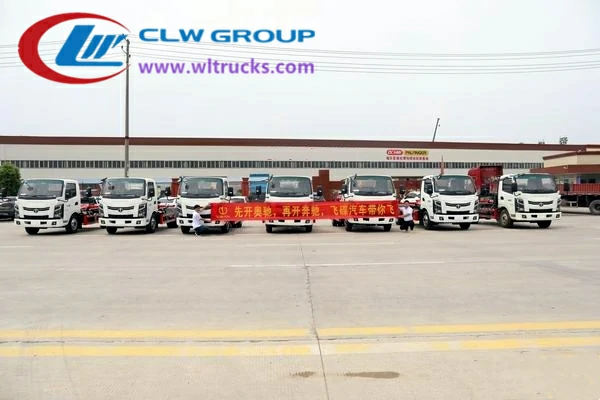 It is understood that this is purchased by Mongolia for the transfer of construction waste in the basement. At present, the seven hook arm garbage trucks have completed the factory inspection and are about to be sent to the user's location.
Let's take you to know the configuration and purpose of this model: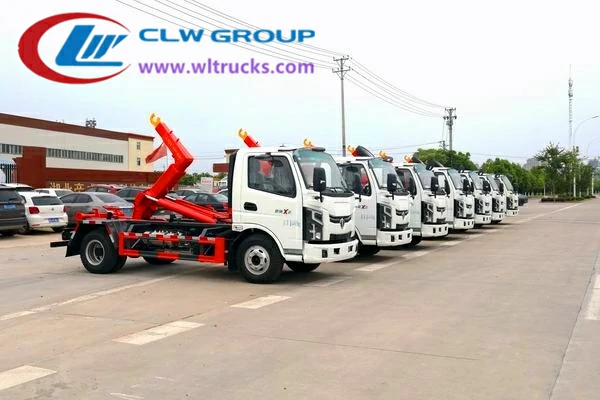 The waw hook loader truck adopts engineering dump chassis, alto x2 luxury single row cab, equipped with Yunnei 150 HP engine, 2.49l displacement, matching Changtai small eight-speed gearbox (high and low speed), 7.50R16 tire, air brake, 1080 rear axle, 200 * 6 girder, electric doors and windows, central lock, ABS, remote key, LCD, etc.
The upper assembly adopts high-strength alloy steel integrated main hook arm, which is standard equipped with manual and electric control, with an outrigger, reinforced boom, reinforced 140 hydraulic cylinders, Zhongmei balance valve, reinforced auxiliary beam, cast steel tail supporting wheel, etc.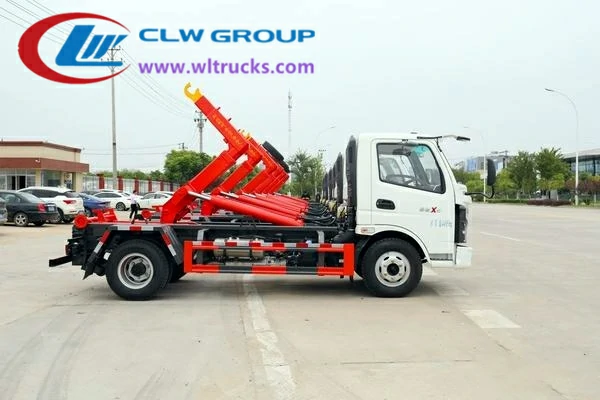 Hydraulically complete the operations of loading, unloading, locking, and self, so as to realize the circular transfer of one vehicle with multiple containers. The truck is equipped with a hook arm dustbin with a maximum length of 3.6m and a maximum width of 2m.
The highlight of the waw hook loader truck is up to 2.18M, which can not only be used to transfer construction waste or domestic waste under the basement but also act as a dump truck to transfer sand and stone.
According to the actual measurement, the vehicle can pull 7 square meters of construction waste (about 9 tons of sand and stone), which can be called the pioneer of urban construction and transportation.