The full name of the truck-mounted crane is a truck-mounted hoisting vehicle. It is a special-purpose vehicle with many functions. It can be used for both hoisting and transporting goods, so it is very popular in the market.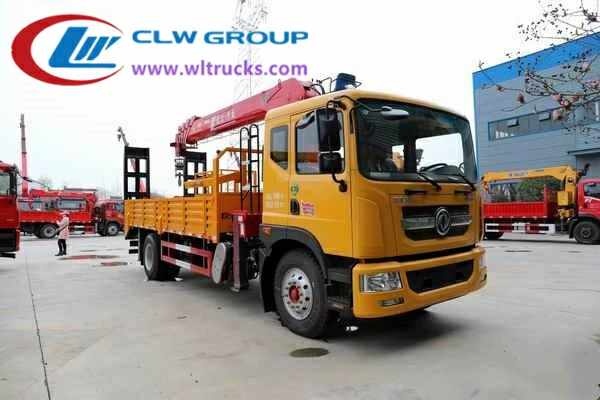 Today, the editor is going to introduce a relatively special truck-mounted crane model. The reason why it is special is that this truck-mounted crane is equipped with a hydraulic ladder in addition to the crane and cargo box. The installation of the ladder has also Endowed the car with more functions;
So what is the configuration and performance of this Dongfeng 8 ton flatbed truck with crane? Take a look.
This car is produced by Hubei Chengli Company and adopts Dongfeng Duolika D9 series chassis. The whole car is 9 meters long, 2.55 meters wide, 3.7 meters high, and has a total mass of 18 tons;
Equipped with a Cummins 230-horsepower Euro VI diesel engine, an in-line six-cylinder engine, a 6.2-liter displacement, a maximum output power of 169 kW, peak torque of 950 Nm, and a Fast eight-speed gearbox;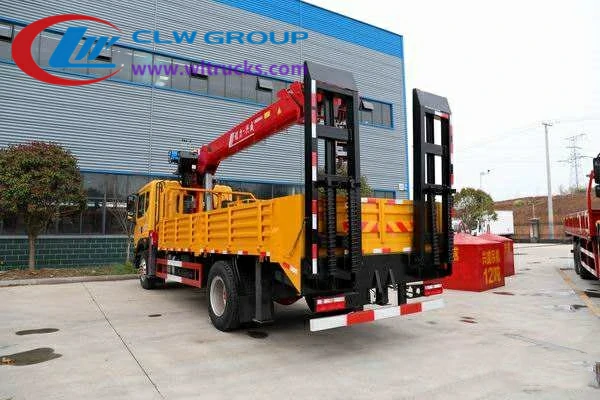 5000mm wheelbase, 10.00R20 steel wire tires, 300 full-body three-layer frame structures, strong bearing capacity, semi-cab, the chassis is equipped with airbag master driver's seat, central control lock, electric windows, ABS, air brake, Exhaust brake, original air conditioner, etc.
The top is equipped with Chengli Xingwei 8-ton five-section straight arm crane, the maximum working radius is 14.5 meters, the maximum lifting height is 16.5 meters, the high-level operation mode, and the front and rear single-chamber hydraulic outriggers;
At the same time, it is also equipped with a radiator, which can ensure continuous hoisting operations for a long time. The cargo box is 5.8 meters long, 2.45 meters wide, and 0.6 meters high. It is made of high-quality carbon steel, which is strong and durable. It is equipped with a hydraulic ladder for easy transportation. Some large machinery, the rest are standard.
Compared with ordinary truck-mounted cranes, this Dongfeng 8 ton flatbed truck with crane has a wider range of use. The price of the truck-mounted crane is just an extra pair of ladders. Users who need it can learn about it.