Speaking of truck cranes, I believe everyone is familiar with them. It belongs to engineering models and plays an important role in economic construction.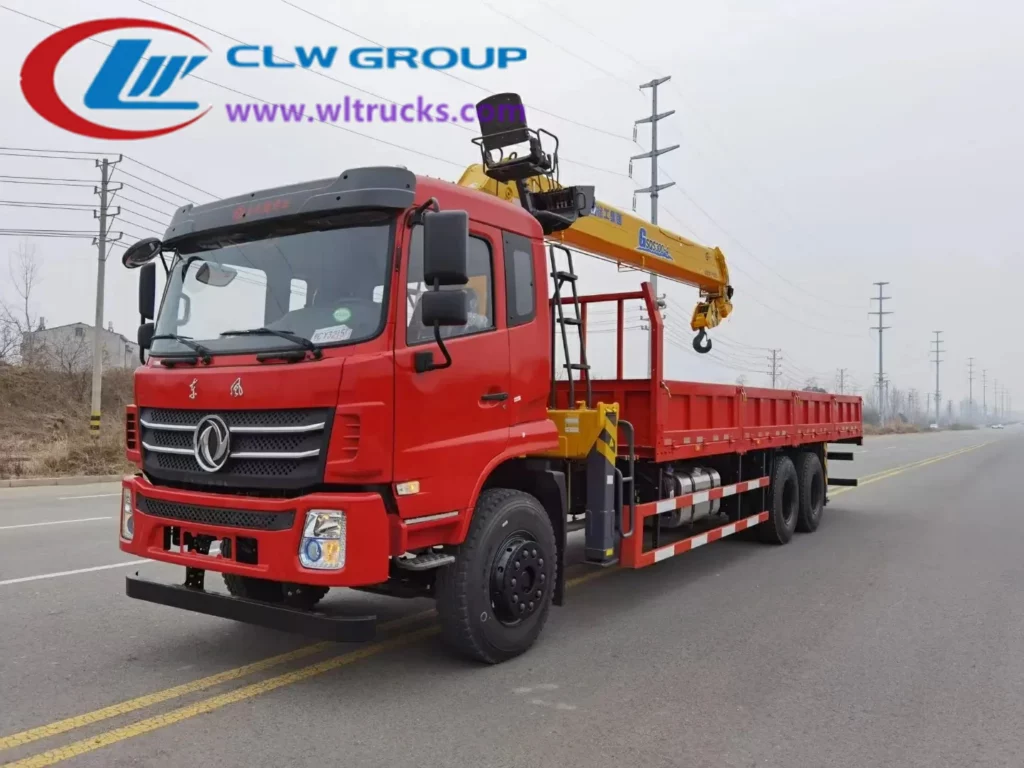 The truck-mounted crane and the crane are somewhat similar in appearance. The difference is that the truck-mounted crane has a cargo box and can transport goods. In contrast, the truck-mounted crane has more functions, which is why many people choose the truck-mounted crane.
So when it comes to truck crane brands, XCMG is the most common and most popular. Today, I will introduce an XCMG straight arm crane – Dongfeng 10 wheel XCMG 12 ton straight arm truck crane.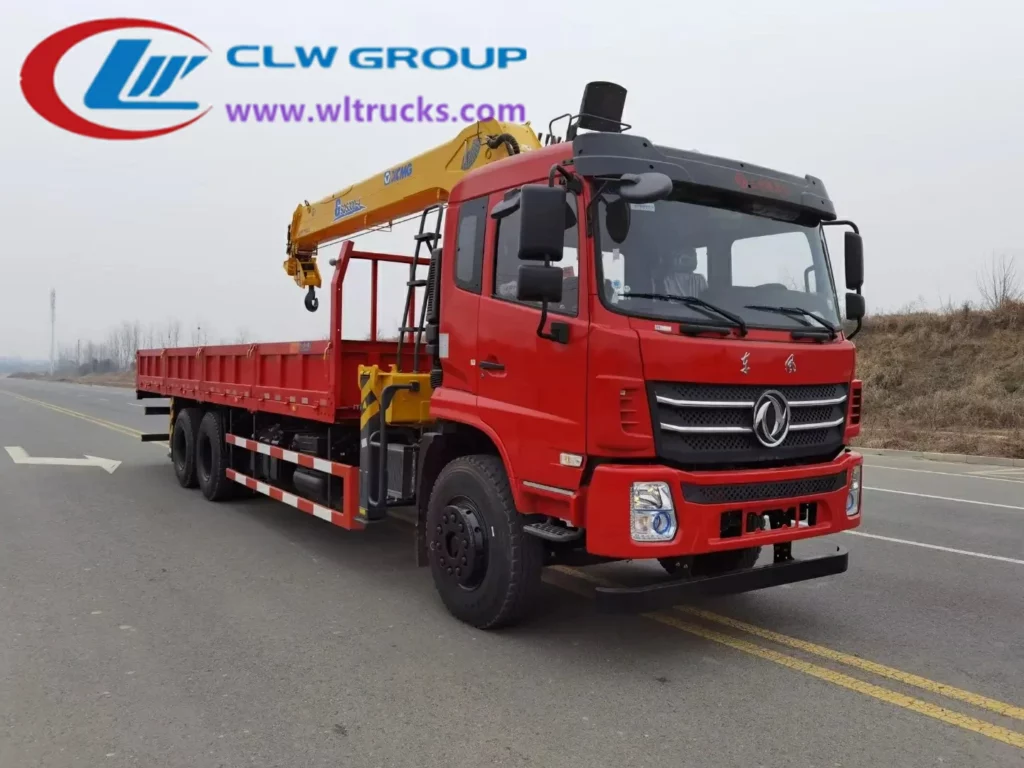 This vehicle is 12 meters long, 2.55 meters wide, 3.9 meters high, and has a total mass of 25 tons. It adopts Dongfeng special chassis, equipped with Yuchai 270 horsepower diesel engine, in-line six-cylinder engine, with high-pressure common-rail, and the maximum output power is 199 kW, peak torque is 1000 Nm;
Matching Fast nine-speed gearbox, standard power take-off, 300 straight three-layer girder structure, 5 tons of front axle, 10 tons of rear axle, 11.00R20 steel wire tires are selected, with strong bearing capacity, wheelbase 5900+1350mm;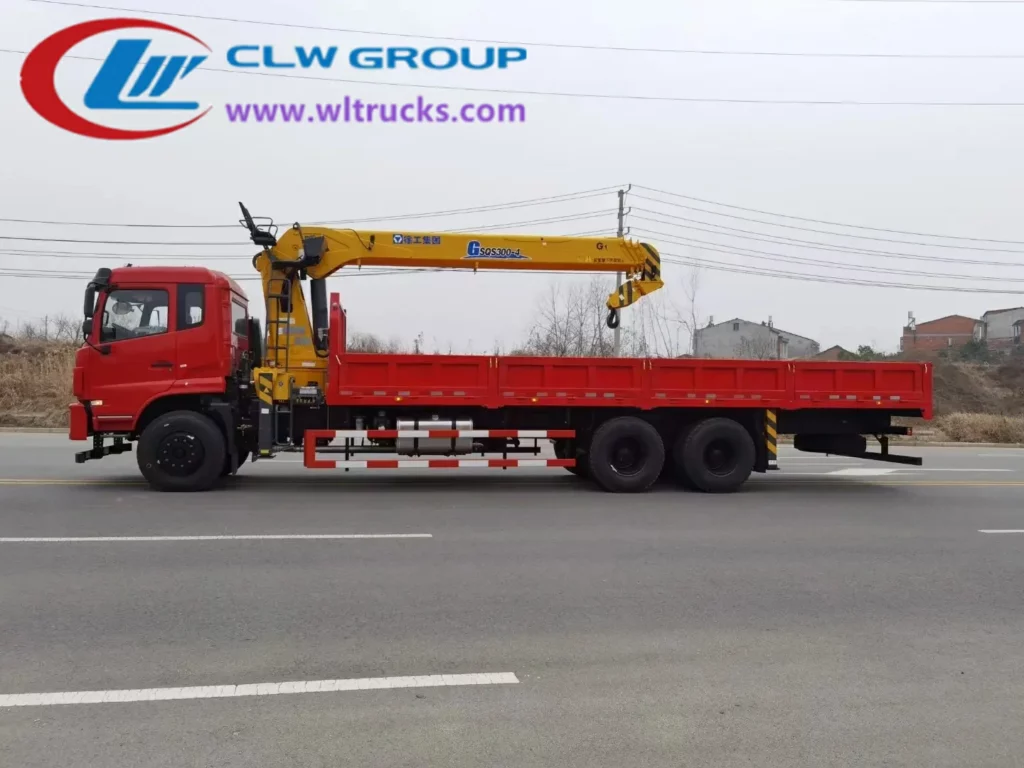 The cab is a semi-recumbent structure, equipped with an airbag main driver's seat, electric windows, central control lock, driving recorder, multi-function steering wheel, original air conditioner, remote accelerator, etc.
The top is equipped with an XCMG 12-ton four-section straight arm crane, with a maximum lifting height of 17.8 meters and a maximum operating radius of 15.9 meters;
The boom section adopts a hexagonal structure with strong bearing capacity, with a three-section telescopic boom, a double pump structure, an automatic acquisition device, and a radiator installed, which can effectively extend the crane operating time and improve work efficiency;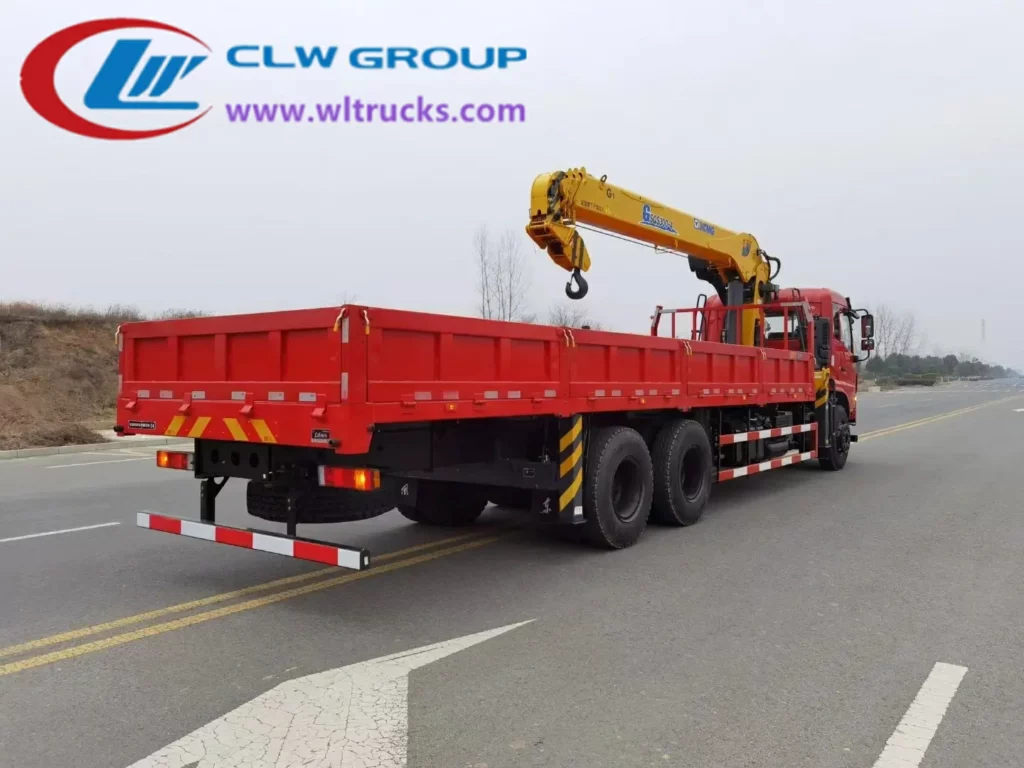 High-level operation mode, wide field of vision, with front and rear hydraulic outriggers, optional dual-chamber hydraulic rear outriggers, large span of outriggers, good stability, and safer crane operation.
The cargo box is 8.5 meters long, 2.45 meters wide and 0.8 meters high. It is made of high-quality carbon steel, which is strong and durable.
This XCMG 12 ton straight arm truck crane can also be matched with other brands of cranes, such as Palfinger, Hongchang Tianma, Shimei, etc. The prices of different crane brands are different, mainly depending on the needs of users;
In terms of configuration, this Dongfeng 12 ton straight arm truck crane is relatively hard-core among similar models. If you are interested in this car, you can learn about it.