Today's weather is slightly cool, the dark clouds in the sky are walking slowly, and a ringing ring breaks the tranquility of the morning. After receiving a call from a customer to prepare to come to Chengli Group to pick up the car,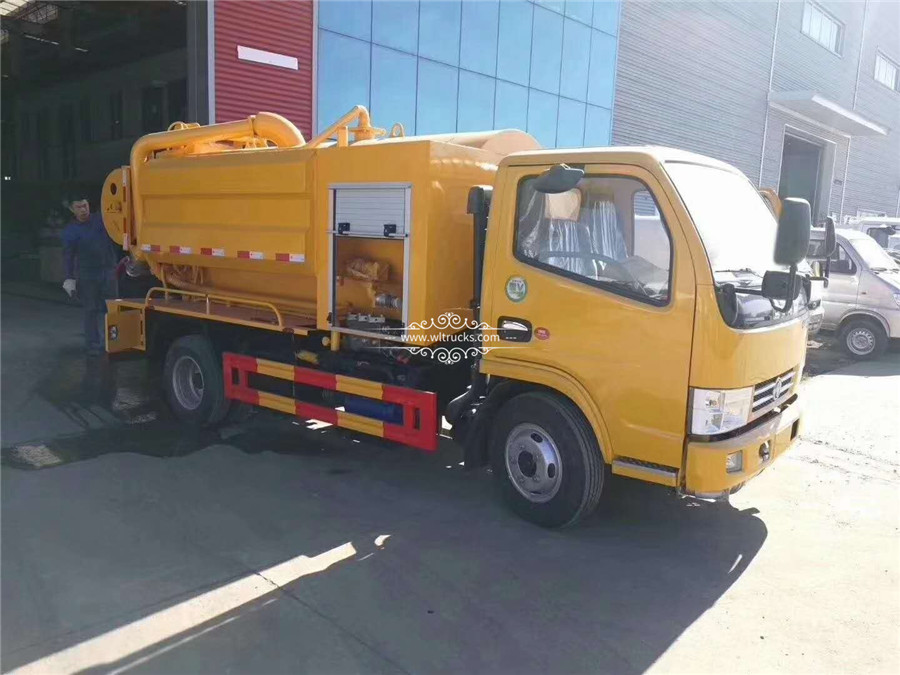 we help the customer to sort out the car information and then give the car. Carry out water test to complete the vehicle inspection.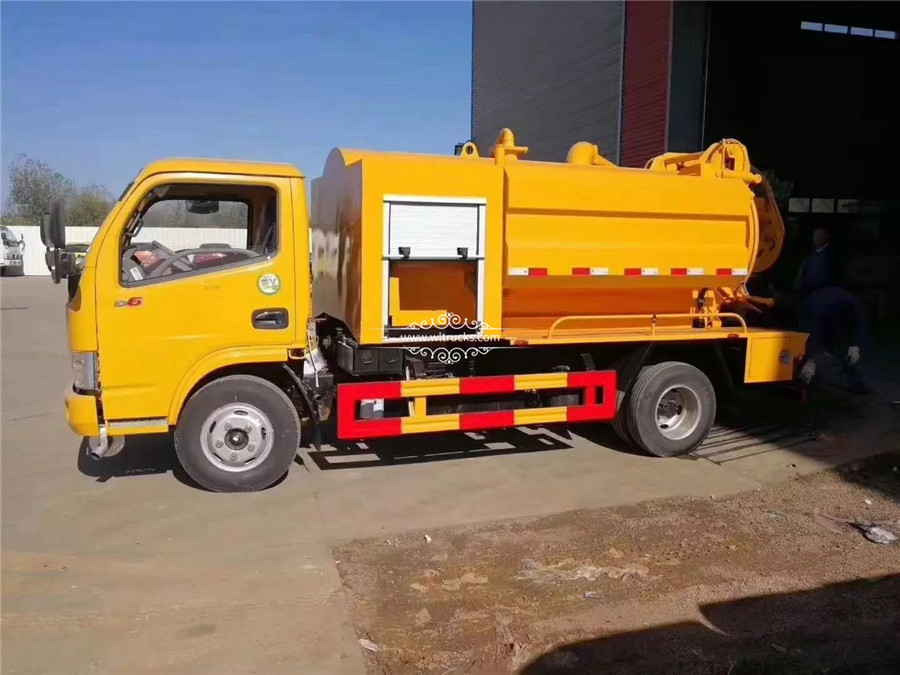 After a while it rained and the sky was not beautiful, but it did not affect the customer's mood when picking up the car. The 5 ton Cleaning sewage suction truck is engineering yellow, which looks particularly energetic.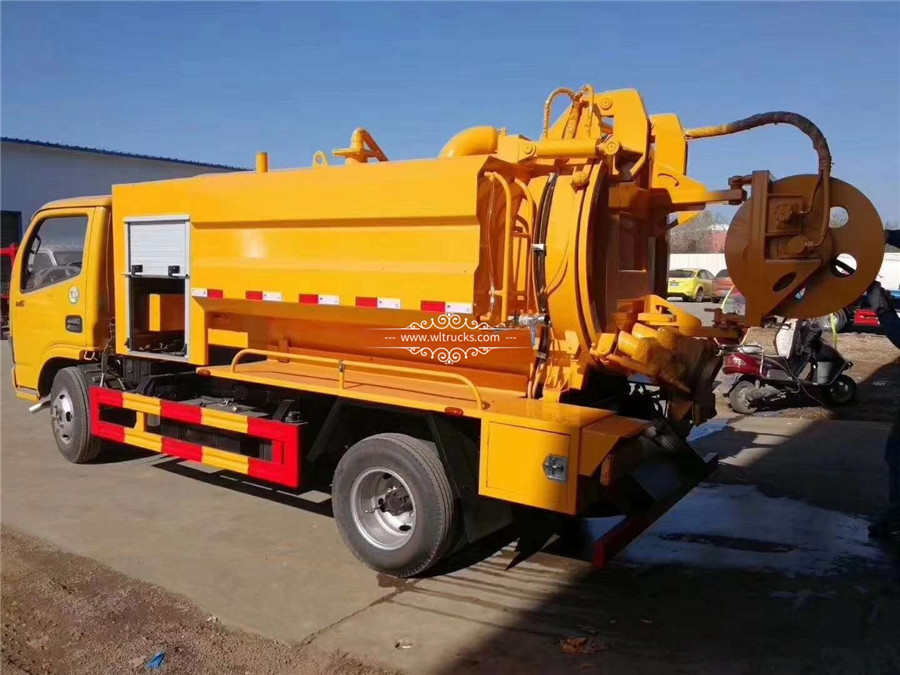 With the new luxurious reversible cab, the operation will be better Convenient and meets the Euro 5 emission standards required by the country.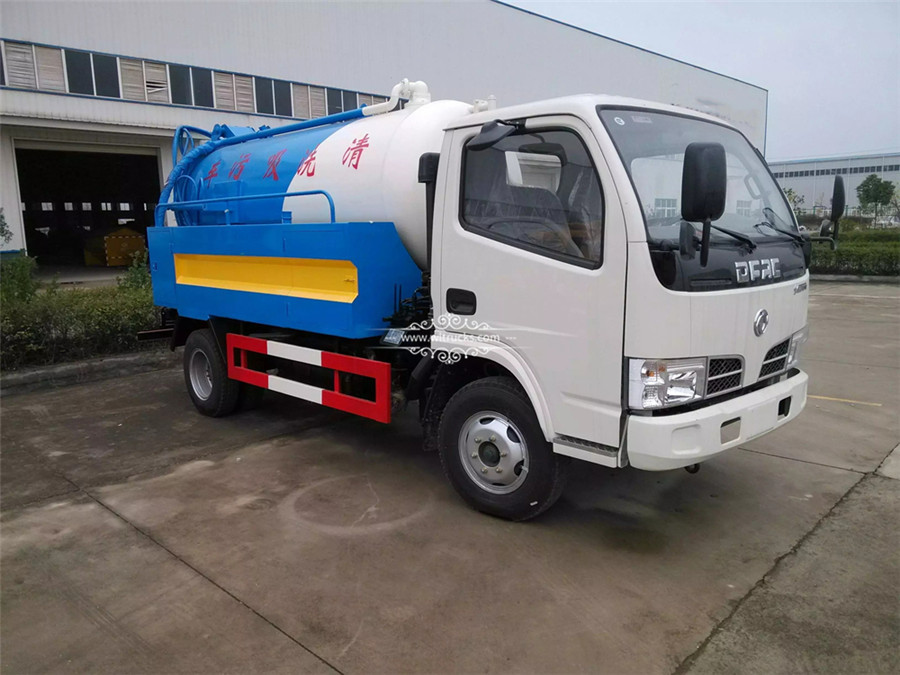 There are many brands of engines to choose from, such as: Yuchai, Cummins, Chaochai, Yunnei, Weichai, etc. A series of brand engines, equipped with 7.00 steel tires, Wanliyang 5-speed gearbox, electric glass doors and windows, air-conditioning, power steering wheel, etc. are some of the most practical functions for customers.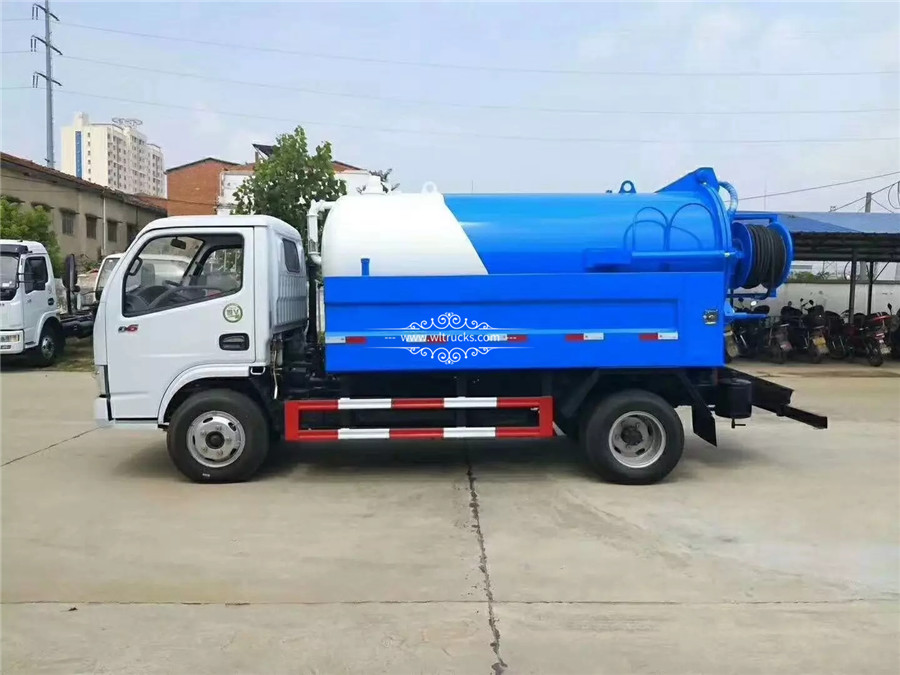 Chengli Group 5 ton Cleaning sewage suction truck adopts high-strength butt welding technology to give the vehicle a complete and durable body.
The volume of sewage tank and clean water tank can be built according to customer requirements. It is equipped with a German Pinfu 170 high-pressure pump ( Optional), Shandong Zibo SK-9 sewage suction pump (optional),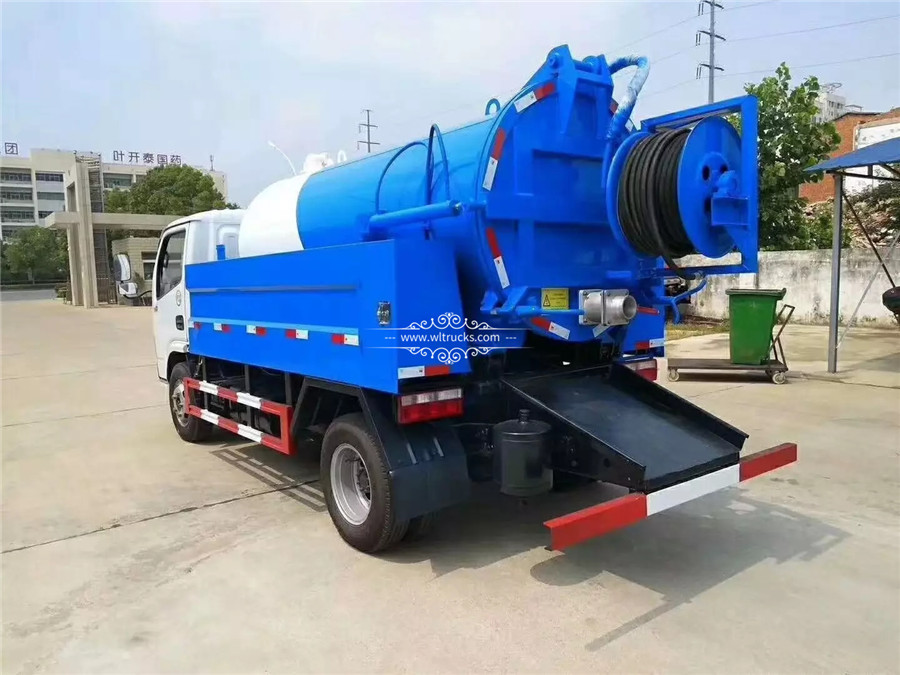 with water and sewage intercommunication, air blowing, washing reel, with four-way valve, anti-overflow valve, vacuum tube plus filter, a 100 suction port, One 100 sewage outlet, 10 combined nozzles, 8 meters sewage suction pipe, the rear door can be opened hydraulically, with self-unloading function.