Kitchen waste is a large type of household waste that is generated daily, and there are two sources of kitchen waste. One is the kitchen waste generated in residents' homes, mainly leftovers.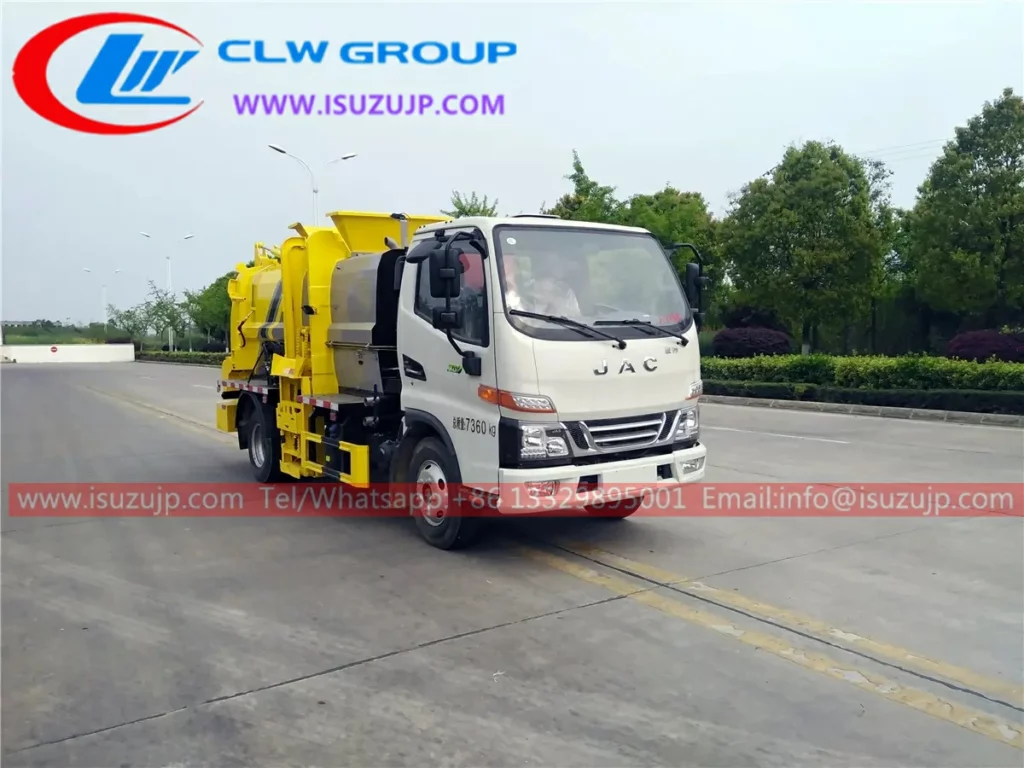 There is also non-resident kitchen waste, mainly kitchen waste generated by catering establishments such as hotels, restaurants, and canteens. For kitchen waste collection in different places, choose kitchen food waste trucks of different sizes.
For example, a JAC Kangling kitchen food waste truck brought by Xiaobian is suitable for the collection and transfer of kitchen waste in catering institutions.
Let's take a closer look at the configuration and price of this garbage truck: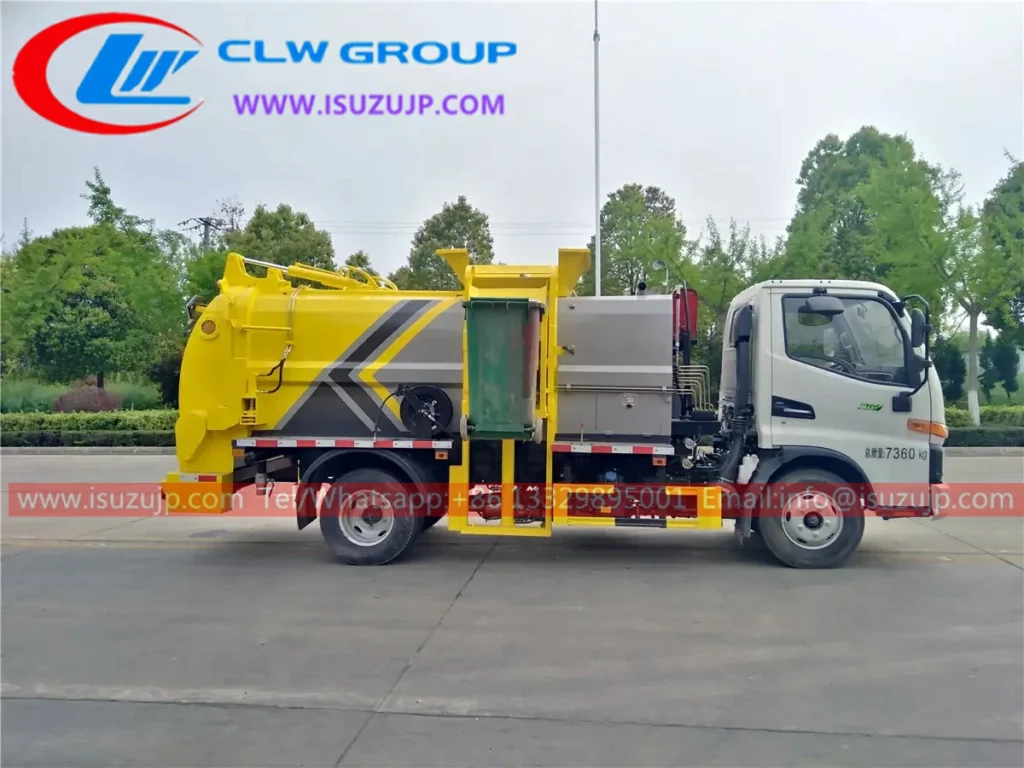 JAC Kangling kitchen food waste truck adopts Kangling 1720 cab, Yunnei Dewei 150 horsepower, six-tooth 6-speed gearbox, 7.00R16 tires, air brake, front axle 2 tons, rear axle 5 tons, standard gear, air conditioning, electric glass, daytime running lights, multi-function steering wheel and other configurations.
The overall dimensions of the vehicle are 5635, 6150, 6300X2100, 2200X2500, 2650mm, the total mass is 7360kg, the rated load mass is 2380, 2480, 2930kg, and the curb mass is 4850, 4750, 4300kg.
The side protection of the car is made of aluminum alloy and bolted; the rear protection is replaced by the rear screw mechanism, and the lower edge is 500mm above the ground.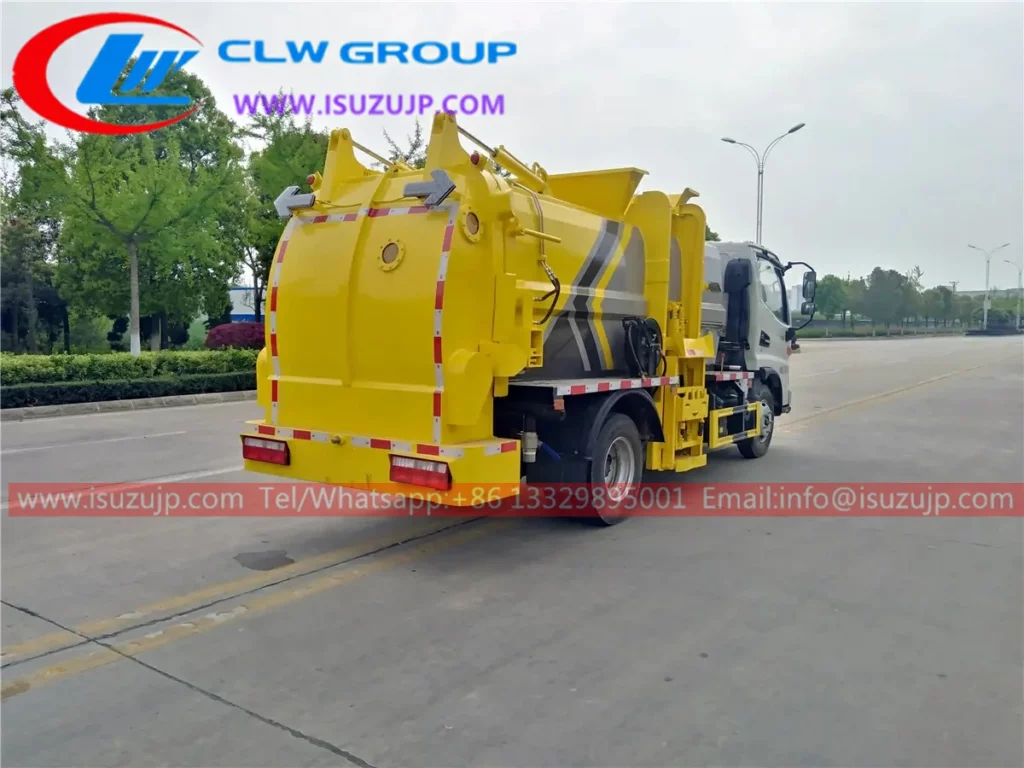 JAC Kangling kitchen food waste truck is used for the collection and transportation of kitchen waste. The main special devices are the box body and the lifting frame of the feeding mechanism. The rear auger cover can be optionally installed, and the garbage box style can be selected.
At present, the price of JAC Kangling kitchen food waste truck is about $28571, please consult customer service for the specific price.