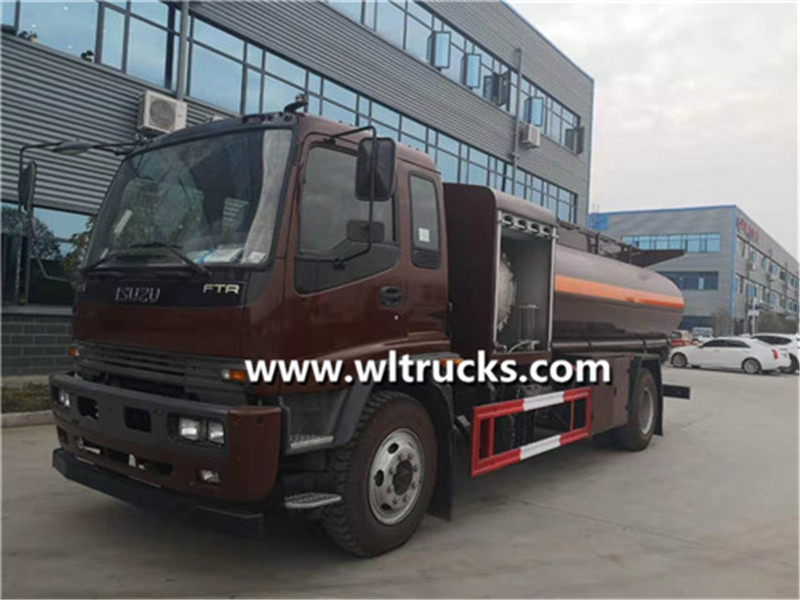 Isuzu 10000liters aircraft refueling truck is equipped with a 190 horsepower Euro 5 engine, and the tank body is made of 4MM stainless steel plate.
With European standard tank port, static conductive wire reel, special oil pump anti-overflow probe and socket, submarine valve, float level gauge, pump tachometer, pump inlet vacuum gauge (takeover), pump outlet pressure gauge (takeover), Sampling valve at the outlet of the pump, sampling valve after filtration, sampling valve at the drain outlet of the filter separator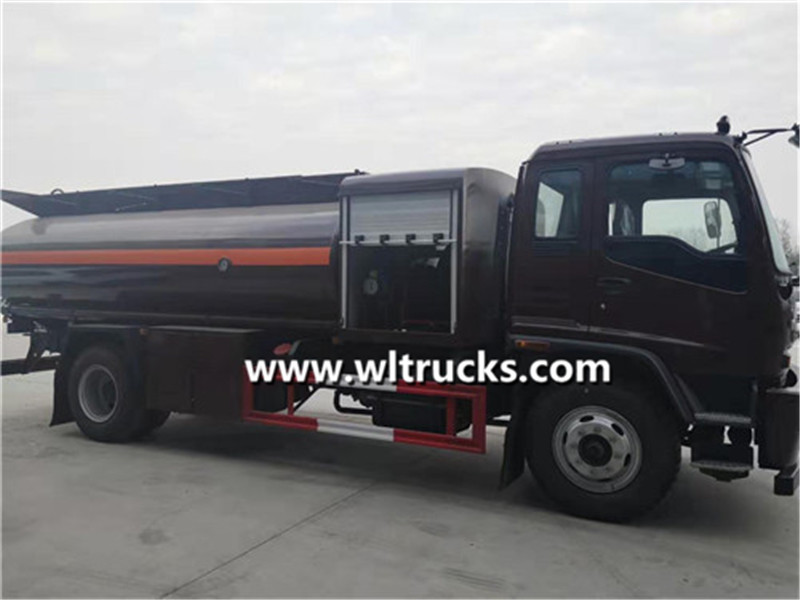 Sampling valve combined with retarder cylinder, sampler sampling recovery oil drum, YC-12 type differential pressure gauge, closed-circuit visual transparent sampler, high liquid level alarm, low liquid level alarm (with switch), pressure adjustable overflow valve , HYJ-63X joint valve, 80WGF-60/10 filter separator, waist flow meter, reel gun.
Isuzu 10000L Helicopter Aircraft Refueling Truck Tank body: The tank body is made of aluminum-magnesium alloy 5083, with light weight, large volume, corrosion resistance and pollution-free, ensuring oil quality.
Fuel pump: aluminum alloy mechanically sealed fuel pump, reel refueling flow rate 80 or 300L/min, pipeline pumping flow rate 700L/min, working pressure is 0.25MPa.
Flowmeter: 0.2 grade accuracy, 50 lumbar diameter flow juice.
Filter separator: rated flow 400L/min, rated working pressure 1.0MPa, maximum allowable pressure difference 0.15 Mpa, in line with the requirements of API 1581 third edition.
Gravity refueling reel: automatic reset reel, refueling hose diameter 25 or 38mm, length 15m.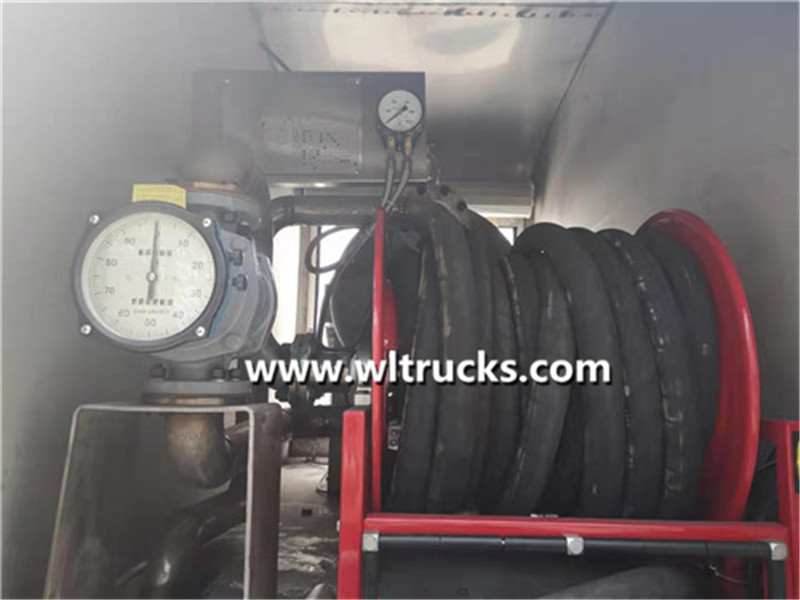 Liquid level gauge: stainless steel floating ball in the tank, 10 inch aluminum alloy dial on the left side of the tank body, you can clearly observe the current liquid volume in the tank.
Operating system: centralized control in independent control room. Instrument indications include pump inlet vacuum gauge, pump outlet pressure gauge, oil pump tachometer, filter differential pressure gauge, etc. Switch valve operations include main power switch, lighting switch, emergency stop switch, oil pump speed control knob, refueling valve, circulating filter valve, sampling valve, subsea valve control combination switch, etc.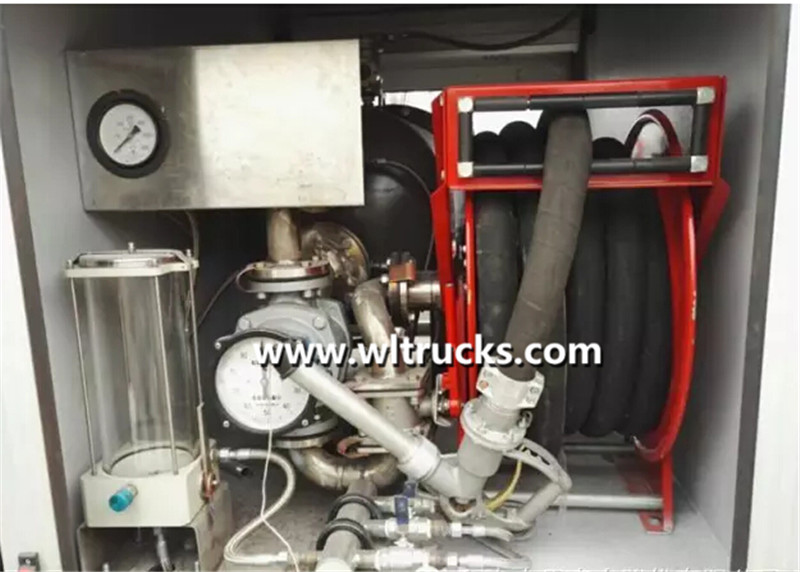 Isuzu 10000L Helicopter Aircraft Refueling Truck Features:
Reel refueling—after filtering and metering the fuel in the vehicle's oil tank, it is injected into the aircraft fuel tank or other fuel receiving equipment through the gravity refueling gun of the reel hose in the control room.
Pump oil filtration-the fuel in the vehicle's oil tank or external pipeline is filtered and returned to the vehicle's oil tank or other oil receiving equipment through the pump outlet connector to realize the circulating filtering function.
Filling oil in the oil tank-use the joint valve to connect the pipe to fill the bottom of the oil tank, or the oil pumping function can be realized by this oil pump.
Pressure refueling system is optional, including PCV internal pressure control valve, venturi, remote magnetic switch (Deamdman commonly known as Deadman) and other related accessories.