Because the composition of the kitchen waste is relatively complicated, the amount of oil-containing oil-containing oil is relatively high, and it is relatively easy to ferment, rotten and the odor of agriculture.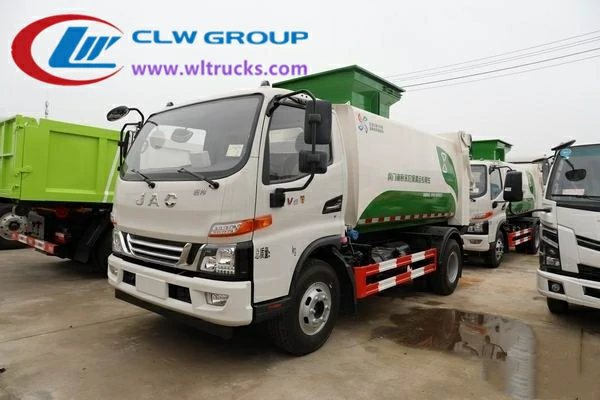 At this time, if it is mixed with other garbage, it will be contaminated with other rubbish, resulting in a decrease in the recovery rate of other garbage, so the kitchen waste needs to be collected and transported.
So there is no dedicated garbage truck to transfer the kitchen waste? Food Waste Truck is a vehicle dedicated to transshipment kitchen waste;
After the implementation of the garbage classification, the demand for Food Waste Truck has increased, which ensures that the kitchen waste can be classified and ultimately realize the use of kitchen waste harmless treatment and resource utilization.
The following small series brings you a Jac Food Waste Truck, what configuration and price is this car? Let's take a deep understanding:
Jac Food Waste Truck uses a Junling V6 wide body 2071 cab, which is equipped with cloud Dedwi D30TCIF2 (163 horsepower) engine, six gear gearbox;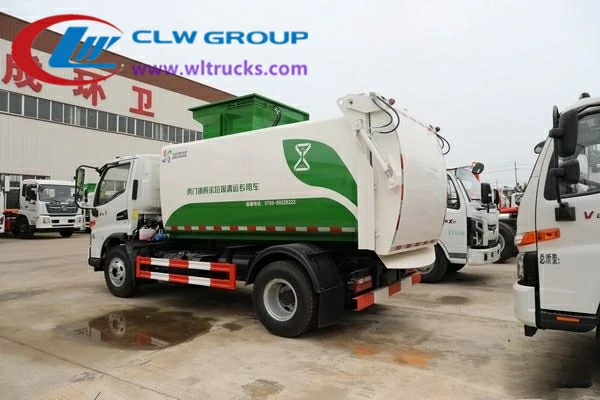 750R16 tires, 3 tons of front axle, 7.2 tons of rear bridge, standard ABS, movement, central lock, electric glass, multi-function steering wheel, daytime industry light, air conditioning, and other configurations.
The whole vehicle has a size of 6230 x 2280 x 3000mm, the wheelbase is 3845mm, with a total mass of 8280kg, the rated mass is 2935, 2455kg, and the quality of 5150,5630 kg is 5150,5630kg.
After the vehicle side, the protective protection is made of material / Q235, the connection method is soldered bolt connection, and the rear protection section size (mm): 120 × 60, the ground height 410 mm.
This Food Waste Truck is a curved box, which is different from the structure of the square counter, and the tail does not look at the tail of the cabinet. It is convenient to discharge.
The tubes on one side of the box are also different, which is much higher than the case, and there is also lighting around, which is large, and it is not easy to sprinkle when the refold is.
In addition, the car is also equipped with flushing reels, water tanks, etc. to meet the different needs of users.
This Jac Food Waste Truck price is about 220,000 RMB. In recent years, the development of the food garbage truck is relatively good, especially for cities that have implemented garbage classification.
Moreover, the Food Waste Truck's appearance, species, and functions on the market are constantly developing innovation, and I believe there is always one to meet you.