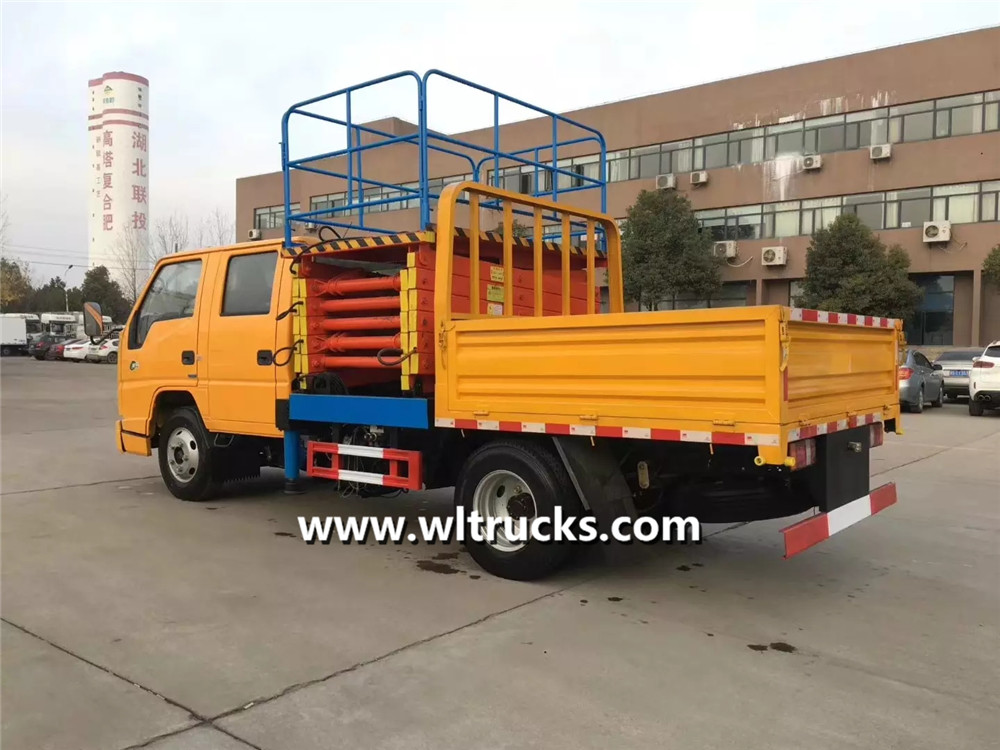 First, let's take a look at the product advantages of the Chengliwei Scissor aerial platform truck. Its operating height is 6 meters, 8 meters, 10 meters, and 12 meters. It is suitable for landscaping, tree trimming, street lamp maintenance, etc. It can also be used for high-altitude equipment installation. , Maintenance, transportation of goods up and down between workshops, warehouses and working floors, production line, goods transfer between height differences in the flow of goods of special equipment, and truck loading and unloading operations.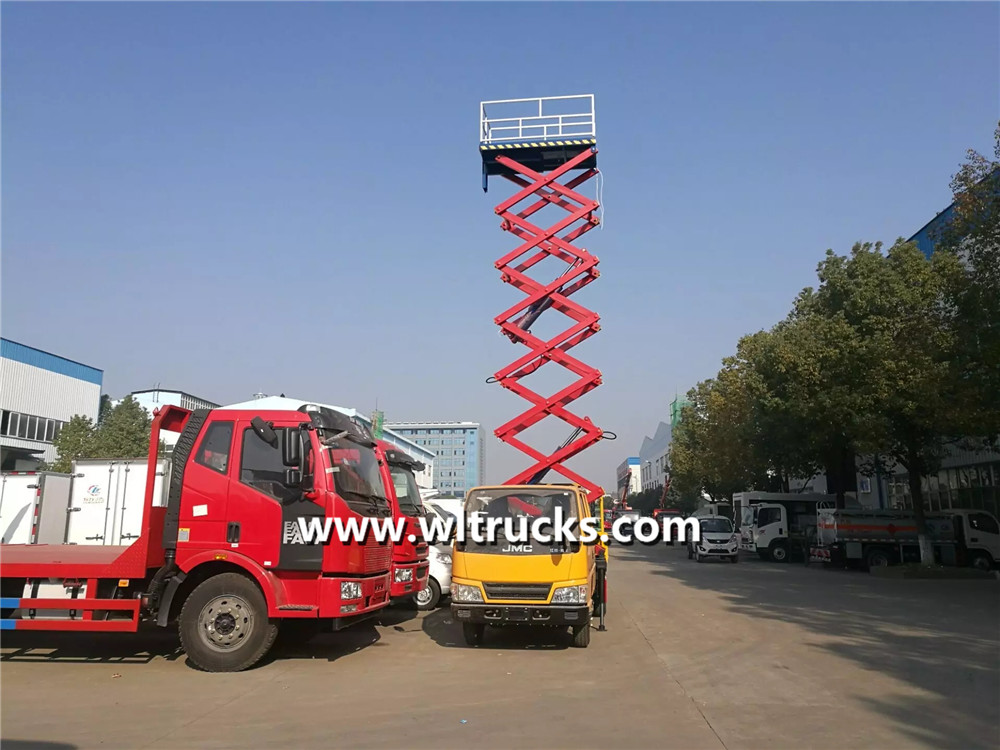 Advantages of Chengli Group Scissor aerial platform truck:
1. Equipped with a large cargo box, which can load goods, and a car has two functions;
2. The car is equipped with two hydraulic outriggers to enhance the balance of the whole car;
3. The rising and falling speed of the scissor fork can be adjusted to make the aerial work vehicle more efficient;
4. The size of the work platform is wider than ordinary aerial work trucks and can accommodate multiple people working at the same time.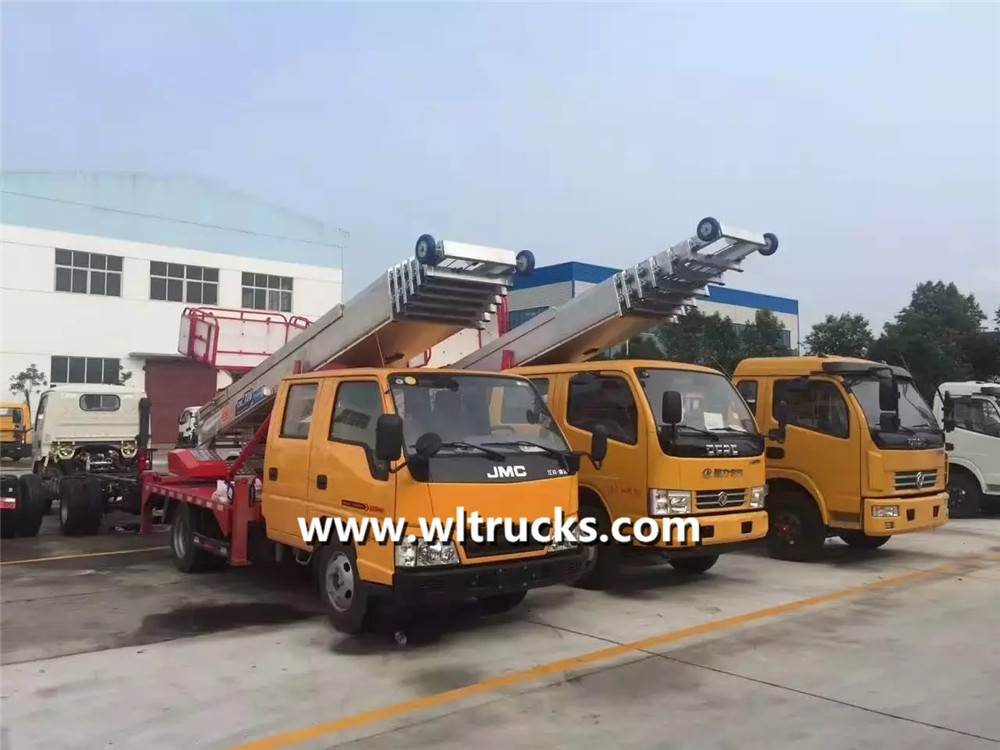 Next, let's take a look at Chengli Special ladder truck. The top is imported from Korea Delin. Chengli is an officially authorized manufacturer of South Korea's Delin. The maximum load per load can reach 400 kg and the operating height is 28 meters. , 38 meters and 45 meters.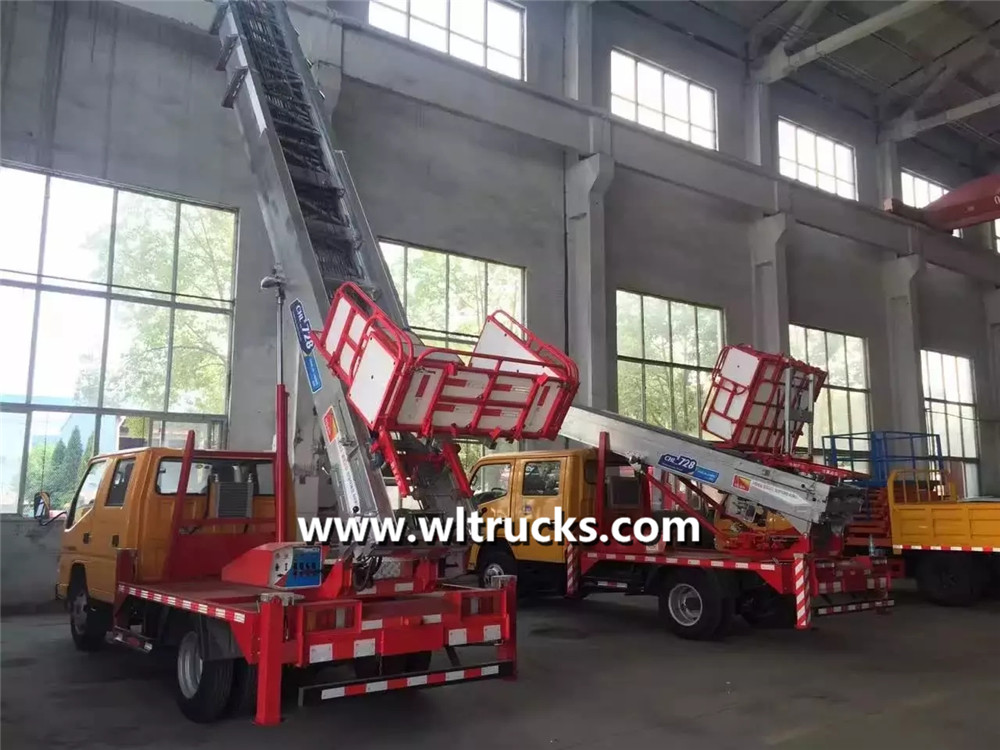 Equipped with a wireless remote control system. The lifting bucket can reach the ground directly, and the length and width of the unfolded bucket is 2.1m×1.5m, which can hold large-volume goods.
Users are welcome to come to our factory for on-site inspections. If you want to know more about Chengli Special Purpose Vehicle Co., Ltd. vehicles, please visit Chengli Special Purpose Vehicle Co., Ltd. official sales website for details.