Sanitation garbage trucks belong to the special-purpose vehicles in the special-purpose vehicle market, and their market share is relatively high, and the market development prospects are also relatively good.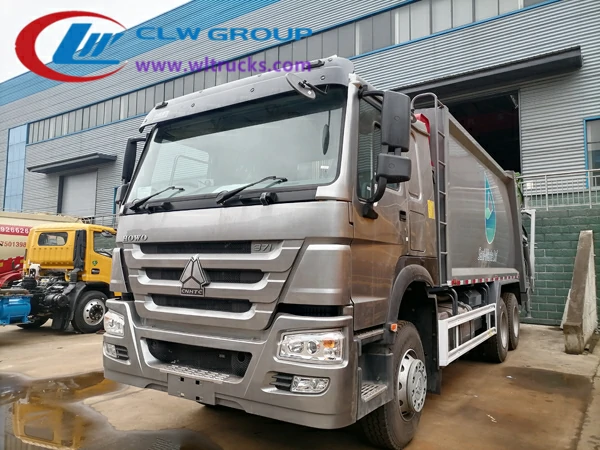 As we all know, there are many types of sanitation garbage trucks, and different types of sanitation garbage trucks have different market demands.
Sinotruk Howo 18m3 compactor garbage truck adopts Howo TX5 cab, WP4.6NQ220E61 engine, Howo 8-speed with synchronizer + HW45ZC flange type power take-off, 4.3 tons front axle, 9 tons rear axle, speed ratio 5.29, double-layer frame (7+4/250), front and rear standard multi-leaf springs (7/7+6);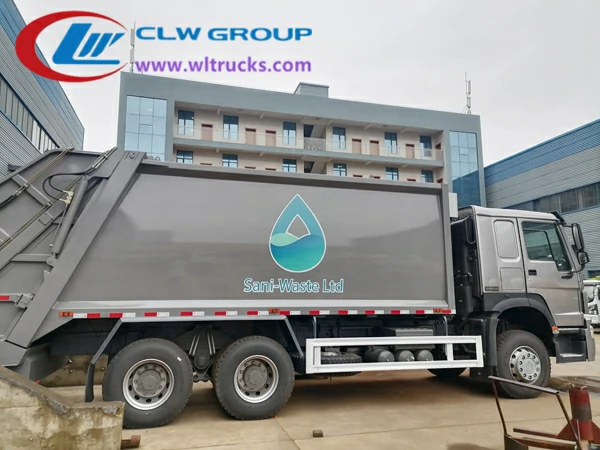 Standard version of the exhaust system, ABS (4S/4M), mid-position bumper (non-metallic), 12.00R20, 200L aluminum alloy fuel tank, knob-type PTO, Sinotruk smart pass D version.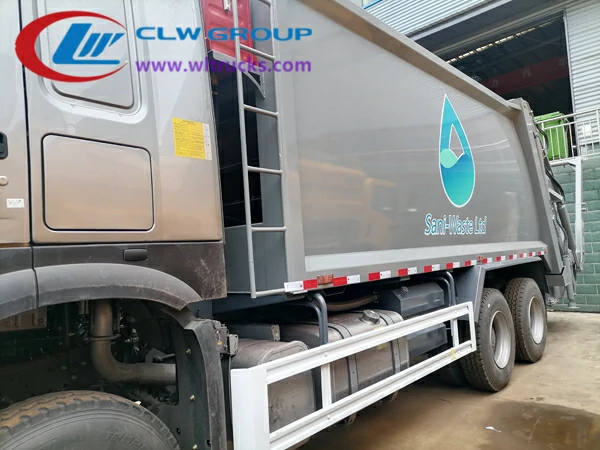 This Sinotruk Howo 18m3 compactor garbage truck has a simple, efficient collection method, good environmental protection, high vehicle utilization rate and large loading volume. It is very suitable for urban garbage transfer stations, and can also achieve multiple stations for one vehicle. , greatly reducing the equipment cost and space.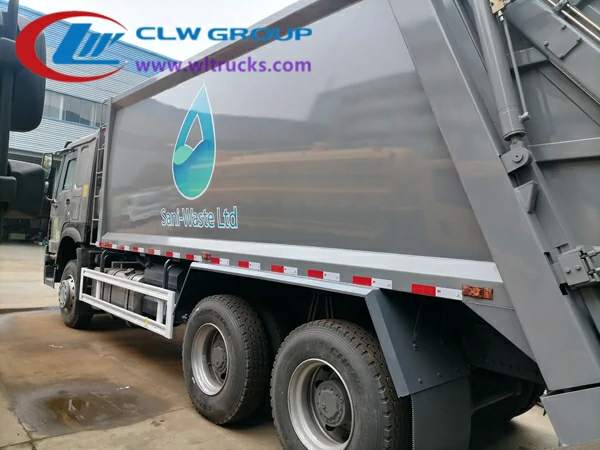 Sinotruk Howo 18m3 compactor garbage truck technical parameter:
Chassis SPECIFICATION
Brand
SINOTRUK HOWO
GVW
15200kg
Dimensions
9950x2498x3360mm
Wheelbase
4600+1350mm
Garbage Volume
20CBM
Driving type
6×4, LHD or RHD
Number of axles
3
No. of Tyre
10+1
Tire
12.00R20
Cab
one and a half row
Transmission
HW19710, manual
Axle
HF9 + HC16
Engine
Brand
SINOTRUK
Type
Diesel
Model
WD615.69
Displacement
9.726L
Horse power
336hp
Emission
Euro 2
Garbage Equipment
Volume
20m3
Filler Volume
1.5m3
Tank Material
4mm or 6mm
Material
carbon steel
Loading
cycling
time
≤30s
Uploading
cycling
time
<30s
Compressed proportion
1:3/1:2
Turnover Mechanism
Different instrument selective