According to data, my country's kitchen waste accounts for about 37% to 62% of urban domestic waste. It is conceivable that the amount of food waste transported is relatively large;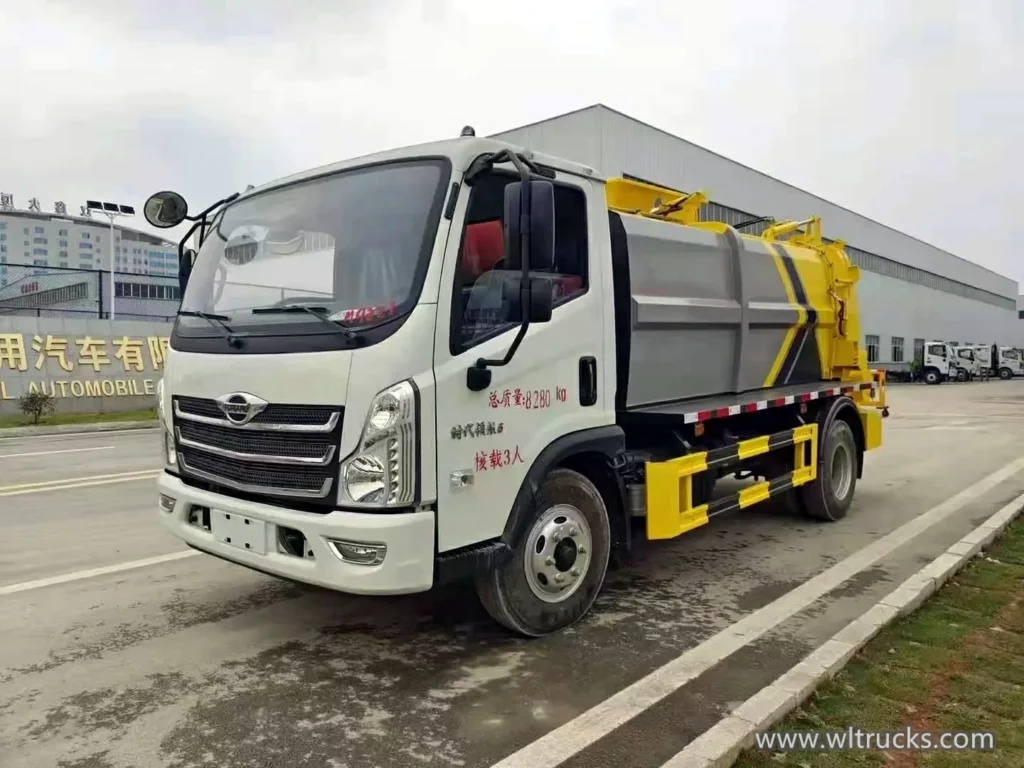 This has also led to an increase in the demand for kitchen-style garbage trucks, especially after the implementation of garbage classification, kitchen waste needs to be collected and transported by special kitchen waste trucks.
At present, there are large and small kitchen-style garbage trucks on the market, and the brands are relatively complete. The best-selling brands are Dongfeng, Dayun, Futian and so on.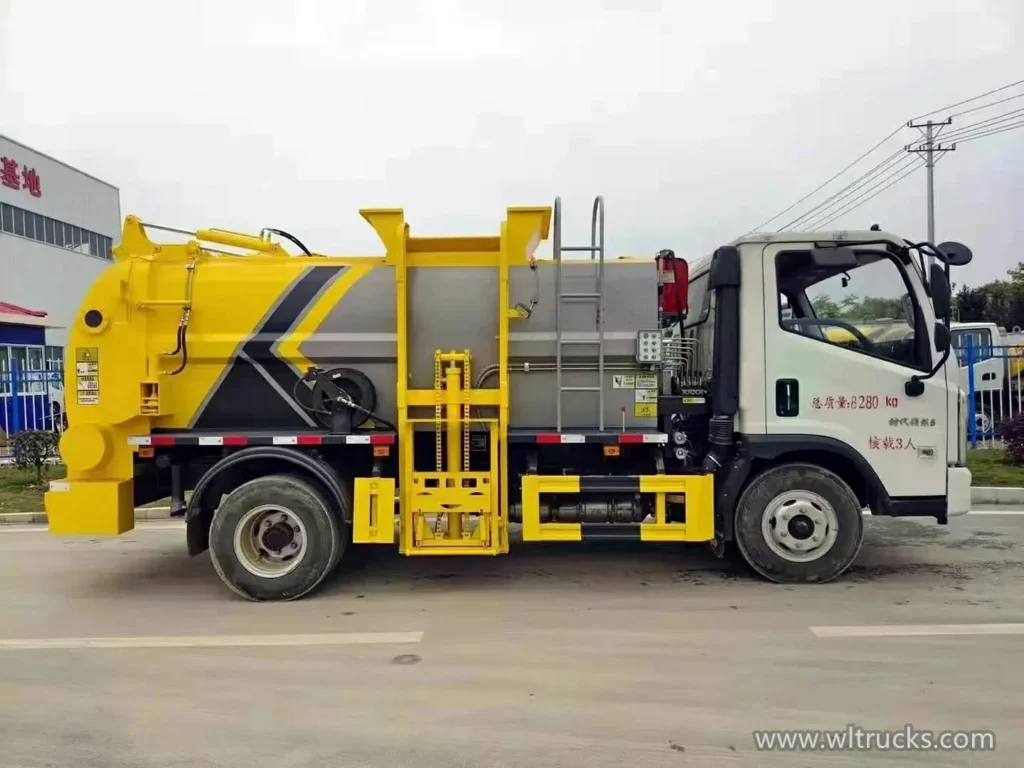 Today, the editor will bring you a Foton 5m3 food waste truck suitable for restaurant kitchen waste transfer. The configuration of this car is as follows:
Foton 5m3 food waste truck adopts Foton Times H2 single-row cab, equipped with a full diesel engine of 130 horsepower, and a Fast 5-speed gearbox;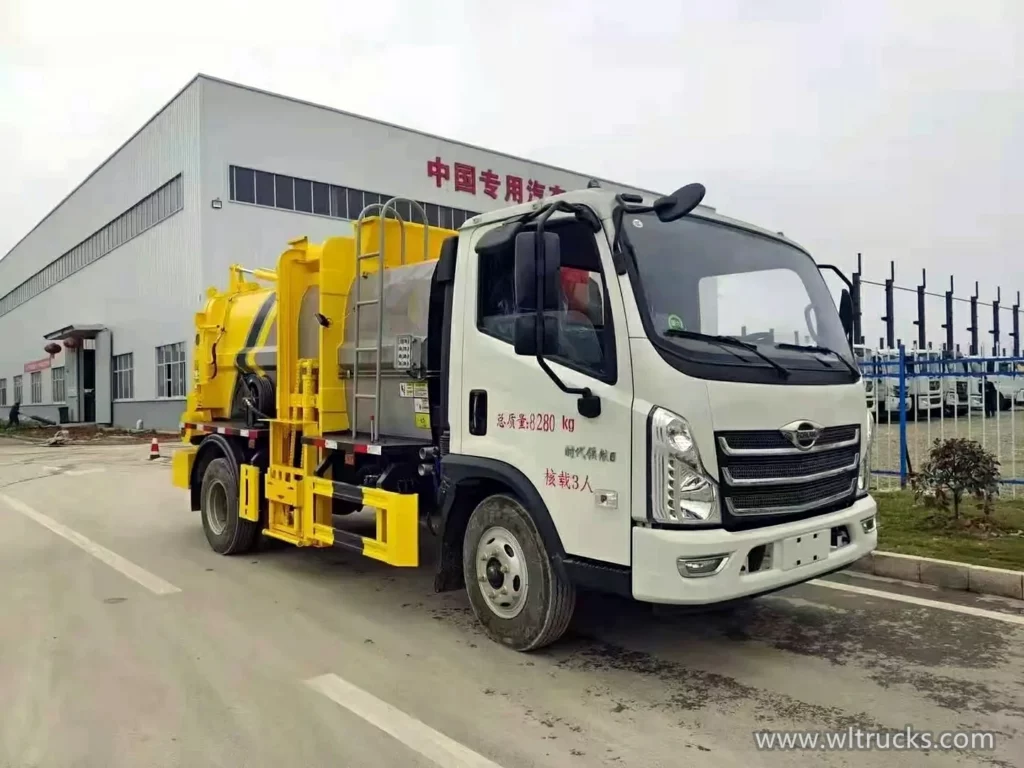 4.5 ton rear axle, 7.00R16 tires, air brake, steering assist, central control lock, electric doors and windows, original air conditioning, multi-function steering wheel, exhaust brake and other configurations.
The overall dimensions of the vehicle are 6220X2050X2650mm, the wheelbase is 3360mm, the total mass is 7360kg, the curb weight is 4750kg, and the rated load mass is 2415kg.
The left and right side protective materials of the car are made of Q235B carbon steel, which is connected by welding. The rear lower protection is replaced by a special device, and the ground clearance of the rear lower protection is 410mm.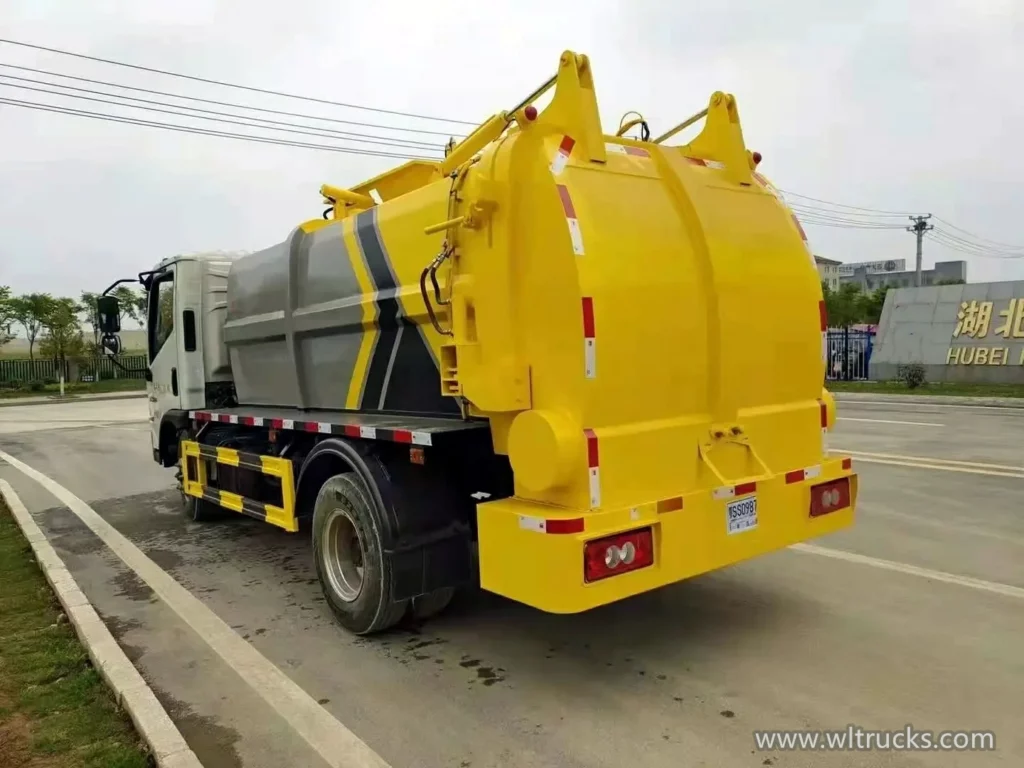 The upper body is a square arc-shaped box with a volume of about 5 cubic meters. There is a tie-rod hoist on one side of the box, which can be hung with 120L and 240L trash cans; the rear door of the box is hydraulically opened.
This kitchen-style trash can is a box-shaped square can, which cannot be lifted as standard. It is equipped with a dozer, solid-liquid separation, washing machine, electric control and other configurations. It can also be equipped with a box body that can lift and discharge according to the needs of users. , Heating and electronic weighing options.
The car has a volume of 5m3 and a moderate capacity for loading food waste, which is more suitable for food waste transfer treatment in restaurants.
Users who are interested in the price of this food waste truck can contact customer service for details.