The climate is dry in winter and dead leaves fall. This is the time of the year that is most likely to cause fires. Especially for forests and forest areas, the advent of winter means that a new round of fire prevention work has begun.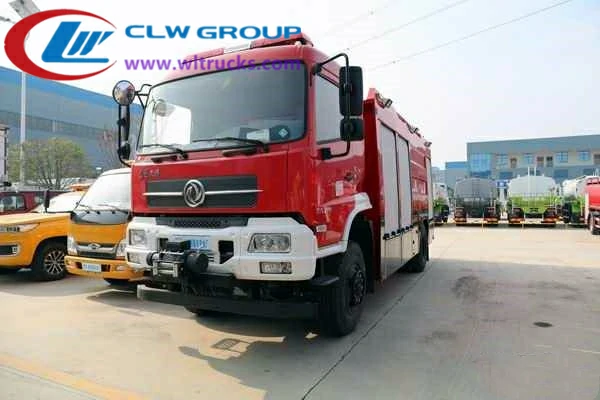 It is well known that fire trucks, as the core members of fire fighting work, play a very important role in forest fire prevention work, but ordinary fire trucks cannot meet the needs of forest fire fighting.
In response to this situation, the fire truck manufacturer has launched a 4×4 Dongfeng Tianjin off road fire truck that can overcome various difficult road conditions. What are the configurations of this vehicle? Let's take a look together:
The car adopts Dongfeng Tianjin four-wheel drive off-road chassis, Tianjin row semi-cab, equipped with Cummins 210 horsepower Euro-6 engine, displacement of 6.2L, matching six-speed gearbox, front drive axle 4.5 tons, rear axle 10 tons;
10.00R20 tires, 280mm beam, a standard configuration such as electric glass, direction assist, ABS, air brake, automatic headlight adjustment, and automatic arm adjustment.
The upper box body is a fully sealed structure, the mainframe structure is welded with high-quality square tubes, and the outer decorative panel is welded with carbon steel plates.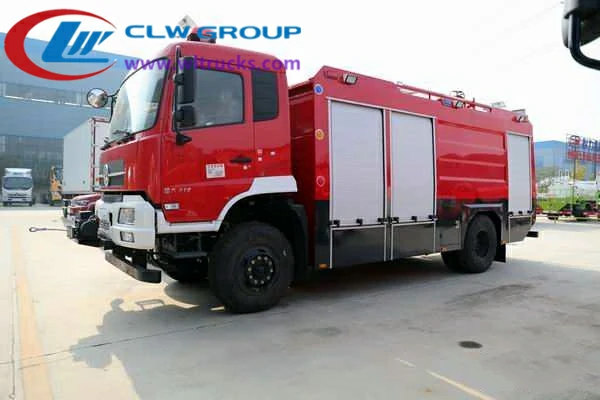 The equipment boxes on the left and right sides of the box are all made of easy-pull high-strength aluminum alloy rolling doors, and aluminum checkered boards are laid inside the box, which is beautiful and durable.
The car is also equipped with a front electric winch, which can be used to tow other objects.
This 4×4 Dongfeng Tianjin off road fire truck has strong power and good off-road performance. It is mainly equipped with high-power fire-fighting water pumps, water storage tanks, fire monitors and other fire-fighting equipment;
It can work under rugged roads such as deserts, plateaus, mountains, forests and mining areas, so this vehicle is the most ideal vehicle for forest firefighting.