Basement small trash trucks chassis configuration:
Height 2.08 meters, Tuyi 1650/single row non-reversible cab, oil brake, wheelbase 2800mm, Euro VI Quanchai 95 horsepower Q23-95E60, 5-speed gearbox, 185R14 tubeless tires-rear two wheels,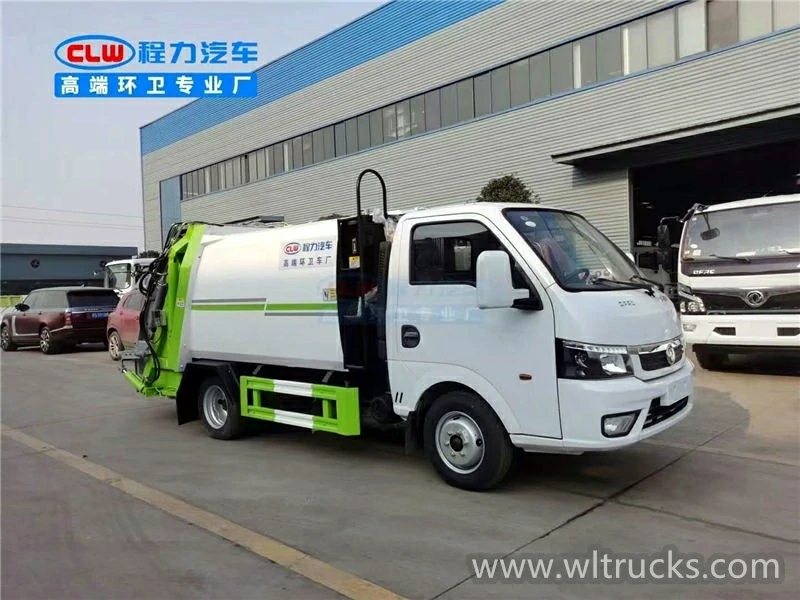 Front and rear axles 1.5/3 Tons, with cruise control, power steering, front disc brake, central control door lock, electric doors and windows, Bluetooth phone, LED daytime running lights, ABS, air conditioning.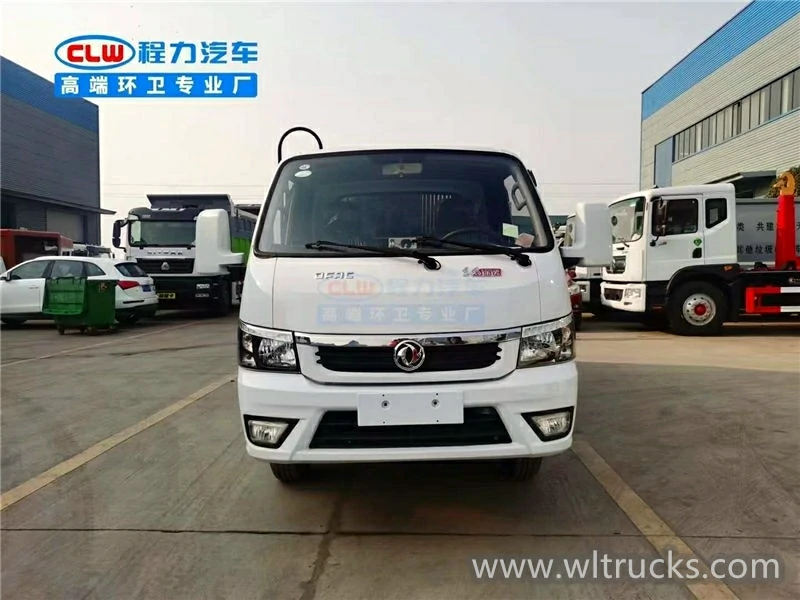 Basement small trash trucks upload configuration:
Made of Q345 high-strength manganese steel plate, the box volume is 4 cubic meters, Boli oil cylinder, fast hydraulic pump, large flow fast manual and automatic integrated multi-way reversing valve, CAN electronic control system, with one-button circulation system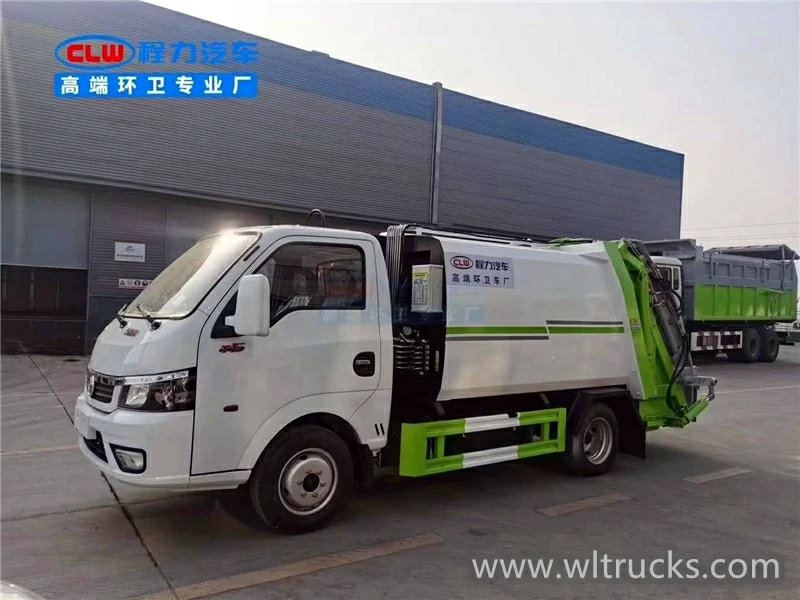 Optional hanging barrel device at the tail Can be turned over 120L/240L National Sixth National Standard Square Plastic Drum, and the rest are made according to the standard configuration! It is suitable for hanging trash cans to conveniently collect the garbage in the trash cans.
The electrical one-key automatic operation is safe and efficient. The size of the vehicle is narrow, small, and flexible, and it can pass through narrow streets, communities, basements and other places.