Foton auman 30000liters Aluminum alloy fuel oil tanker

Foton auman 30000liters Aluminum alloy fuel oil tanker uses the new ETX2490MM high-roof cab, Foton Cummins 320 horsepower, Fast 12-speed gearbox, with power take-off, 440 rear axle, 12R22.5 vacuum tire, airbag seat, electric flip , Electric doors and windows, automatic air conditioning, 350-liter aluminum alloy fuel tank, 2000 + 4500 + 1350MM wheelbase, front disc, speed limit, exhaust pipe front, ABS, driving recorder, brake self-adjusting arm, adjustable headlights.
Foton auman 30000liters Aluminum alloy fuel oil tanker tank material: aluminum alloy 5083H111, frame material is aluminum profile 6005, head 7MM thick, barrel 6MM thick, 2 domestic European standard manhole covers, domestic oil and gas recovery system belt One set of bottom loading, one subsea valve, the subsea valve is made of domestic aluminum alloy. Tank structure: straight oval tank, bolted to the frame, with aluminum alloy pump, can be pumped in and out, with aluminum rails and a tool box.
Foton auman 30000liters Aluminum alloy fuel oil tanker Specification:
---
1. Tank material: we can provide carbon steel tanks, stainless steel tanks, manganese steel tanks, aluminum tanks, steel with plastic (or rubber) tanks and plastic tanks.
2. Good welding: tank body is adopted an advanced automatic vertical welding techniques and head arc butt welding technology, as well as the whole- steel forming a composite.
3. High safety: equip with active and passive emergency protection devices, to provide full closure remote manipulation of materials handing functions. Equip separators [Baffle] to prevent surging of liquid towards bulk head
4. Function: The tank body is suit for loading light fuel oil, heavy oil, sulfuric acid, hydrochloric acid, nitric acid, caustic soda hydrogen peroxide, alcohol, benzene, cooking oil and so on.
5. Oil punp: gear pump, self-absorption (centrifuge) pump, chemical pump, heavy, oil pump, stainless steel pump are optional.
6. Tank shape: shape of tank body can be designed to square round, round,Heat insulation device such as heating pipes, insulation.
7. Refueling machine: the refueling machine we use are tax controled oiling machine with accurate figure of volume, sum of money,etc.
8. Optional: reading meter for outlet and inlet,self-discharge valve at rail or side of tank body, compartment quantity according to the demand.
Cabin

Foton 30000 to 35000 liters Aluminium alloy/Stainless steel fuel tanker truck,heavy oil tanker truck

Drive Model

8X4

Vehicle   Main           Dimensions

(L x W x H)mm

11995×2500×3269

Wheel base (mm)

1950+4250+1300

Wheel track (front/rear) (mm)

1460/3035

Approach/Departure   angle(°)

10/16

Weight in KGS

Tare Weight

31000

Loading Capacity

13400

Max. driving   speed(km/h)

90

Engine

Brand

Dongfeng Cummins

Model

ISLe315 30

Type

4-stroke direct   injection, 6-cylinder in-line with  water cooling, turbo-charging and inter-cooling

Horse Power(HP)

320

Emission   standard

Euro Ⅲ

Gearbox

10forwards& 2  reverse

Clutch

Reinforced  diaphragm clutch, diameter 430mm

Tire

13 10.00R20 All steel radial tire, 1pc including 1 spare tire

Brakes

Service brake:  dual circuit compressed air brake Parking   brake:(emergency brake): spring energy, compressed air operating on rear  wheels Auxiliary brake: engine exhaust valve brake

Steering Gear

ZF 8098,power   steering, hydraulic steering with power assistance

Fuel tank (L)

350
Foton auman 30000liters Aluminum alloy fuel oil tanker Detailed image
---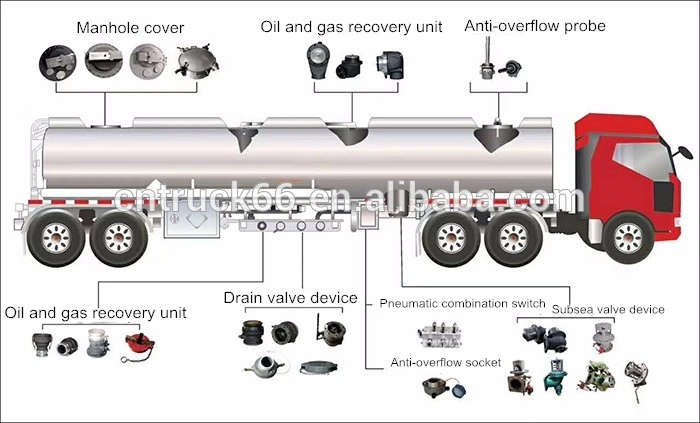 —- SGS, BV, COTECNA, CE certification.
—- Local engineer training support.


— Free parts for 12 months.
—- Supply of original parts.
—- DHL serves 7 days worldwide.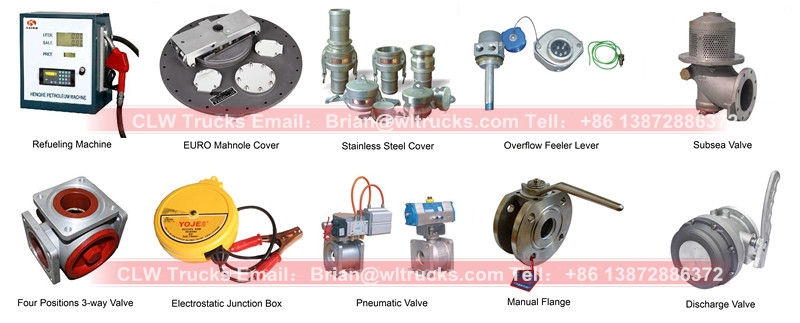 — 16 years of design and export experience.
—- 100% customized trucks.
—- Quick delivery guarantee.


—- Serving more than 80 countries and regions.
—- Professional guidance on import documents.
—- CO, FORM E, FORM P, pre-implantation inspection …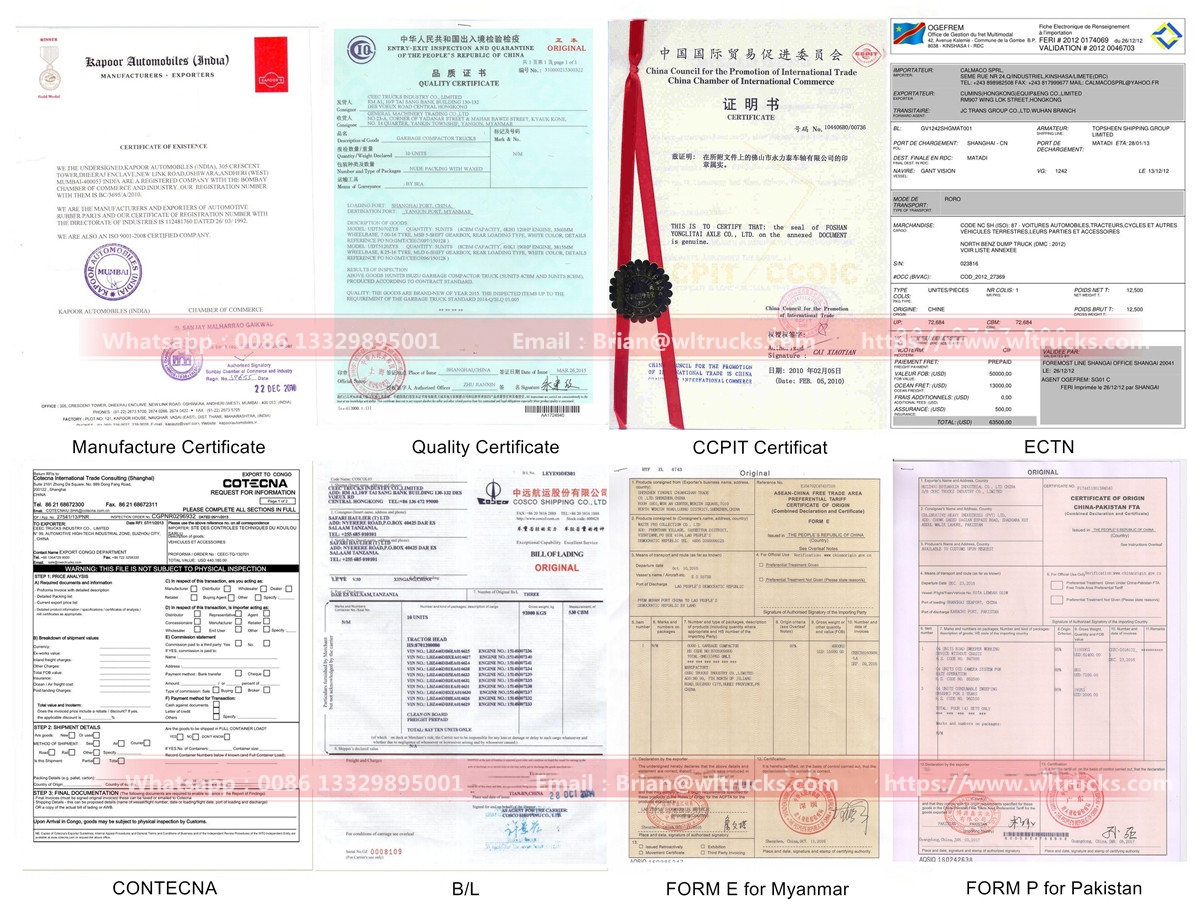 —- Maximize your shipping costs.
—- Professional guidance on import documents.
—- Safe, fast and timely


—- Fast shipping to all parts of the world.
—- The truck color and logo can be customized.