Sinotruk HOWO 30000liters Aluminum alloy fuel oil tank truck

Sinotruk HOWO 30000liters Aluminum alloy fuel oil tank truck adopts T5G high-roof cab, electrically tilted cab, HW13710CL gearbox (10-speed), front axle VPD060QB (7-ton disc brake), rear axle: MCY11 (Manton 11-ton ), 295 / 80R22.5 vacuum tires, MC07.34-50 National V engine, flange type 50 power take-off, driving recorder, exhaust front, ABS, speed limit device, warning lights.
Transport medium: suitable for transporting liquid substances such as alcohol, aldehyde, benzene, ether and other gasoline, kerosene, diesel, vegetable oil, edible oil, heavy oil, coal tar and non-petroleum products.
Sinotruk HOWO 30000liters Aluminum alloy fuel oil tank truck special performance: equipped with power take-off, high-quality special oil pump, a full set of European standards (aluminum alloy European standard tank port, aluminum alloy lifting guardrail, aluminum alloy subsea valve, bottom oil port, exhaust gas recovery, Anti-overflow probe rod and socket, static socket), two equal-length oil pipelines, equipped with quick-fit joints, two small locks, two fire extinguishers, two plugging caps, fire caps, reinforced bumpers on both sides and rear Anti-skid ladder, with license plate light, tool box, and notice board. It is made strictly according to the announced size, and the whole vehicle is not overweight and worry-free.
Shacman 30000liters Aluminum alloy fuel oil tanker truck Specification:
---
1. Tank material: we can provide carbon steel tanks, stainless steel tanks, manganese steel tanks, aluminum tanks, steel with plastic (or rubber) tanks and plastic tanks.
2. Good welding: tank body is adopted an advanced automatic vertical welding techniques and head arc butt welding technology, as well as the whole- steel forming a composite.
3. High safety: equip with active and passive emergency protection devices, to provide full closure remote manipulation of materials handing functions. Equip separators [Baffle] to prevent surging of liquid towards bulk head
4. Function: The tank body is suit for loading light fuel oil, heavy oil, sulfuric acid, hydrochloric acid, nitric acid, caustic soda hydrogen peroxide, alcohol, benzene, cooking oil and so on.
5. Oil punp: gear pump, self-absorption (centrifuge) pump, chemical pump, heavy, oil pump, stainless steel pump are optional.
6. Tank shape: shape of tank body can be designed to square round, round,Heat insulation device such as heating pipes, insulation.
7. Refueling machine: the refueling machine we use are tax controled oiling machine with accurate figure of volume, sum of money,etc.
8. Optional: reading meter for outlet and inlet,self-discharge valve at rail or side of tank body, compartment quantity according to the demand.
Cabin
Driving type 8×4 LHD/RHD
HW76 Lengthen cab, single bunk,safety belts,left hand driving,air conditioner.
Overall Dimensions
11182X2496X3215,3800 mm
Wheel Base
1500+3800+1350 mm
GVW
31000kg
Front axle loading capacity
2 x 9000
Rear axles loading capacity
2 x 16000
Engine
Brand
Sinotruk
Model
WD615.47
Type
6-cylinder in line, 4-stroke, water-cooled, turbo-charged & inter-cooled, direct injection
Displacement
9.726L
Bore x Stroke
126x130mm
Horse Power (HP)
371
Emission standard
Euro II
Max Speed
102 km/h
Tire
12.00-20, 12.00R20
Transmission
HW19710 transmission,10 forward & 2 reverse,with PTO
Steering
ZF8098
Oil Tank
300L
Tank Volume
25CBM-30 CBM
Brake System
Service brake:dual circuit compressed air brake
Parking brake (emergency brake):spring energy,compressed air operating on rear wheels
Auxiliary brake:engine exhaust valve brake
Electrics
Operating voltage:24V,negative grounded
Batteries:2×12 V,165 Ah
horn,headlamps,fog lights,brake lights,indicators and reverse light
Option
Vertical Muffler,ABS,Automatic Break Clearance Adjusting Arm,Traveling Data Recorder,Metal Pipeline,Engine Protective Board
Shacman 30000liters Aluminum alloy fuel oil tanker truck Detailed image
---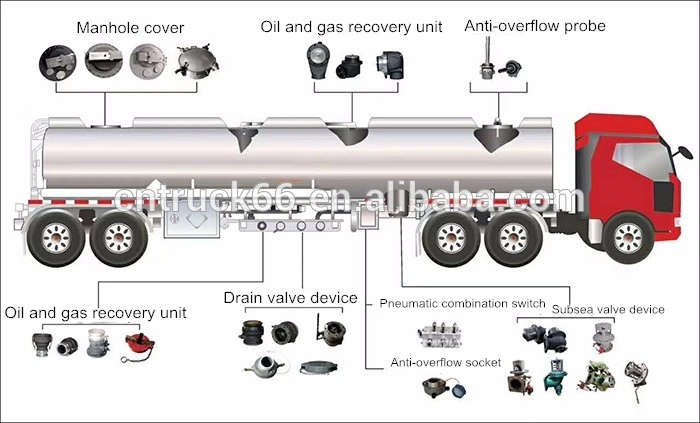 —- SGS, BV, COTECNA, CE certification.
—- Local engineer training support.


— Free parts for 12 months.
—- Supply of original parts.
—- DHL serves 7 days worldwide.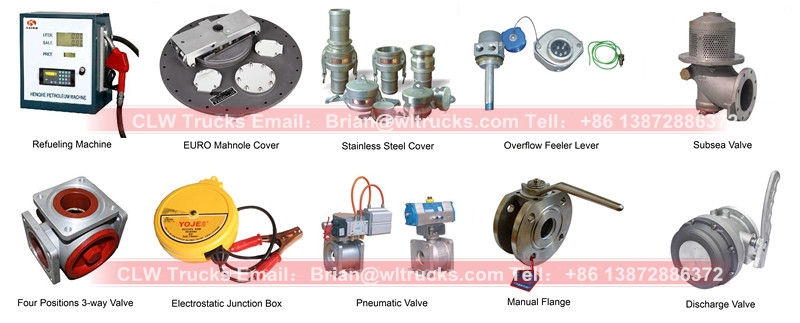 — 16 years of design and export experience.
—- 100% customized trucks.
—- Quick delivery guarantee.


—- Serving more than 80 countries and regions.
—- Professional guidance on import documents.
—- CO, FORM E, FORM P, pre-implantation inspection …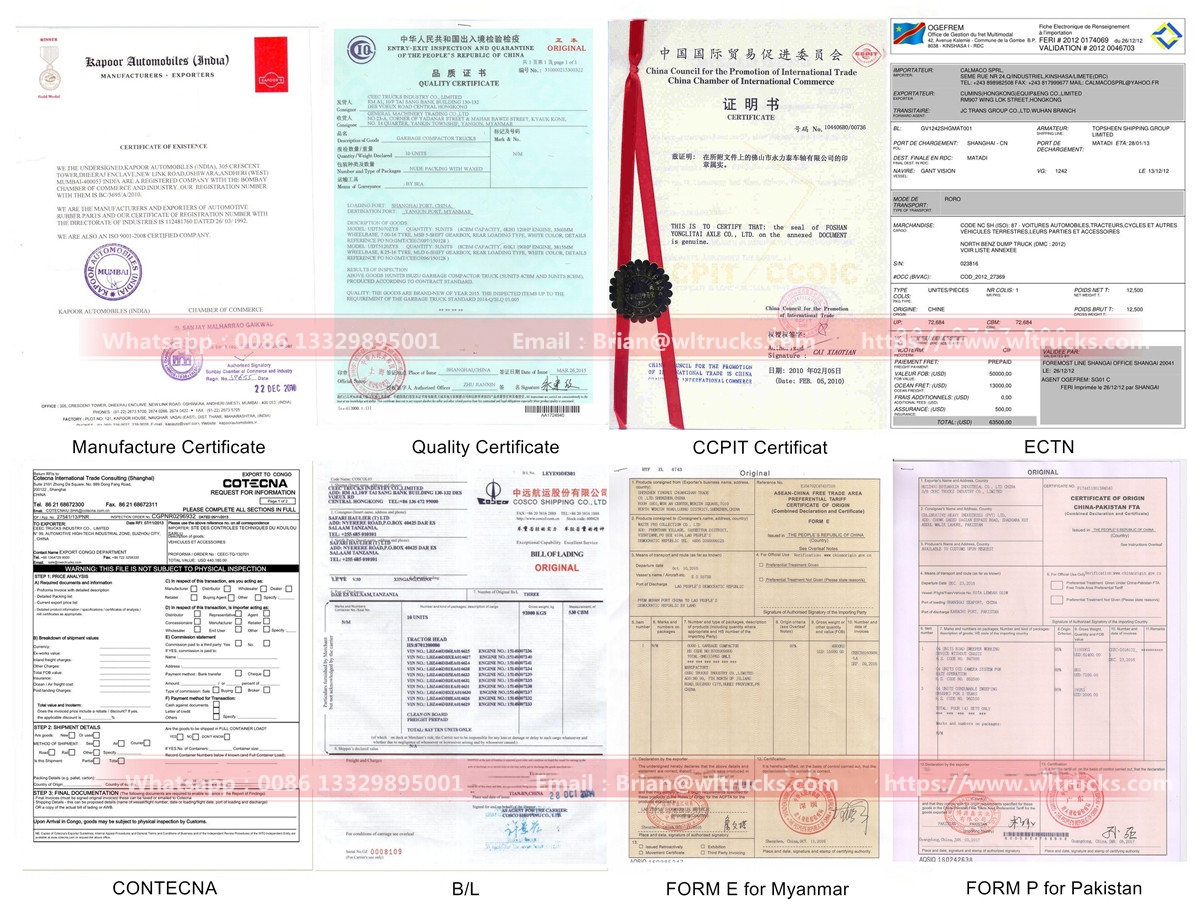 —- Maximize your shipping costs.
—- Professional guidance on import documents.
—- Safe, fast and timely


—- Fast shipping to all parts of the world.
—- The truck color and logo can be customized.