Dongfeng 14m3/10tons Garbage Compactor Truck
Dongfeng 14m3/10tons Garbage Compactor Truck Product Description:
---
1. Simple garbage collection method;
2. High compression ratio and large load;
3. Automation: the use of computer control system can set 2 modes of automatic and semi-automatic operation, which can not only reduce the labor intensity of the sanitation workers, but also greatly improve the working environment;
4. Good economy: when the special equipment works, the computer control system controls throttle automatically;
5. Double insurance system: the operation system has dual functions of computer control and manual operation, so as to greatly protect and improve the utilization rate of vehicles;
6. Turnover device: optional turnover device with garbage bucket or hopper.
Dongfeng 14m3/10tons Garbage Compactor Truck Specifications:
---
Cabin
Driving type 4×2
With A/C. Left Hand Drive.
Vehicle Main Dimensions
Overall dimensions (L x W x H)mm
8350*2490*3250mm
Wheel base (mm)
4700
Wheel track (front/rear) (mm)
1504/1425
Approach/Departure angle(°)
24/16
Weight in KGS
Tare Weight
9850
Front axles loading capacity
4500kg
Rear axles loading capacity
9000kg
Max. driving speed(km/h)
110
Engine
Brand
Cummis
Type
4-stroke direct injection , 4-cylinder in-line with water cooling, turbo-charging and inter-cooling
Horse Power(HP)
180 HP
Emission standard
Euro III/IV/V
Gearbox
6 forwards &1 reverse
Clutch
Diaphragm spring clutch
Steering Gear
Power steering
Tire
9.00R20 All radial tires with one spare, 7 pieces
Compression garbage box body system
Body Volume
14m3
Material Thickness
5mm
Cycle Time of Filling(S)
≤40
Lifting Time of Filler(S)
8-10
Time of Discharging
≤60
Working Pressure(MPA)
16
Composed by hermetic garbage tank, hydraulic system, operation system. The entire truck is hermetic, can automatically compress and dump the garbage, and the sewage generated in the process of the compression all go into the sewage tank.
Dongfeng 14m3/10tons Garbage Compactor Truck Detailed Images: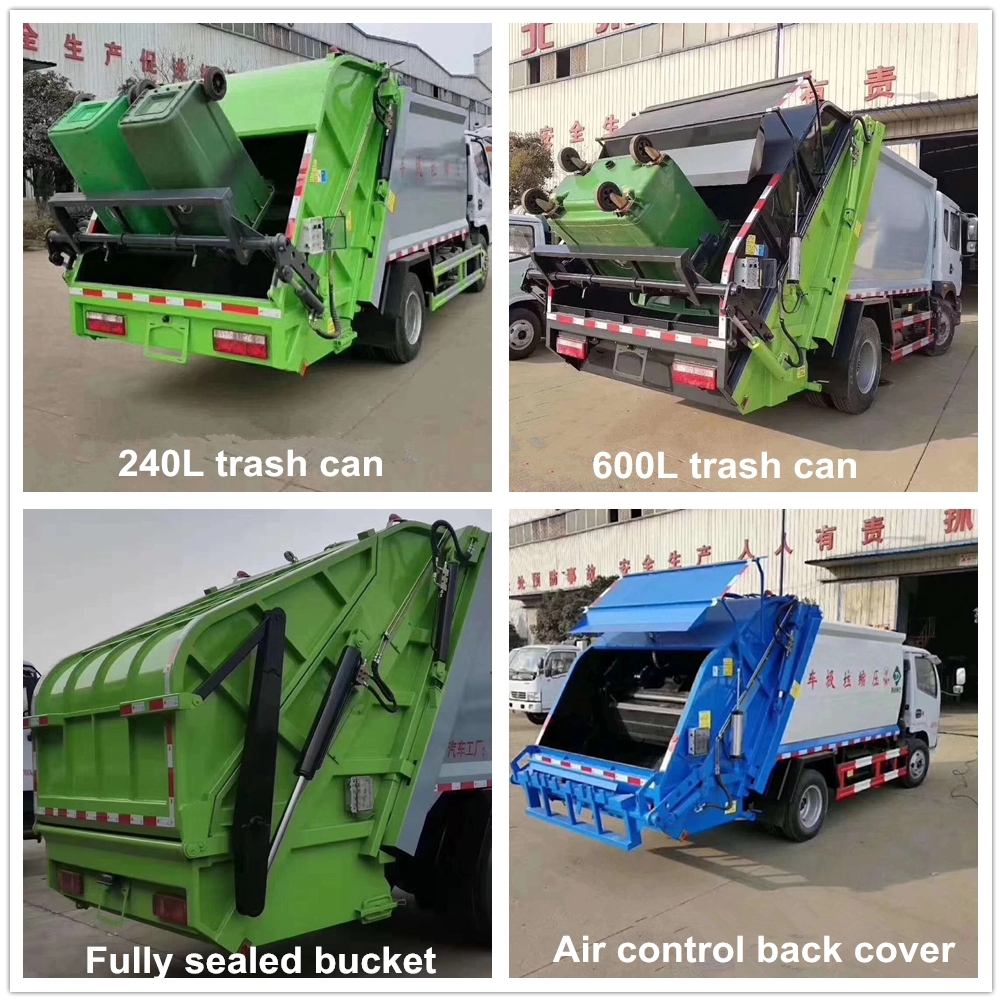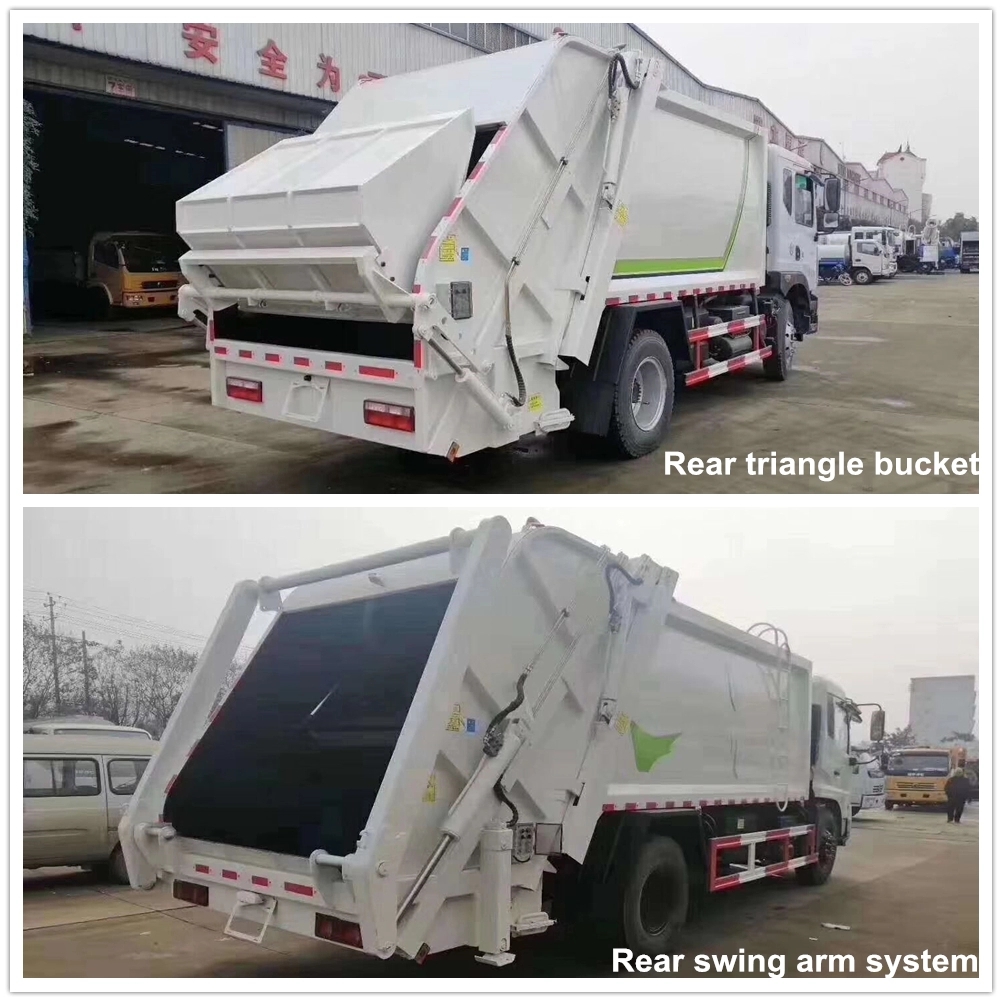 Structure diagram of Dongfeng 14m3/10tons garbage compactor truck:
---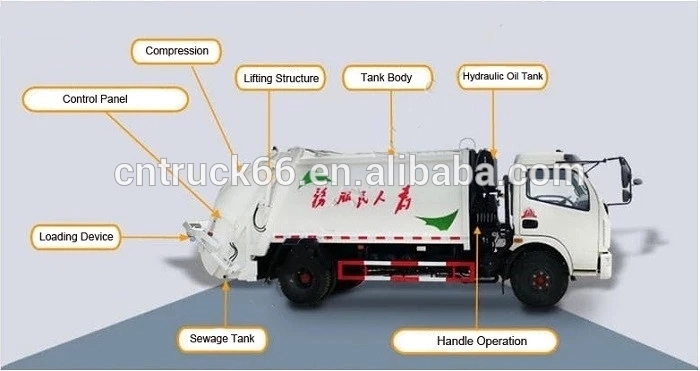 Detail drawing of Dongfeng 14m3/10tons garbage compactor truck
---

Customizable garbage truck models
---