8×4 Dongfeng tianlong 30000liters Aluminum alloy fuel oil tanker

8×4 Dongfeng tianlong 30000liters Aluminum alloy fuel oil tanker is made of national standard 6MM aluminum alloy plate, the tank body is formed at one time, fully automatic welding, the pump box is equipped with European standard handle lock, two European standard tank mouths, one subsea valve The oil and gas recovery belt is loaded under the load, the rear biaxial air suspension, the mesh walkway is equipped with folding guardrail belts and two 4kg fire extinguishers, two oil pipes of equal length to the tank, fire cap, grounding static line, and reflector. Flammable liquid stickers, reflective signs, safety notices.
8×4 Dongfeng tianlong 30000liters Aluminum alloy fuel oil tanker Specification:
---
1. Tank material: we can provide carbon steel tanks, stainless steel tanks, manganese steel tanks, aluminum tanks, steel with plastic (or rubber) tanks and plastic tanks.
2. Good welding: tank body is adopted an advanced automatic vertical welding techniques and head arc butt welding technology, as well as the whole- steel forming a composite.
3. High safety: equip with active and passive emergency protection devices, to provide full closure remote manipulation of materials handing functions. Equip separators [Baffle] to prevent surging of liquid towards bulk head
4. Function: The tank body is suit for loading light fuel oil, heavy oil, sulfuric acid, hydrochloric acid, nitric acid, caustic soda hydrogen peroxide, alcohol, benzene, cooking oil and so on.
5. Oil punp: gear pump, self-absorption (centrifuge) pump, chemical pump, heavy, oil pump, stainless steel pump are optional.
6. Tank shape: shape of tank body can be designed to square round, round,Heat insulation device such as heating pipes, insulation.
7. Refueling machine: the refueling machine we use are tax controled oiling machine with accurate figure of volume, sum of money,etc.
8. Optional: reading meter for outlet and inlet,self-discharge valve at rail or side of tank body, compartment quantity according to the demand.
Technical parameters of Dongfeng Tianlong's first four rear eight aluminum alloy tank trucks:
product name:
CSC5312GYYLDV aluminum alloy fuel truck
Dimensions:
11990 × 2500 × 3600, 3800 (mm)
Chassis model:
DFH1310A2
Cargo compartment size:
×× (mm)
Total quality:
31000 (kg)
Approach / departure angle:
20/11 ( ° )
Rated quality:
18400,18335 (kg)
Front suspension / rear suspension:
1500 / 3090,1500 / 2690 (mm)
Curb quality:
12470 (kg)
Maximum speed:
80 (km / h)
engine model
Engine manufacturer
Displacement (ml)
Power (kw)
ISL9.5-292E51A
ISL9.5-315E51A
ISL9.5-340E51A
Dongfeng Cummins Engine Co.,
Ltd.
Dongfeng Cummins Engine Co., Ltd.
9460
9460
9460
215
232
251
Emission Standards:
GB17691-2005 National V, GB3847-2005
Number of axes:
4
Front track:
2040/2040 (mm)
Wheelbase:
2050 + 4000 + 1350, 2050 + 4400 + 1350 (mm)
Rear track:
1860/1860 (mm)
Fuel type:
Diesel
Number of springs:
9/9 / 10,3 / 3/4
Axle load:
6500/6500/18000 (two axis group)
Front passenger
2,3 (person)
other:
1.The vehicle is suitable for the transportation of dangerous goods. The types of vehicles transporting dangerous goods are: FL type, equipped with speed limit device, speed limit 80km / h; transportation medium: gasoline, category number: 3, density 700 kg / m3, tank The effective volume of the tank is 27.5 cubic meters, and the external dimensions of the tank (length × width × height) (mm) are 9200 × 2350 × 1700.
8×4 Dongfeng tianlong 30000liters Aluminum alloy fuel oil tanker Detailed image
---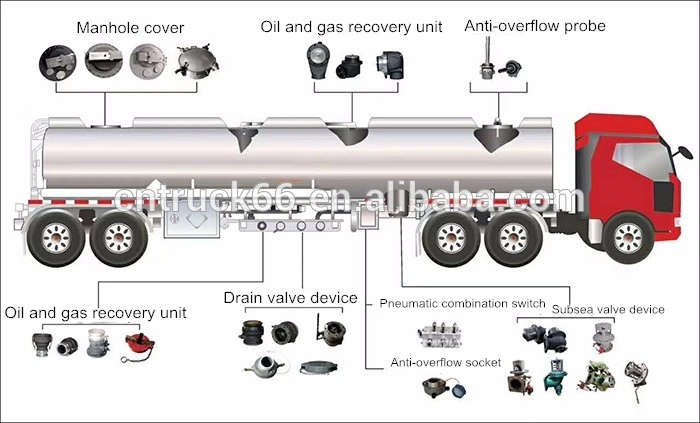 —- SGS, BV, COTECNA, CE certification.
—- Local engineer training support.


— Free parts for 12 months.
—- Supply of original parts.
—- DHL serves 7 days worldwide.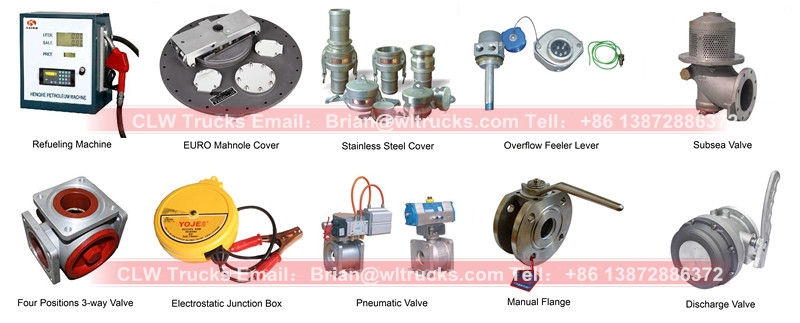 — 16 years of design and export experience.
—- 100% customized trucks.
—- Quick delivery guarantee.


—- Serving more than 80 countries and regions.
—- Professional guidance on import documents.
—- CO, FORM E, FORM P, pre-implantation inspection …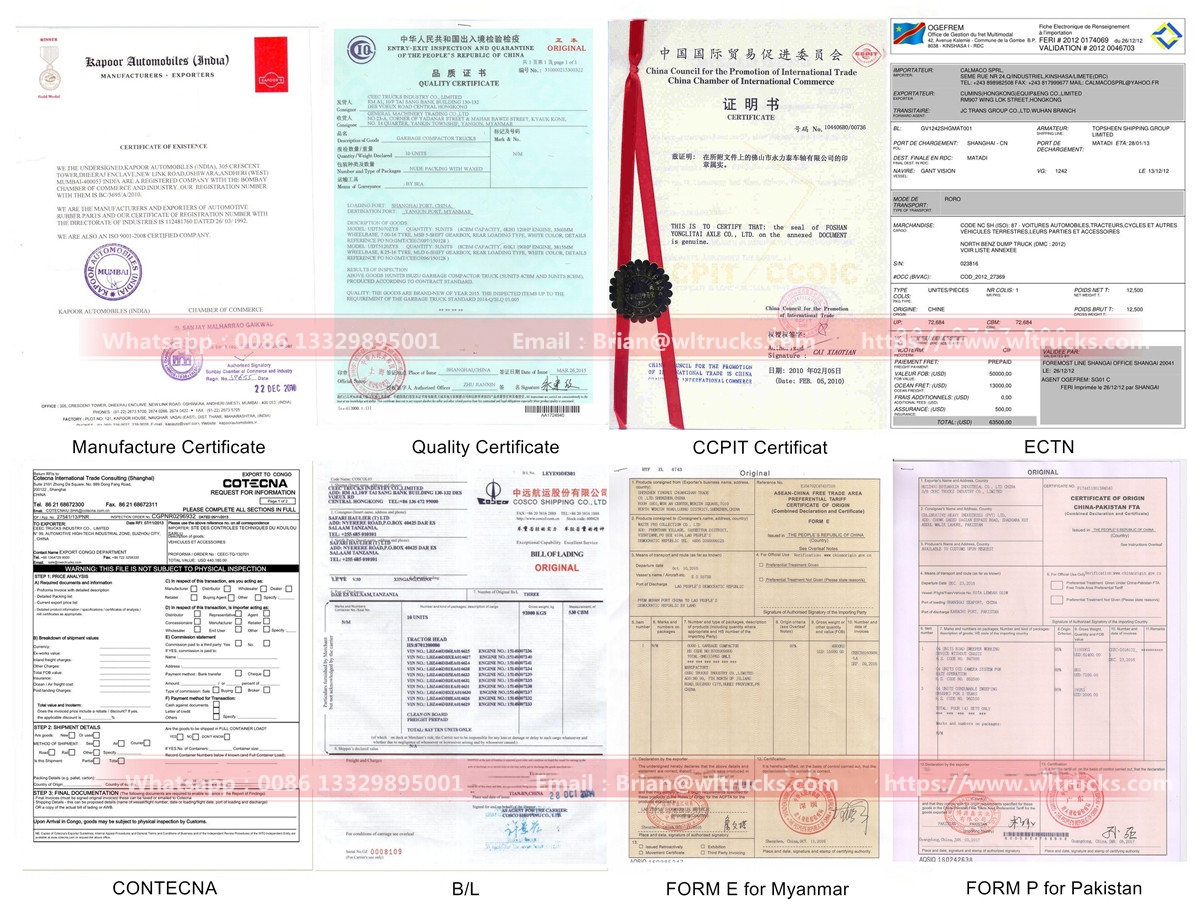 —- Maximize your shipping costs.
—- Professional guidance on import documents.
—- Safe, fast and timely


—- Fast shipping to all parts of the world.
—- The truck color and logo can be customized.