Dongfeng tianlong 22m3 road washing sweeper truck can not only be used as a road sweeper for road cleaning and suction operations, but also as a high-pressure washing vehicle for road cleaning and suction operations; it can also be combined with road cleaning and high-pressure flushing as a washing car , To achieve a variety of combinations of cleaning, rinsing, and pumping to meet the diverse needs of different users. The vehicle has two brush plates in the center, a wide suction cup in the center, and a V-shaped high-pressure flush frame with anti-collision and obstacle avoidance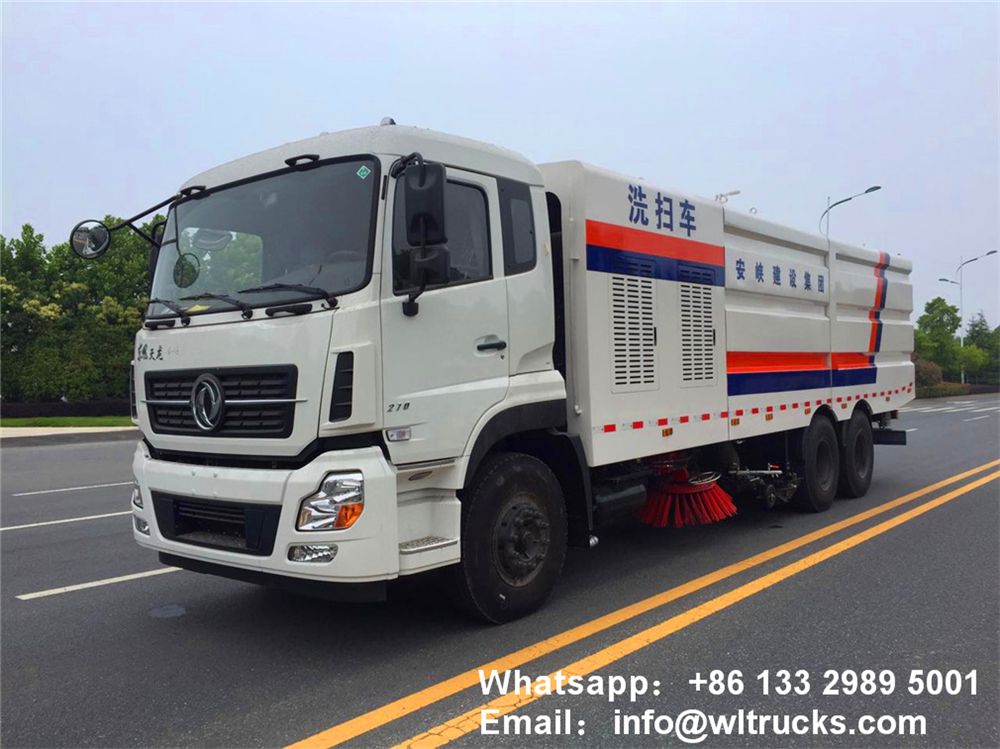 Dongfeng tianlong 22m3 road washing sweeper truck Chassis configuration: using Dongfeng Tianlong original chassis, 6 × 4 drive, D310 flat head standard cab, Dongfeng Cummins ISD245 50 / ISD270 50 electronically controlled high-pressure common rail 245 hp / 270 hp engine (WHTC), wheelbase 4350+ 1350 (mm), front width 940mm, rear width 860mm, resistance heating cold start device,
all steel 350L main fuel tank, fuel tank lock (four locks in one), electronic accelerator pedal and switch, muffler side exhaust The mouth is blown toward the side, Φ430mm push-type diaphragm spring clutch, Shaan tooth 9 gear 9JS119T-B gearbox, head gear speed ratio 9.204, the highest grade is overspeed gear, 7T front axle, 10T single-stage deceleration double rear axle (Dongfeng 435) , Main reduction ratio 4.44, no inter-wheel differential lock, frame longitudinal beam cross-section size 300 × 90 × (8 + 6) mm, leaf spring number 9/10, 11.00R20 radial tire, tire level 16PR, manual adjustment arm ,
Dongfeng Technology ABS (4 channels), full-floating front and rear suspension mechanical shock-absorbing cab suspension, hydraulic electric flip, colorless laminated front windshield glass, electric glass lifter, central control front door lock, airbag shock driver seat Chair, channel instrument panel, with air conditioning, and cruise system. Reserved interface-for the 12th version of driving recorder and Beidou terminal.
Dongfeng tianlong 22m3 road washing sweeper truck Bodywork configuration: center-mounted 2 sweep discs, suction nozzles, Sanyo motor, high-pressure water pump imported from Germany (front flush, side spray, middle spray, rear spray, side flushing car water gun, trash can self-cleaning device), universal high-pressure roadside Cleaning, low pressure pump forward, stainless steel water tank, trash can; stainless steel high-pressure pipeline, Schneider control switch, American sensor, tail LED arrow light, motor oil, trash can, water tank are equipped with anti-overflow or low water alarm devices; reversing and washing State cab monitor, 18m high-pressure washing reel, maximum washing width 3.5m; high-pressure washing height ≥ 21m.
【Vehicle technical parameters】

Company Name

 Chengli Special Purpose Vehicle Co., Ltd.

Announcement batch

 297

product name

 CLW5250TXSD5 type washing and sweeping truck

Total mass (kg)

 25000

Cabinet volume (m3)

 20

Rated mass (kg)

 7370

Dimensions (mm)

 10050X2500X3390

Curb weight (kg)

 17500

Cargo compartment size (mm)

 XX

Rated passenger (person)

Total mass of quasi-trailer (kg)

Number of people allowed in the cab (person)

 2,3

Maximum load mass of saddle (kg)

Approach angle / departure angle (°)

 18 / 14,18 / 13.5,18 / 13

Front / rear suspension (mm)

 1480/2170, 1480/2320

Axle load (kg)

 7000/18000 (two axis group)

Maximum speed (km / h)

 90

Remarks:

 The cab is optional with the chassis. Protection material: Q235A carbon steel, connection method: left and right side protection interferes with a special device (brush), so it is exempted. mm): 170 × 50, rear protection height above ground (mm): 450.

【Chassis technical parameters】

Chassis model

 DFL1250A13

Chassis name

 Truck chassis

Brand name

 Dongfeng

manufacturer

 Dongfeng Commercial Vehicle Co., Ltd.

Number of axes

 3

Number of tires

 10

Wheelbase (mm)

 4350 + 1350

Tire specifications

 11.00R20 18PR

Number of leaf springs

 8 / 9,8 / 10,9 / 10

Front track (mm)

 2040

Fuel type

 Diesel

Rear track (mm)

 1860/1860

Emission standard

 GB3847-2005, GB17691-2005 National V

engine model

Engine manufacturer

engine capacity

Engine power

 ISD245 50




 ISD270 50

 Dongfeng Cummins Engine Co., Ltd.




 Dongfeng Cummins Engine Co., Ltd.

 6700




 6700

 180




 198
Dongfeng tianlong 22m3 road washing sweeper truck detailed image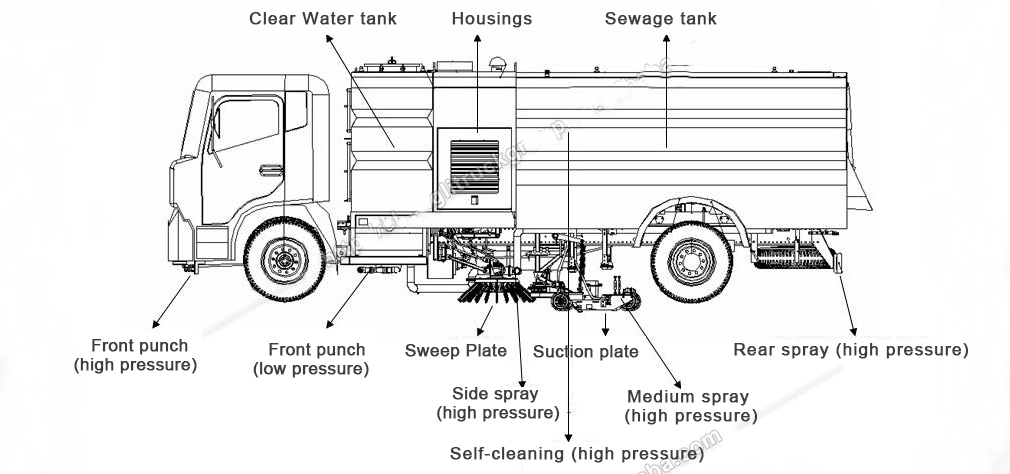 Applicable places for vacuum cleaners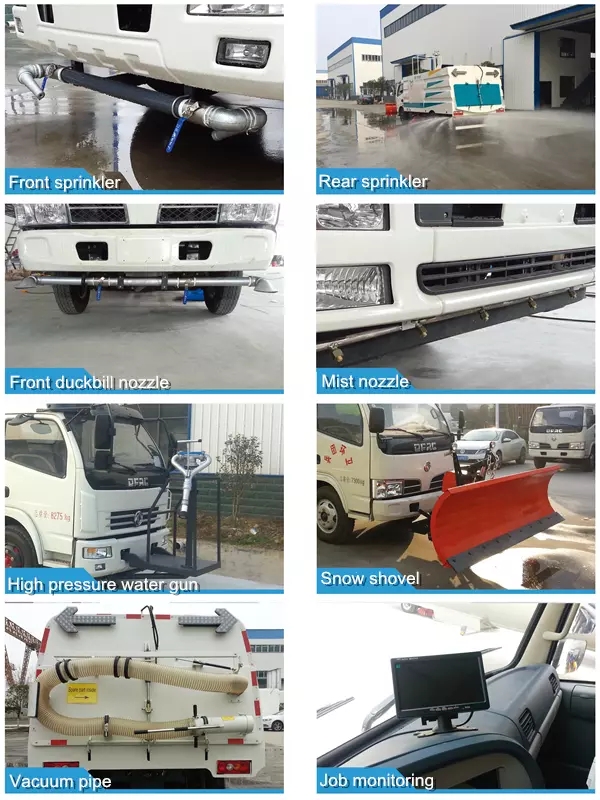 —- SGS, BV, COTECNA, CE certification.
—- Local engineer training support.


— Free parts for 12 months.
—- Supply of original parts.
—- DHL serves 7 days worldwide.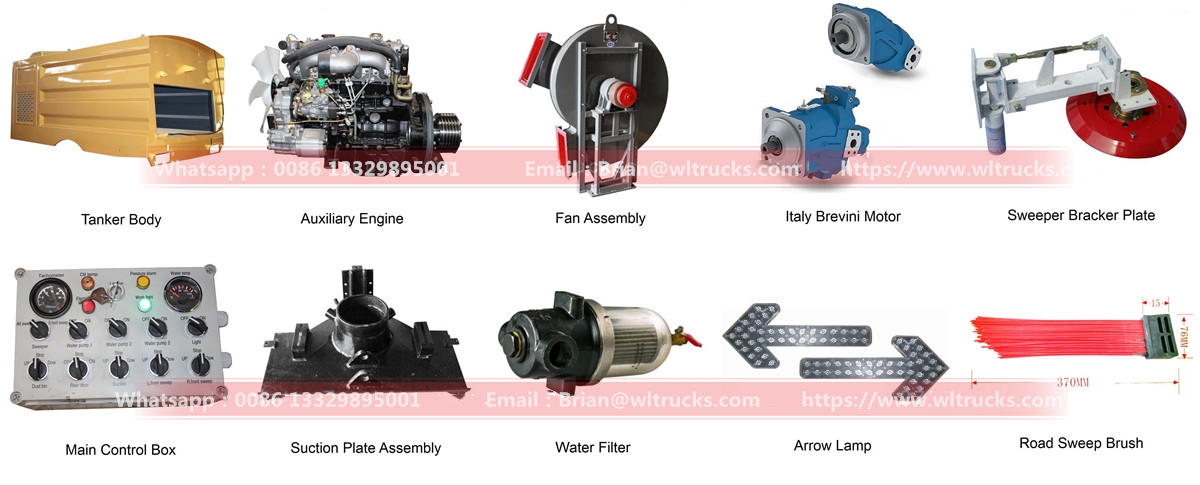 — 16 years of design and export experience.
—- 100% customized trucks.
—- Quick delivery guarantee.


—- Serving more than 80 countries and regions.
—- Professional guidance on import documents.
—- CO, FORM E, FORM P, pre-implantation inspection …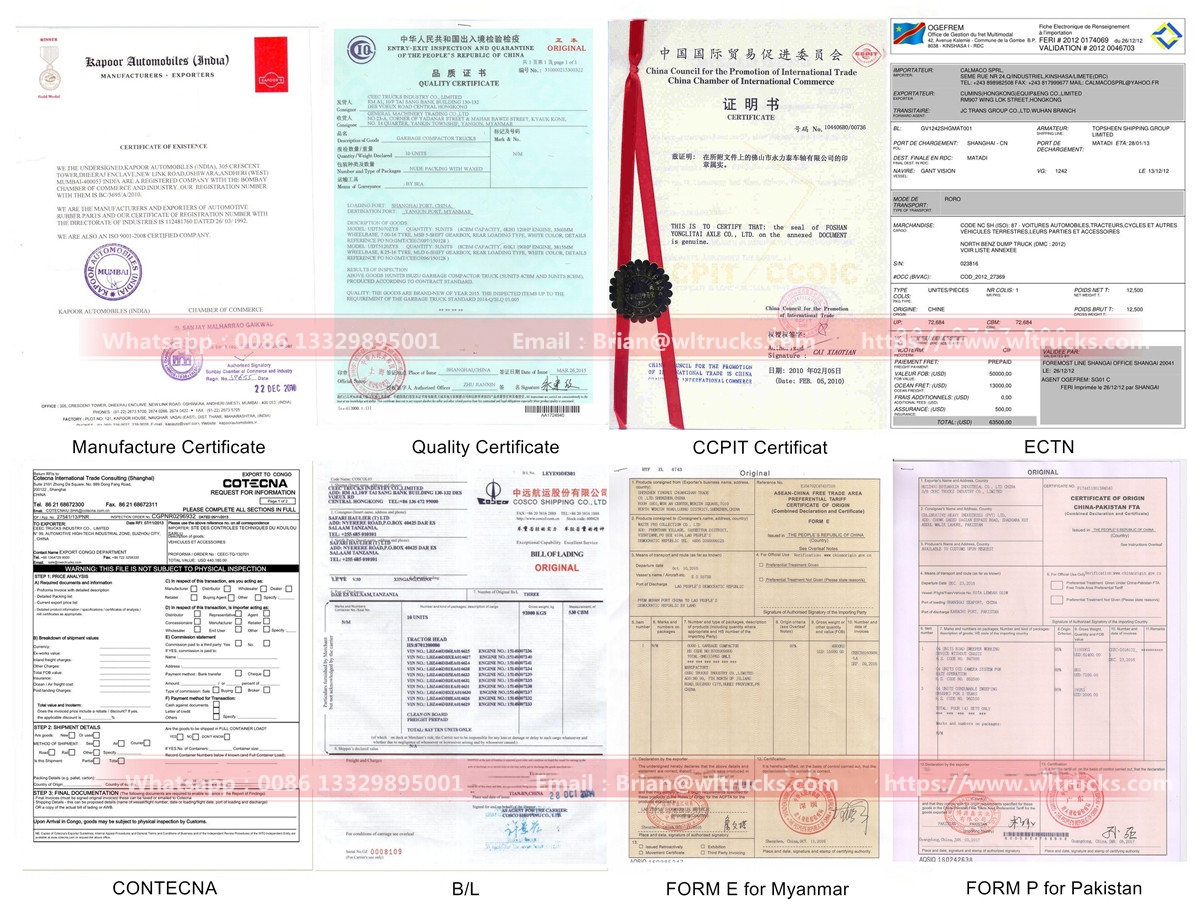 —- Maximize your shipping costs.
—- Professional guidance on import documents.
—- Safe, fast and timely


—- Fast shipping to all parts of the world.
—- The truck color and logo can be customized.