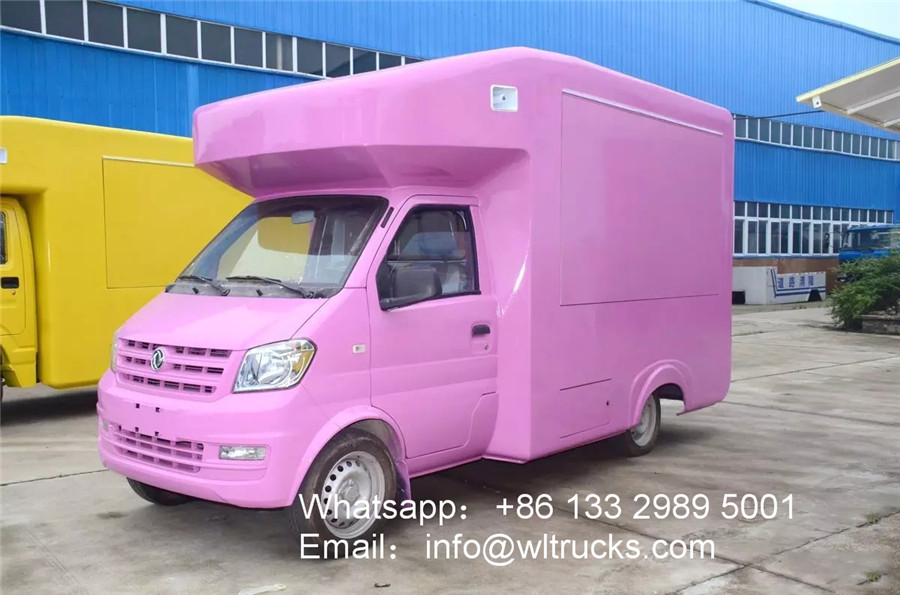 Dongfeng mini fast food truck 
Adopt Dongfeng xiaokang single-row cab, the whole vehicle size: 4600×1620×2550mm, cargo box size: 2600x1600x1720mm, equipped with Liuzhou Wuling 70hp gasoline engine.
products description:
---
We can customize various types of food trucks of 3 meters, 4 meters, 5 meters, 6 meters, 7 meters in size, mobile food trailers and so on.
The kitchen can be equipped with various cooking equipment, such as fryers, steamers, barbecue grills, hot dog machines, sinks, refrigerators, ice cream machines, sugar cane juicers, coke machines, coffee machines, generators, air conditioners, stainless steel operating tables , Stainless steel storage cabinets, etc.
Mobile food carts are used to sell fast food (ice cream, drinks, hot dogs, pizza, donuts, cookies, etc.) on the street.
---
main Technical Parameters
Production name
New Sale Truck Fast Food / Fast Food Catering Truck / Food Truck Fast Food Van In Kuwait UAE Saudi
Overall dimensions / Cabinet size(mm)

4600×1620×2550

/

2600x1600x1720

3490 / 3360
Chassis model / Brand
SC1035DC4 ( Changan )

Wheel base(mm)  / Number of axles

3300  /  2600
Number of tire / Tire specification
4 / 185R14LT 6PR/ 6
Emission standard
Euro IV / Euro V/Euro 3

5 forward gears and 1reverse

DAM13R ( Harbin Dongan Auto Motor Co.,Ltd )

Displacement (ml)/ Max power(Kw)

1299/73

Fuel Type
gasoline

Single row, Left steering wheel

Configuration Instructions :

1)The compartments is made of cold-rolled steel sheet or glass fiber reinforced plastic material , the compartments with heat insulation function , and the floor made of skidproof , waterproof and wear-resistant aluminum checkered plate .
2)The top of the compartments is closed and can not open , but the left and right side and the back can be expanded and there is vending bar on both left and right side.
3)The internal compartments is installed with LED vending floodlights or two columns spotlight (5pcs / column), top exhaust fan,megaphone, master switch, USB interface, large space locker .
4)The  outside of the compartments is installed two loudspeakers, 105A battery, 220V external power supply interface , 15m external power supply cord, telescopic truck pedal.
5)Different truck color  and skin stickers are optional.
Food cart Standard and installed equipment pictures:
---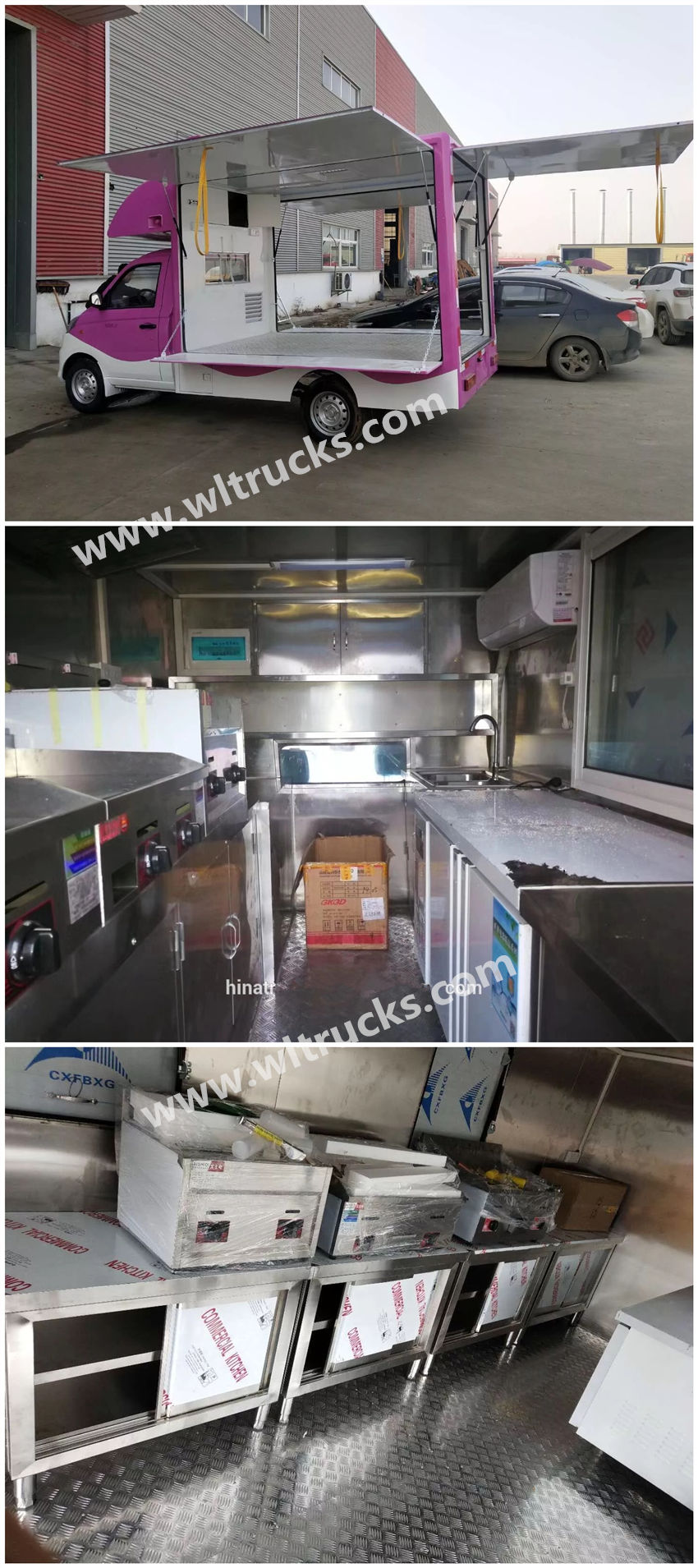 food trucks Optional equipment:
---