JAC 5000 liter vacuum sewage pump truck Specification:

JAC 5000 liter vacuum sewage pump truck Chassis configuration: Junling cab, original JAC 117 horsepower engine, 5-speed gearbox, 7.00R16 steel tire, air brake, with ABS, power steering.
JAC 5000 liter vacuum
sewage pump truck
Top configuration: 5 cubic meters of tank, equipped with Yifeng vacuum pump, hydraulic lifting of the tank, full opening of the tail cover, 1 tail gravity valve, 1 sewage suction pipe, 5 minutes full suction, 3 minutes draining.
Optional configuration: optional water ring vacuum pump.
---
Vehicle Description
Overall dimensions
6000*2100*2600mm
GVW
7300kg
Mass in working order
4000kg
Chassis brand
JAC
Traction type
4*2
Tanker Description
Tanker
Capacity
5cbm
Material
5mm thickness, high quality carbon steel
Structure
Welding, vacuum tank, Cylindrical
Pump
Type
Vacuum pump
Flux
45(L/S)
Rating speed
500~800(r/min)
Shaft power
4(kw)
Features
Low speed, low fuel consumption, low noise, high vacuum, high efficiency
Manufacture
Hangzhou WEILONG Pump Co., Ltd.
Pipe
Suction and discharge pipe
Special function
Suction time ≤ 5min,
Effective suction range ≥ 8,
Max vacuum degree ≤ 15 Kpa,
dump angle ≥ 45
Standard configuration
Equipped with Inspect window,discharge valve,cleaning  apparatus,5 meter long suction pipe,oil-water separators,  overflow valve,etc.
Cylinder vacuum tank can be lifted hydraulically to
40-45 degree. Rear door can be opened and closed hydraulically.
Optional configuration
Tanker material: stainless steel.
Vacuum pump : Italy or Spain vacuum pumps.
Anti-rust coating inside tank
JAC 5000 liter vacuum sewage pump truck Working parameter
---
Suction speed
Fill up in 10 minutes
Tank material
Carbon steel Q345, stainless steel 304
Blowdown speed
Finished in a single 8 minutes
Medium and small tank thickness
5 mm tank, 6 mm head, 4 mm partition
Suction horizontal distance
Up to 80 meters
Thickness of large tank
Tank body 6-8 mm, head 8 mm, partition 5 mm
Vertical depth of suction
Up to 9 meters
Sewage suction pump
Small Veyron single pump, large Veyron double pump
Operation method
Manual + pneumatic + hydraulic
Leak-proof treatment
Rubber strip + hydraulic lock + manual lock
Operating position
Cab + car side
Tailgate form
The tailgate is fully open, the tail is fully open
Blowdown method
Hydraulic lift dumping + air blowdown
Other standard
Sight liquid window, hydraulic gauge, 8 meter suction pipe, tail gravity valve, anti-overflow valve, negative pressure meter.
Optional configuration
Liquid full alarm self-stop, water ring vacuum pump, anti-corrosion treatment in the tank, solid-liquid separation filter cartridge + hydraulic auger, Honda sprinkler pump + sprinkler
JAC 5000 liter vacuum sewage pump truck Working parameter New craft
---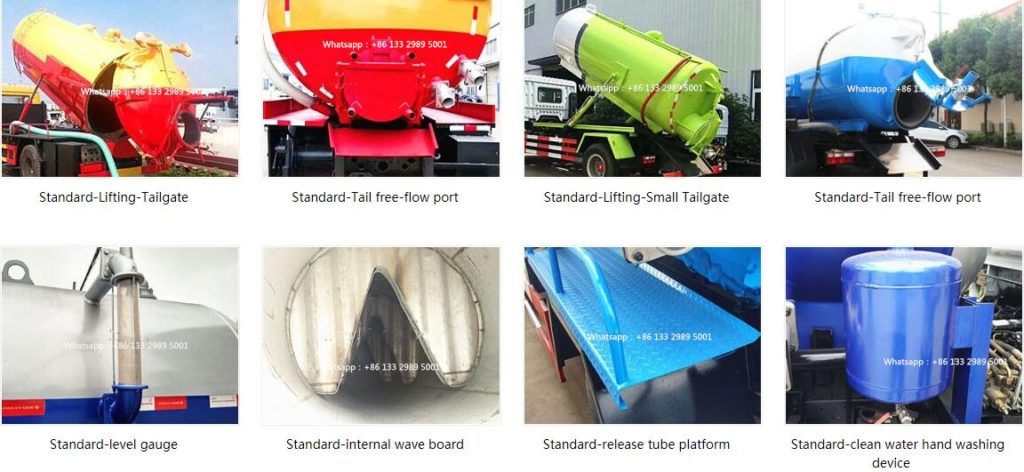 JAC 5000 liter vacuum sewage pump truck Optional configuration
---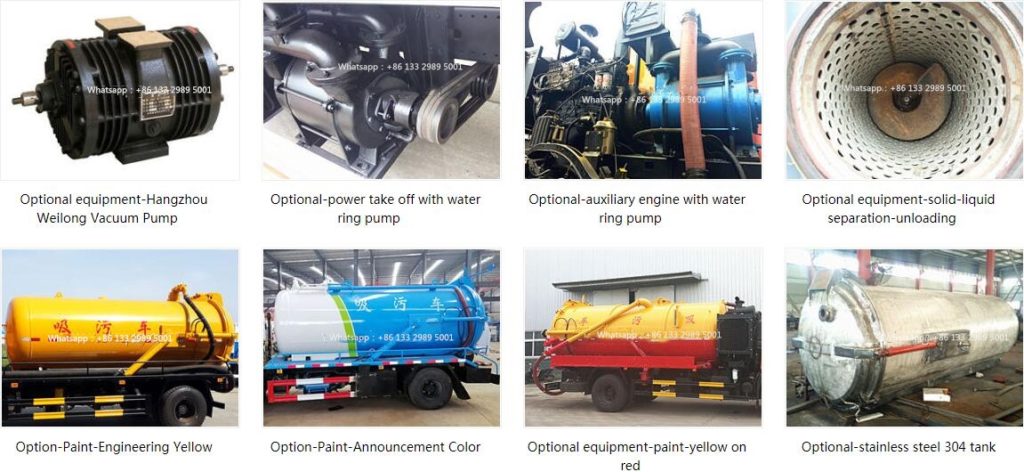 JAC 5000 liter vacuum sewage pump truck Detailed image
---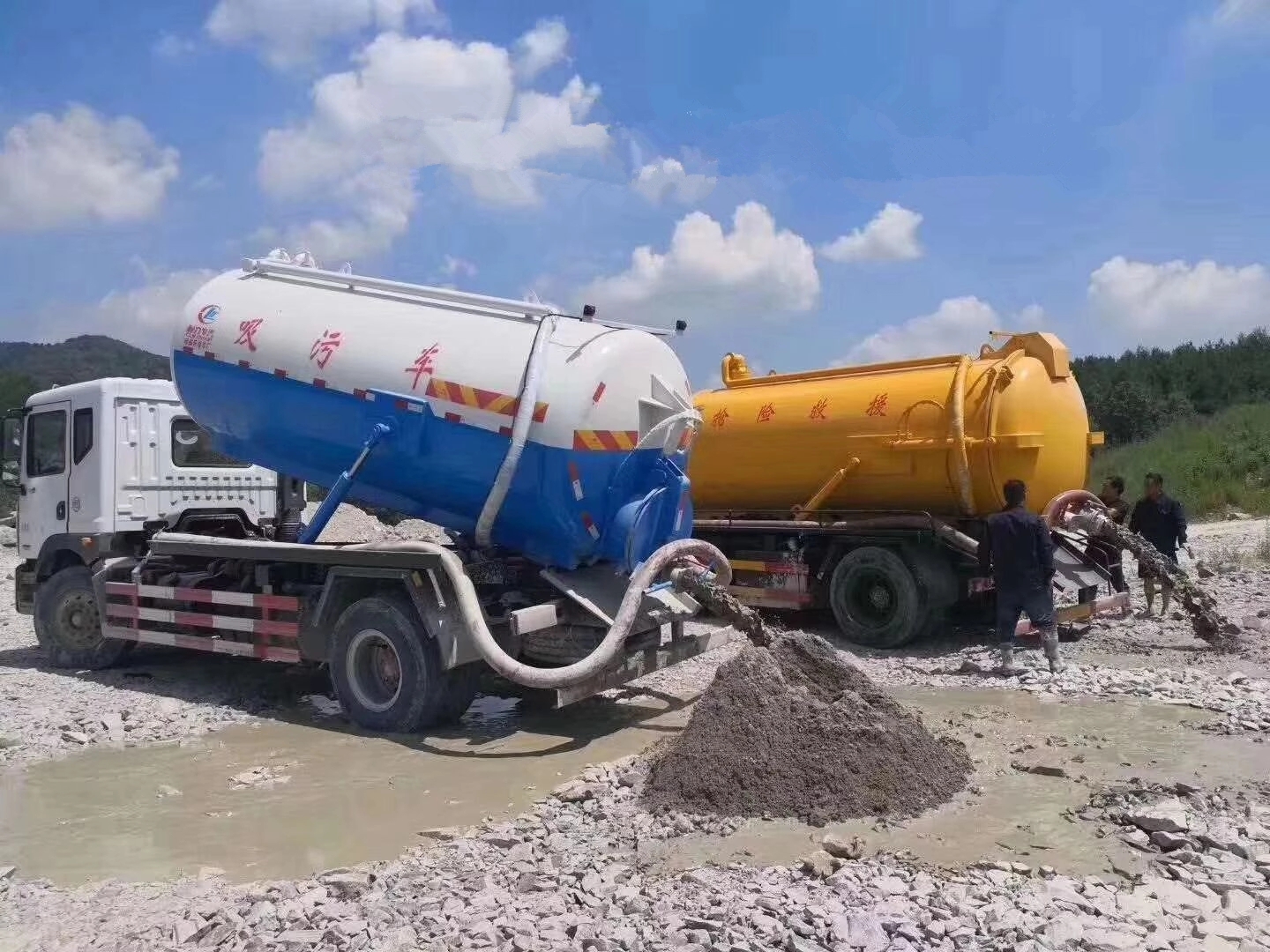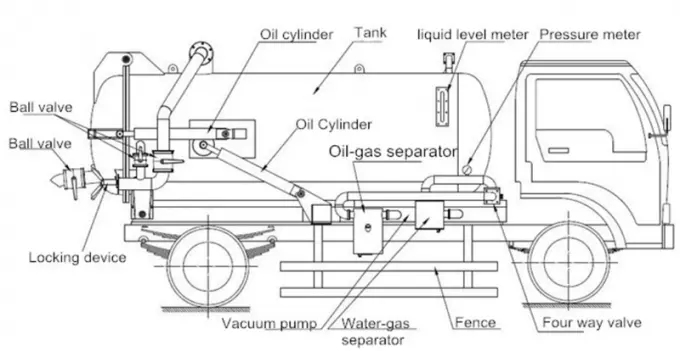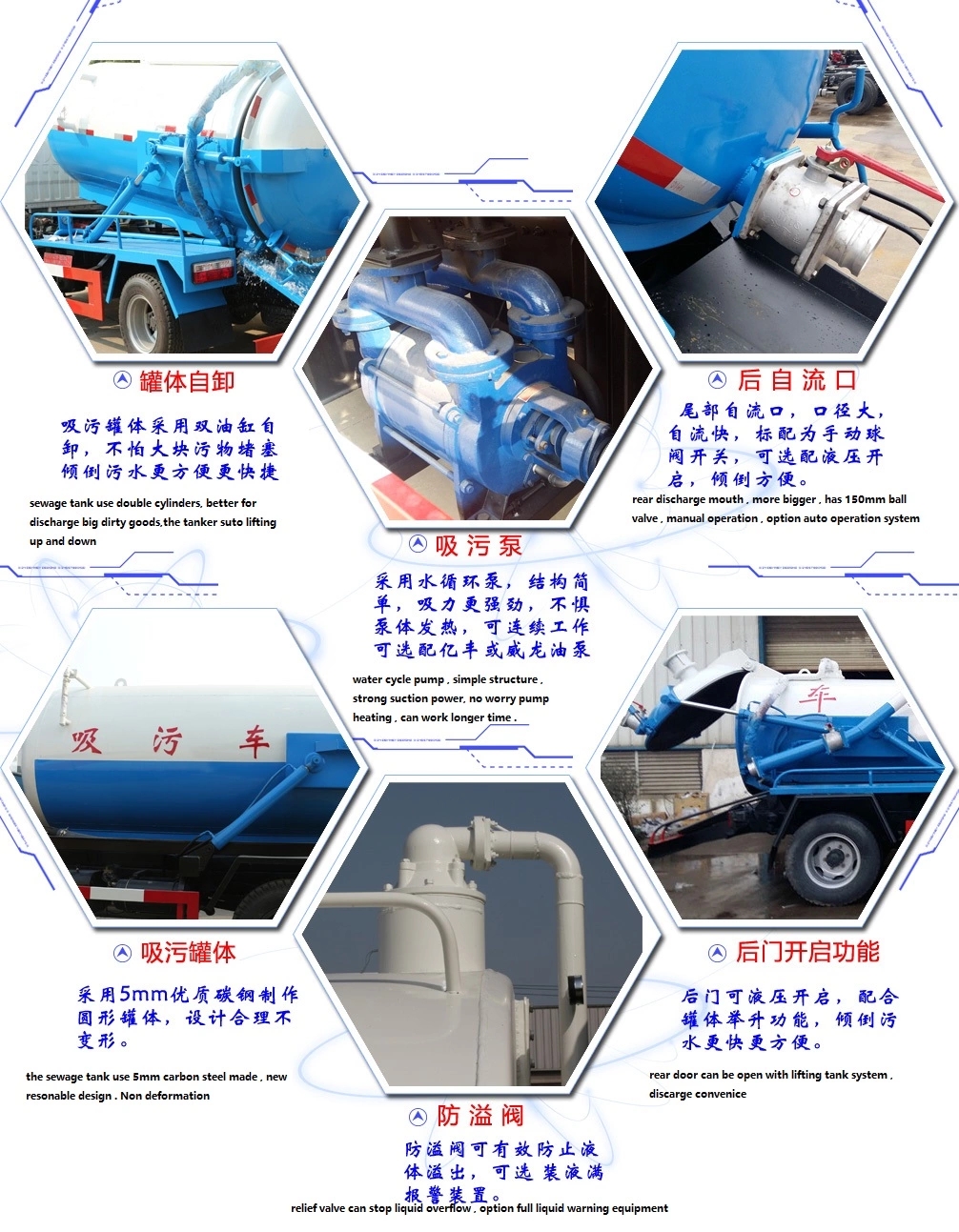 —- SGS, BV, COTECNA, CE certification.
—- Local engineer training support.


— Free parts for 12 months.
—- Supply of original parts.
—- DHL serves 7 days worldwide.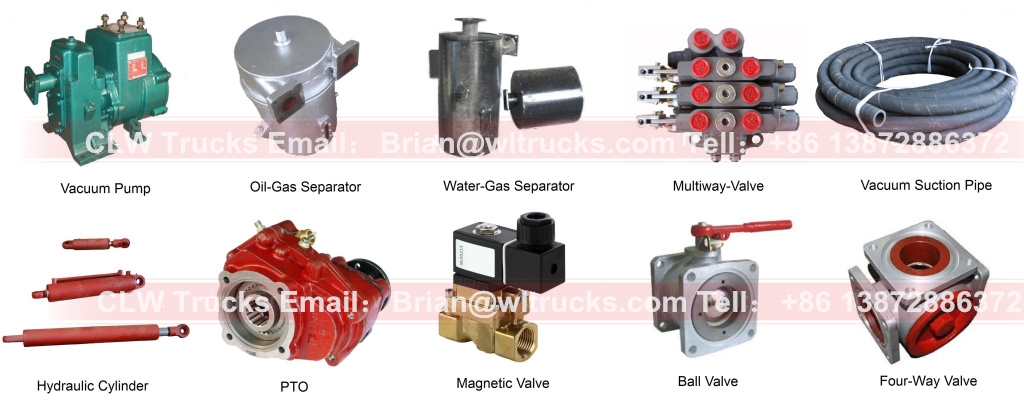 — 16 years of design and export experience.
—- 100% customized trucks.
—- Quick delivery guarantee.


—- Serving more than 80 countries and regions.
—- Professional guidance on import documents.
—- CO, FORM E, FORM P, pre-implantation inspection …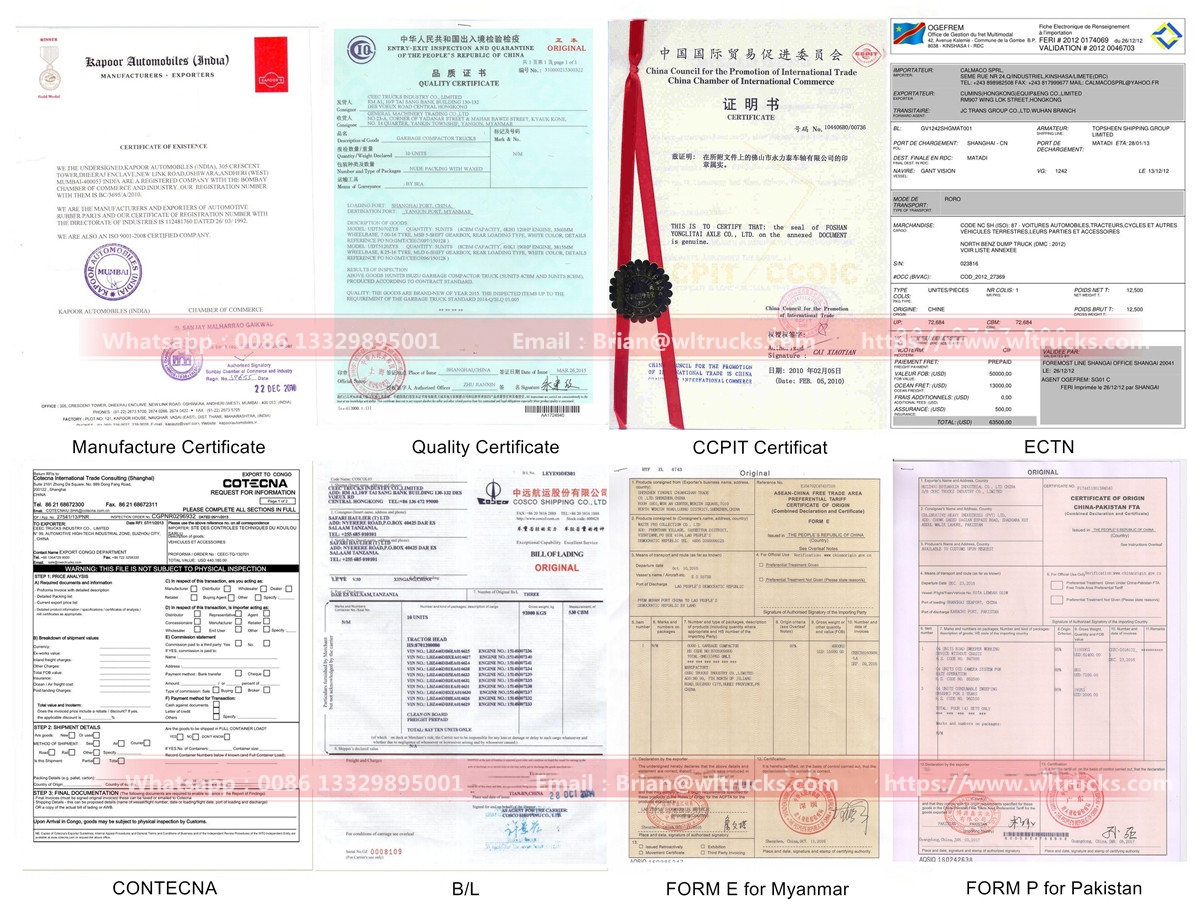 —- Maximize your shipping costs.
—- Professional guidance on import documents.
—- Safe, fast and timely


—- Fast shipping to all parts of the world.
—- The truck color and logo can be customized.