ISUZU 8000 liter vacuum sewage suction truck Specification:

      ISUZU 8000 liter vacuum sewage suction truck is cylindrical in shape, using WISCO 6mm thick high-quality carbon steel plate, with a suction window in the front of the tank, hand washing device, lifting device, 5 meters of suction pipe, and more Various colors are selected, and the rest are made according to the standard configuration in the factory.
      The truck is equipped with a high-power vacuum suction pump and a high-quality hydraulic system. The tank head is die-casted at one time, the tank can be opened back, and the double top is self-unloading. The dirt in the tank can be directly dumped through the back cover, which has the characteristics of high vacuum (larger suction power than the suction truck), large tonnage, high efficiency and wider use.
      ISUZU 8000 liter
vacuum sewage suction truck
 (vertical suction: ≥8 m, working pressure: 8500Pa, theoretical pumping speed: 120L / S, shaft power: ≤13kw, inlet and exhaust caliber: 50mm, pumping time for full tank: <5 min, time to drain the tank: <4min.
Optional configuration: hand washing device, liquid level sight tube, rear window, hydraulic alarm device, sprinkler function, high pressure cleaning function.
---
Japanese sewage truck 5m3 sewage suction truck

1.isuzu 5-6cbm sewage suction truck
2.Volume:5-6cbm
3.Engine:120hp
4.we can do it according to your orders

Suction sewage truck, also called vacuum sewage, sewage pollution models, is to collect, clean up the transport, sewage sludge,

and avoid the secondary pollution of sanitation vehicles, new car pollution can be self-priming since the row, working speed,

large capacity, transportation is convenient, applicable to collect feces, mud, oil and other liquid material transport. Pollution

car adopts the advanced technology of pollution vacuum pump, the suction, suction cjay, especially suitable for the drain suction

of warp, the loading and unloading, especially can suck a drain mud, mud, stones, bricks and other large objects.
ISUZU 8000 liter vacuum sewage suction truck Working parameter
---
Suction speed
Fill up in 10 minutes
Tank material
Carbon steel Q345, stainless steel 304
Blowdown speed
Finished in a single 8 minutes
Medium and small tank thickness
5 mm tank, 6 mm head, 4 mm partition
Suction horizontal distance
Up to 80 meters
Thickness of large tank
Tank body 6-8 mm, head 8 mm, partition 5 mm
Vertical depth of suction
Up to 9 meters
Sewage suction pump
Small Veyron single pump, large Veyron double pump
Operation method
Manual + pneumatic + hydraulic
Leak-proof treatment
Rubber strip + hydraulic lock + manual lock
Operating position
Cab + car side
Tailgate form
The tailgate is fully open, the tail is fully open
Blowdown method
Hydraulic lift dumping + air blowdown
Other standard
Sight liquid window, hydraulic gauge, 8 meter suction pipe, tail gravity valve, anti-overflow valve, negative pressure meter.
Optional configuration
Liquid full alarm self-stop, water ring vacuum pump, anti-corrosion treatment in the tank, solid-liquid separation filter cartridge + hydraulic auger, Honda sprinkler pump + sprinkler
ISUZU 8000 liter vacuum sewage suction truck Working parameter New craft
---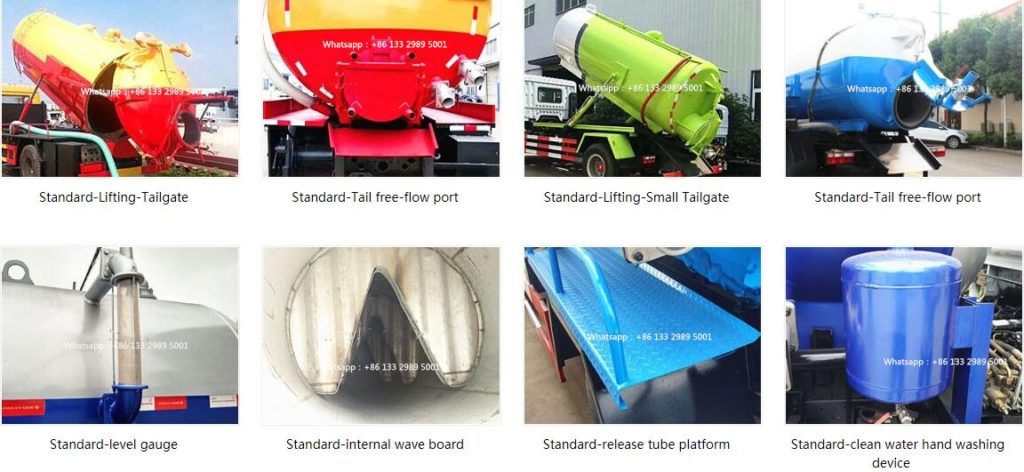 ISUZU 5000 liter vacuum septic tank truck Optional configuration
---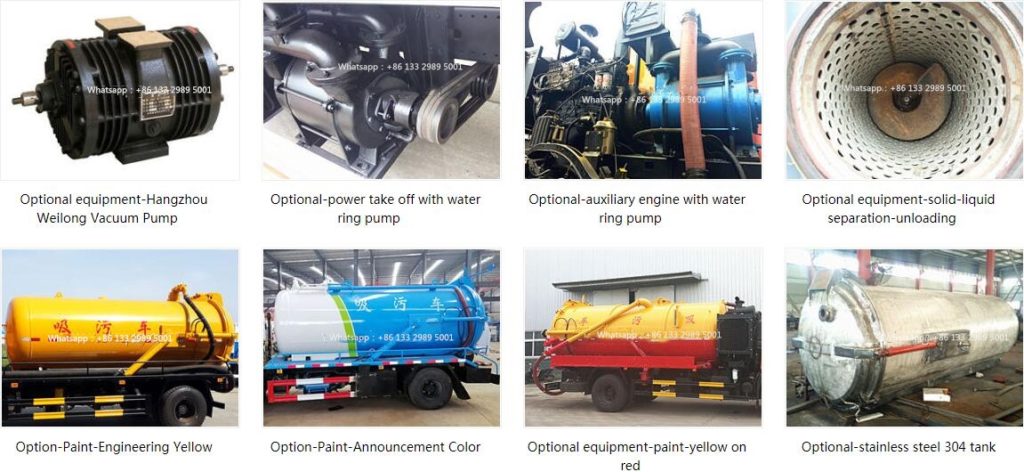 ISUZU 5000 liter vacuum septic tank truck Detailed image
---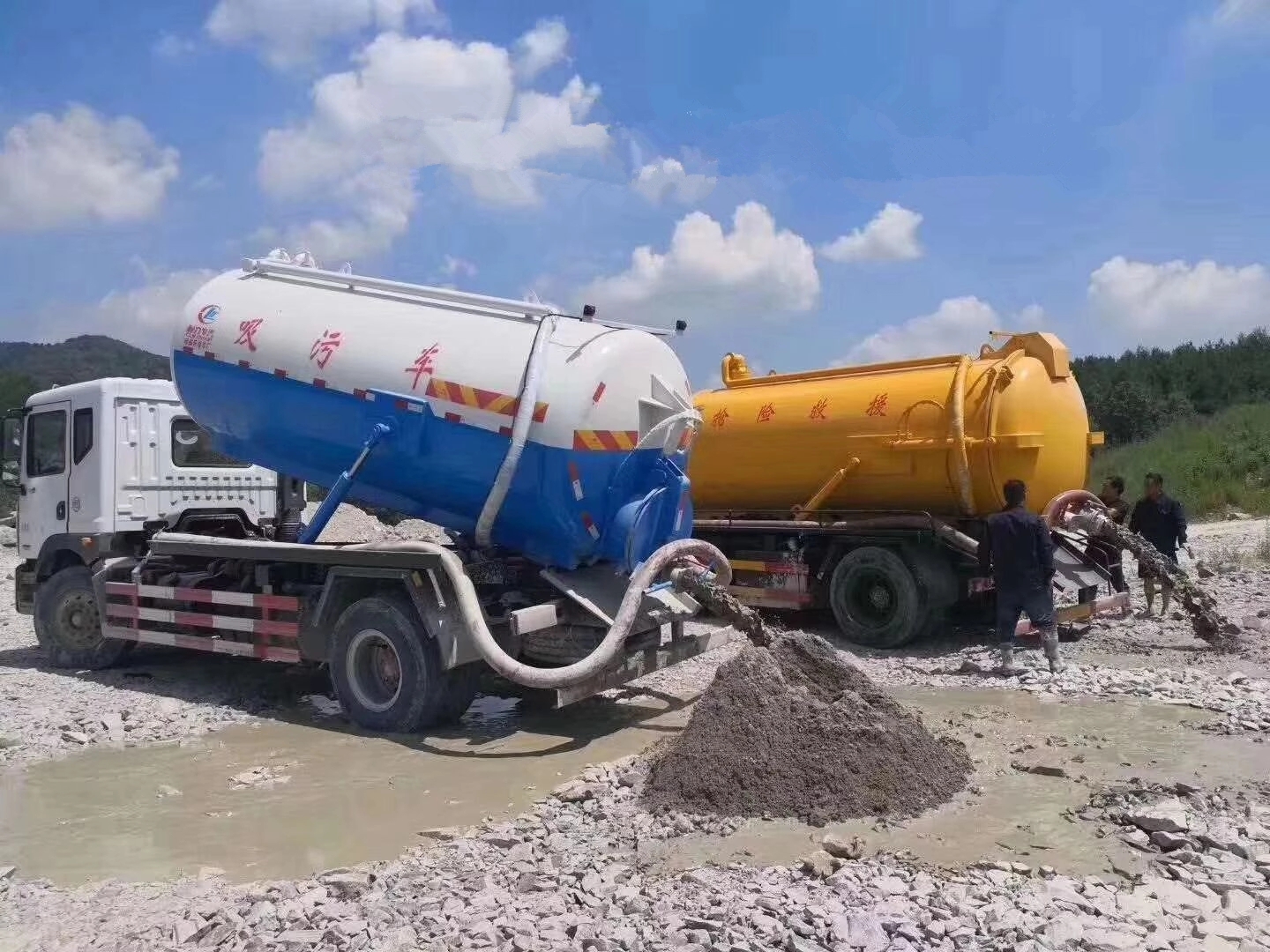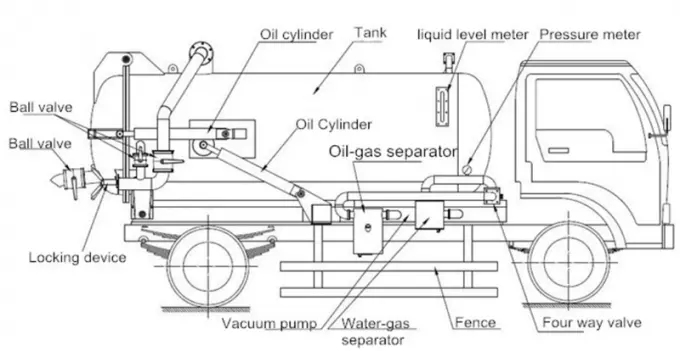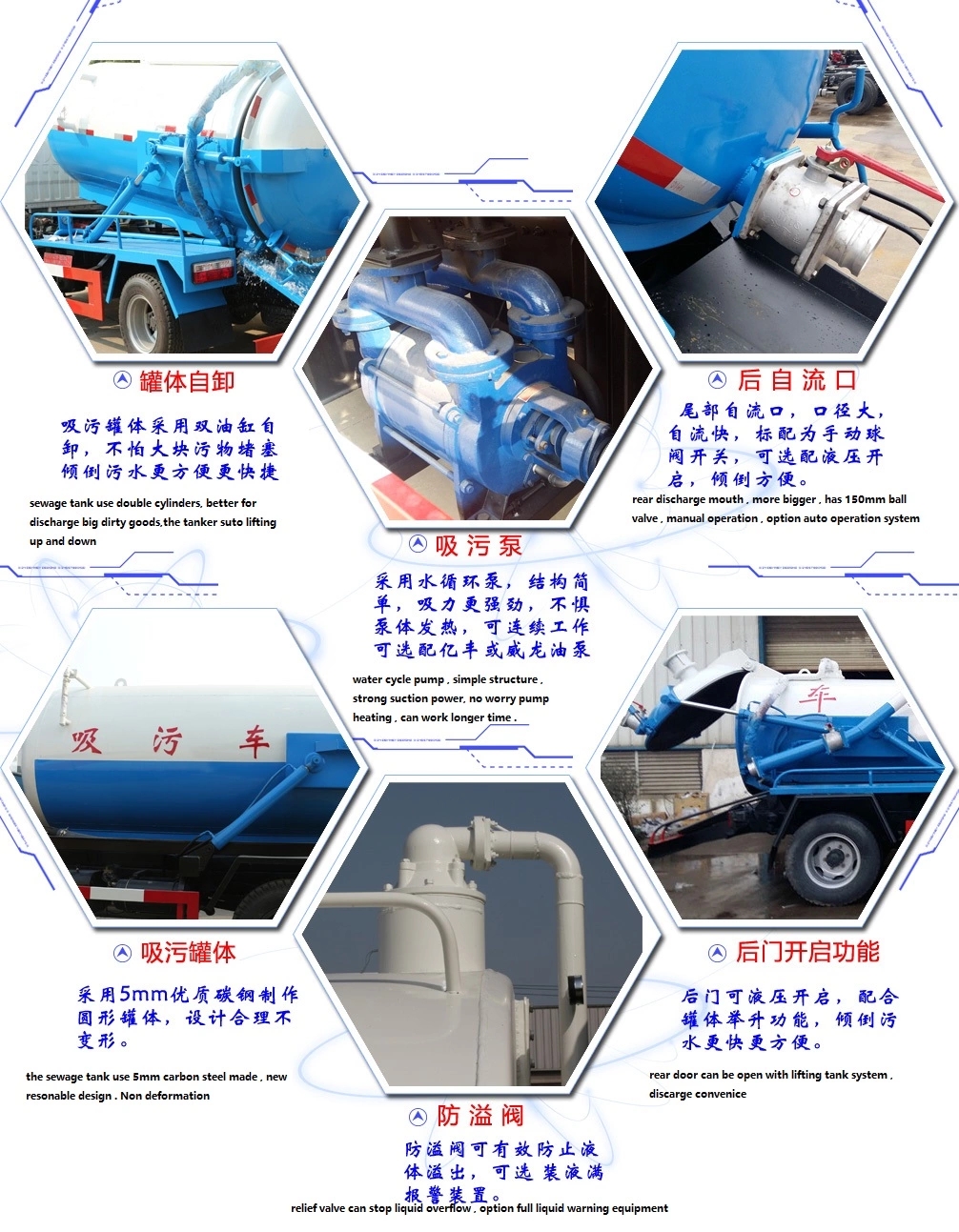 —- SGS, BV, COTECNA, CE certification.
—- Local engineer training support.


— Free parts for 12 months.
—- Supply of original parts.
—- DHL serves 7 days worldwide.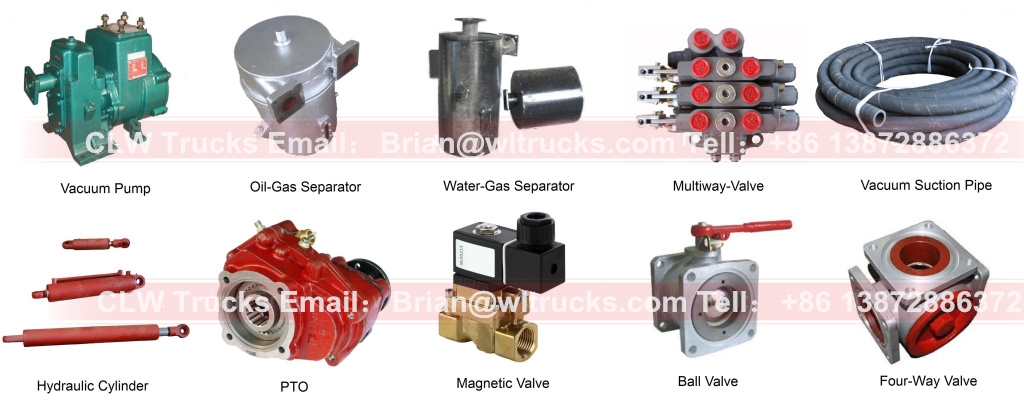 — 16 years of design and export experience.
—- 100% customized trucks.
—- Quick delivery guarantee.


—- Serving more than 80 countries and regions.
—- Professional guidance on import documents.
—- CO, FORM E, FORM P, pre-implantation inspection …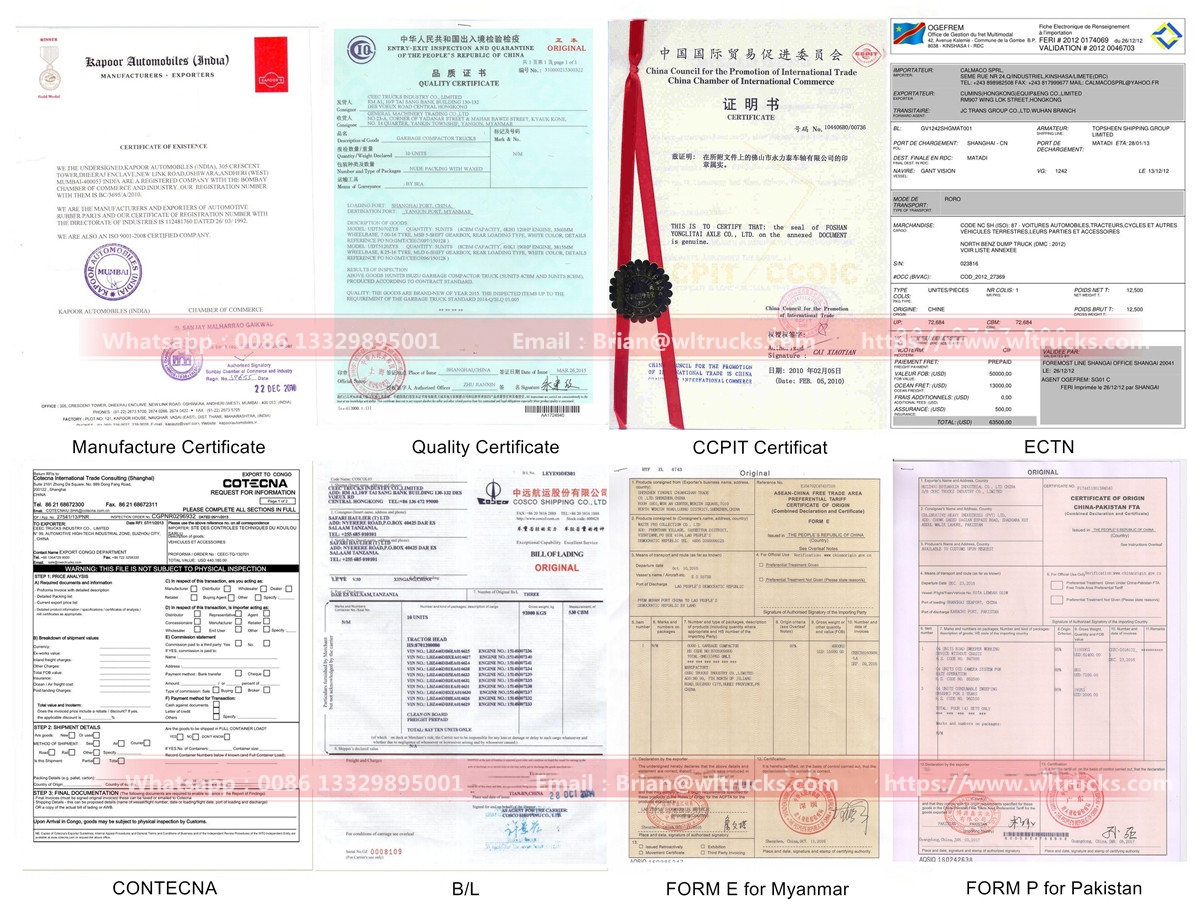 —- Maximize your shipping costs.
—- Professional guidance on import documents.
—- Safe, fast and timely


—- Fast shipping to all parts of the world.
—- The truck color and logo can be customized.