DongFeng 9m3 road washing truck use Chaochai 120‬‬hp, wheelbase 3800mm, ‭‮largest ‬‬Working width‭‮2.3‬‬m, front of the vehicle with forward thrust, ‭‮tail ‬‬After spraying. 18M‭‮High pressure‬‬Car wash reel. 4 suction nozzle wheels with high degree‬‬‬adjustable. Stainless steel‭‮bin garbage‬‬Volume 5 m³, ‭‮water cleaning‬‬Box Volume 4 m³.
DongFeng 9m3 road washing truck is modified with Dongfeng Class II chassis, ‭‮installed with ‬‬ auxiliary engine, fan, ‭‮ water cleaning ‬‬ bin, garbage bin, ‭‮ right left ‬‬ standing sweep, sweeping dust reduction system, ‭‮Right and left‬‬High pressure side spray height, ‭‮disc suction‬‬built-in ‭‮pressure high‬‬main boom, pneumatic system, ‭‮pressure liquid‬‬system, dedicated ‭‮installation‬‬electric control‭‮ Department ‬‬ and subframe etc. ‭‮installation modification ‬‬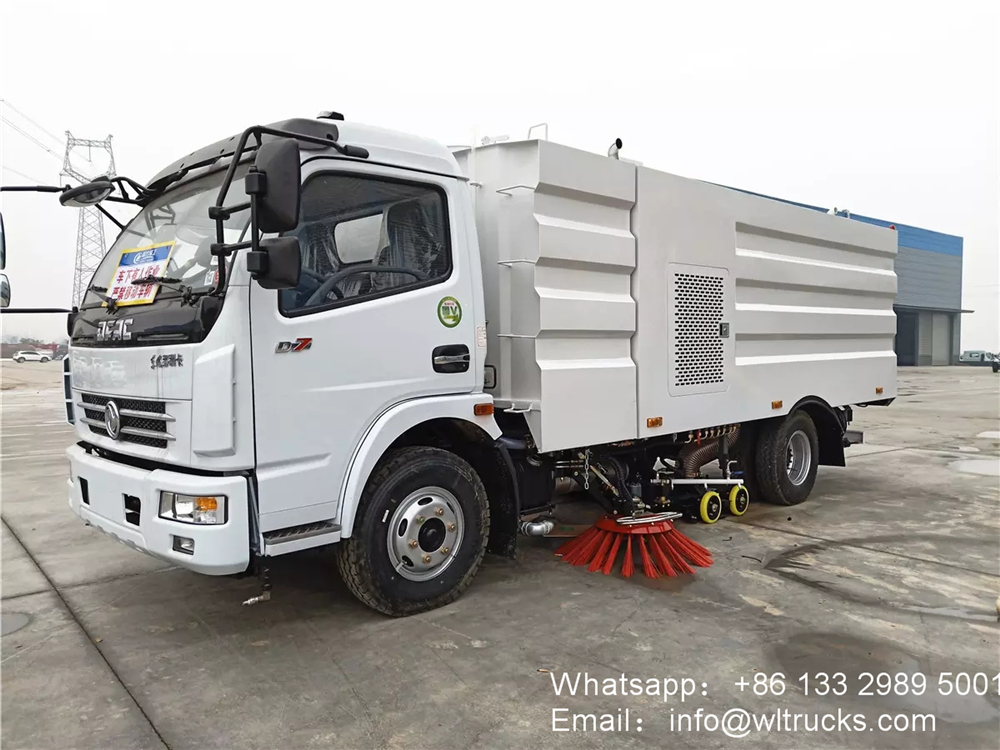 DongFeng 9m3 road washing truck Chassis configuration: Dongfeng D7 Dali card chassis, single-row white front turnable cab, 3800mm wheelbase, optional diesel engine 156 horsepower, Yuchai 130 horsepower China V diesel engine, Wanliyang 6-speed gearbox, 7.50 steel tires , Air brake, direction assistance, with original ABS, air conditioning.
DongFeng 9m3 road washing truck Bodywork configuration: 4 cubic stainless steel water tank, 4 cubic stainless steel waste bin, center 2 sweep plate, suction nozzle, Sanyo motor, high pressure water pump imported from Germany (front flush, side spray, middle spray, rear spray, side flush car water gun, garbage Tank self-cleaning device), universal high-pressure roadside cleaning, low-pressure pump forward flushing, stainless steel water tank, garbage bin; stainless steel high-pressure pipeline, Schneider control switch, American sensor, tail LED arrow lamp, motor oil, garbage bin, water tank Overflow or low water level alarm device; monitor in cab in reverse and washing state, 18m high-pressure washing reel, maximum washing width 3.5m; high-pressure washing height ≥ 21m.
Vehicle technical parameters
Vehicle name :
DongFeng 9m3 road washing truck
Announcement batch :
302
Vehicle model :
CLW5110TXSD5
Catalog number :
( 17 ) 74
Total quality
11450 (Kg)
Volume :
8m 3
Rated contained mass
4850 (Kg)
Curb quality
7045 (Kg)
Dimensions
7000 × 2200 × 2700 (mm)
Cargo compartment size
×× (mm)
Rated passenger
( Person )
Total mass of quasi-trailer
(kg)
Cab :
Front passengers :
3 ( person )
Anti-lock brake system :
Have
Load utilization factor
Approach angle / departure angle :
21 / 11,21 / 12 ( ° )
Front suspension / rear suspension :
1130 / 2070,1150 / 2050 (mm)
Number of axes :
2
Wheelbase :
3800 (mm)
Axle load :
4360/7090
Maximum speed :
103 (km / h)
other
Protective Material : Q235A carbon steel , connections : left and right side guard exemption , the lower portion of the rear fender and the sub-beam welded connection , rear underrun protection dimensions : 50 × 100 (mm), height from the ground 400mm .
Chassis technical parameters
Chassis model
EQ1110SJ8BDC
Chassis enterprise :
Dongfeng Motor Co., Ltd.
Number of tires
6
Number of springs :
8/10 + 7
Tire specifications :
8.25R20 14PR
Transmission type :
Front track :
1745
Rear track :
1620
Chassis emission standards :
GB17691-2005 National V , GB3847-2005
Fuel type :
Diesel
Fuel consumption :
engine model
Engine manufacturer
Displacement (ml)
Power (kw)
CY4SK251
YC4S150-50
Dongfeng Chaoyang Chaochai Power Co., Ltd.
Guangxi Yuchai Machinery Co., Ltd.
3856
3767
115
110
DongFeng 9m3 road washing truck detailed image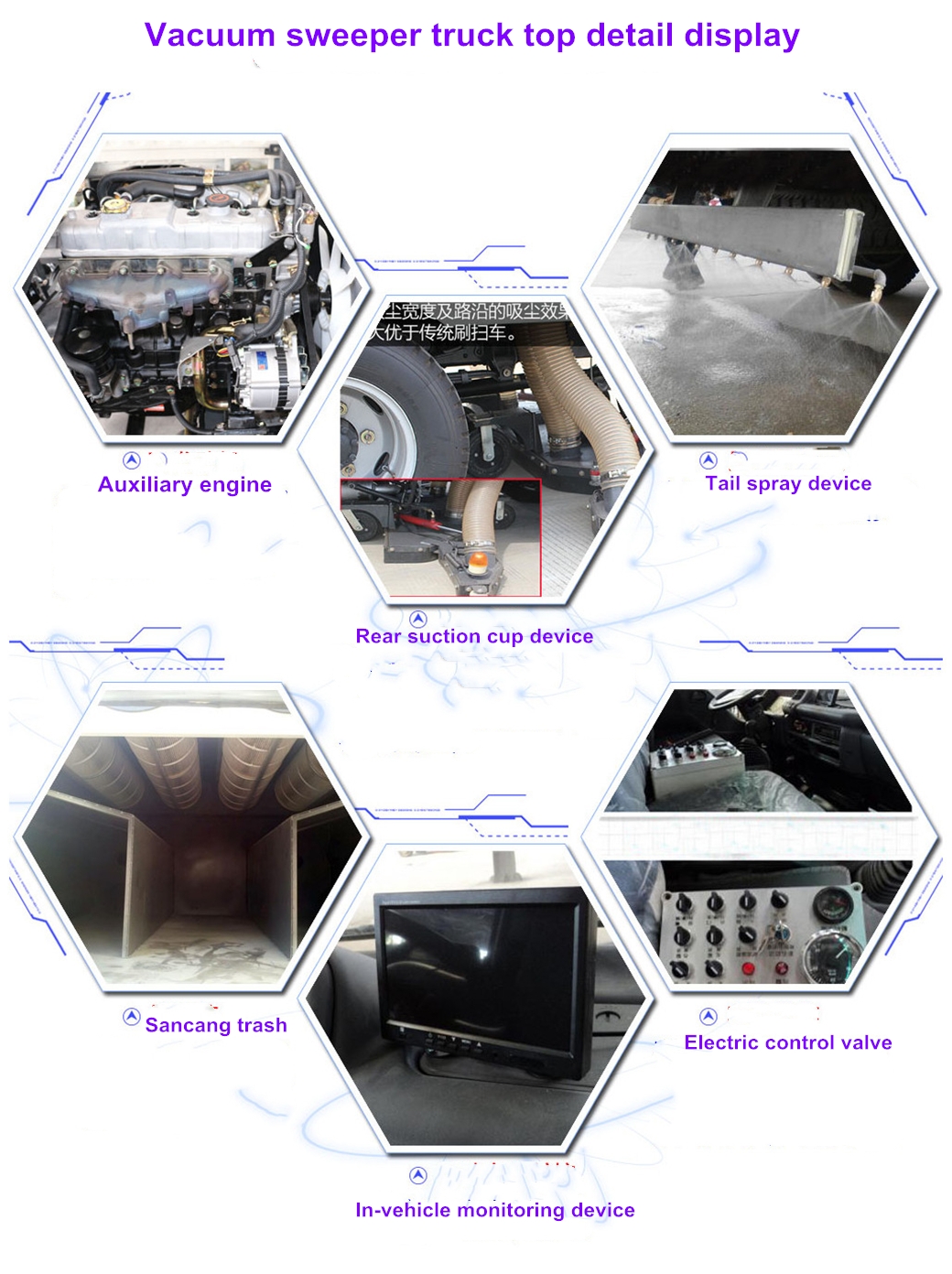 Applicable places for vacuum cleaners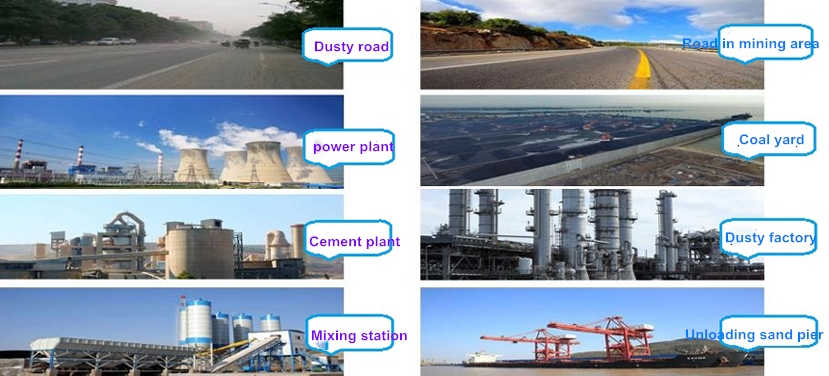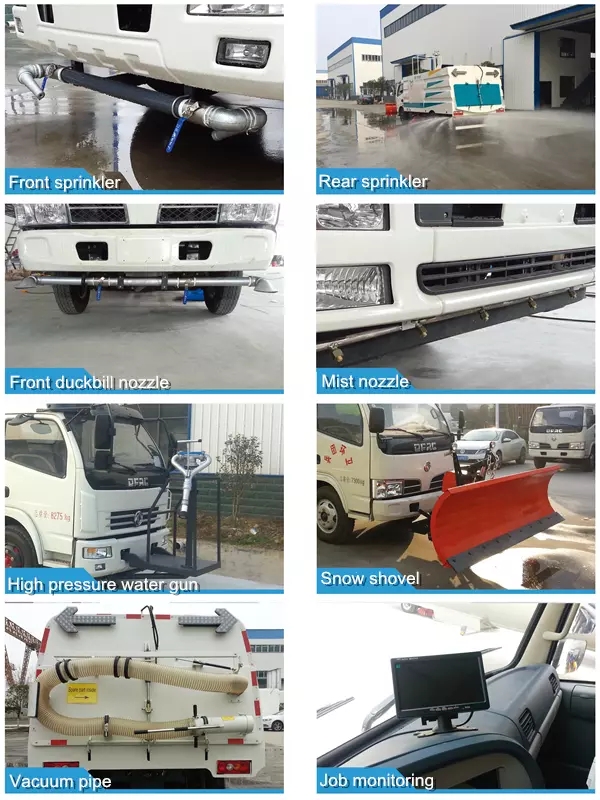 —- SGS, BV, COTECNA, CE certification.
—- Local engineer training support.


— Free parts for 12 months.
—- Supply of original parts.
—- DHL serves 7 days worldwide.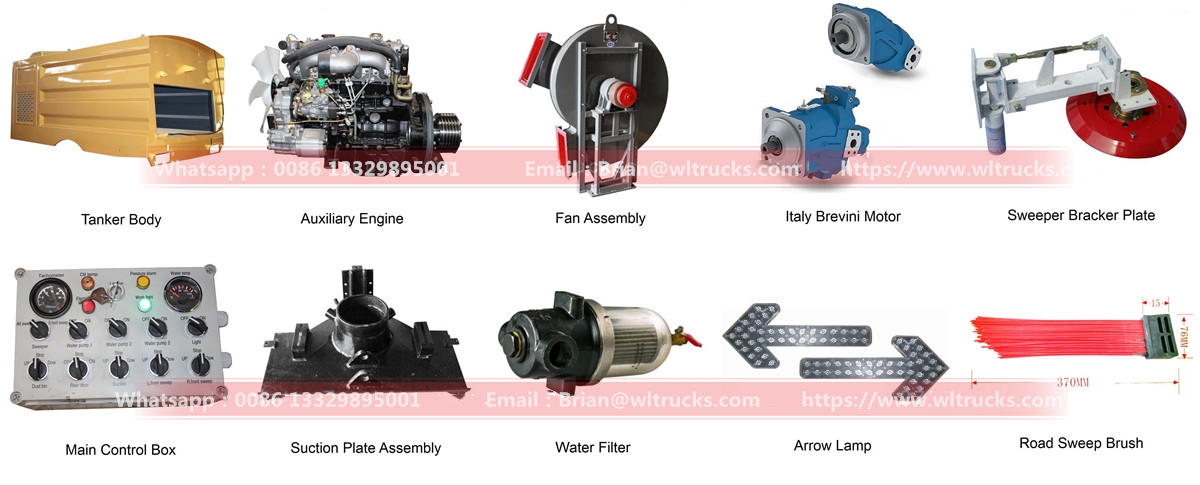 — 16 years of design and export experience.
—- 100% customized trucks.
—- Quick delivery guarantee.


—- Serving more than 80 countries and regions.
—- Professional guidance on import documents.
—- CO, FORM E, FORM P, pre-implantation inspection …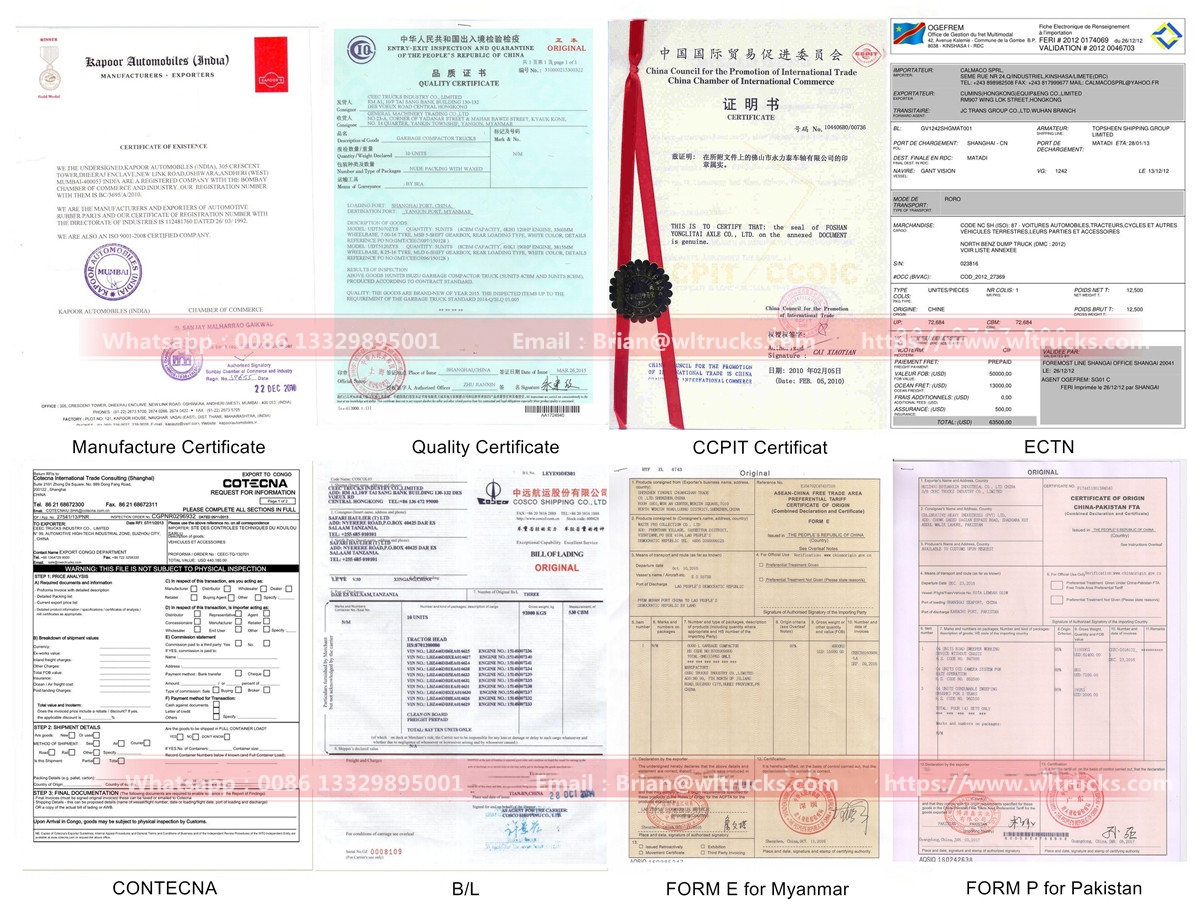 —- Maximize your shipping costs.
—- Professional guidance on import documents.
—- Safe, fast and timely


—- Fast shipping to all parts of the world.
—- The truck color and logo can be customized.