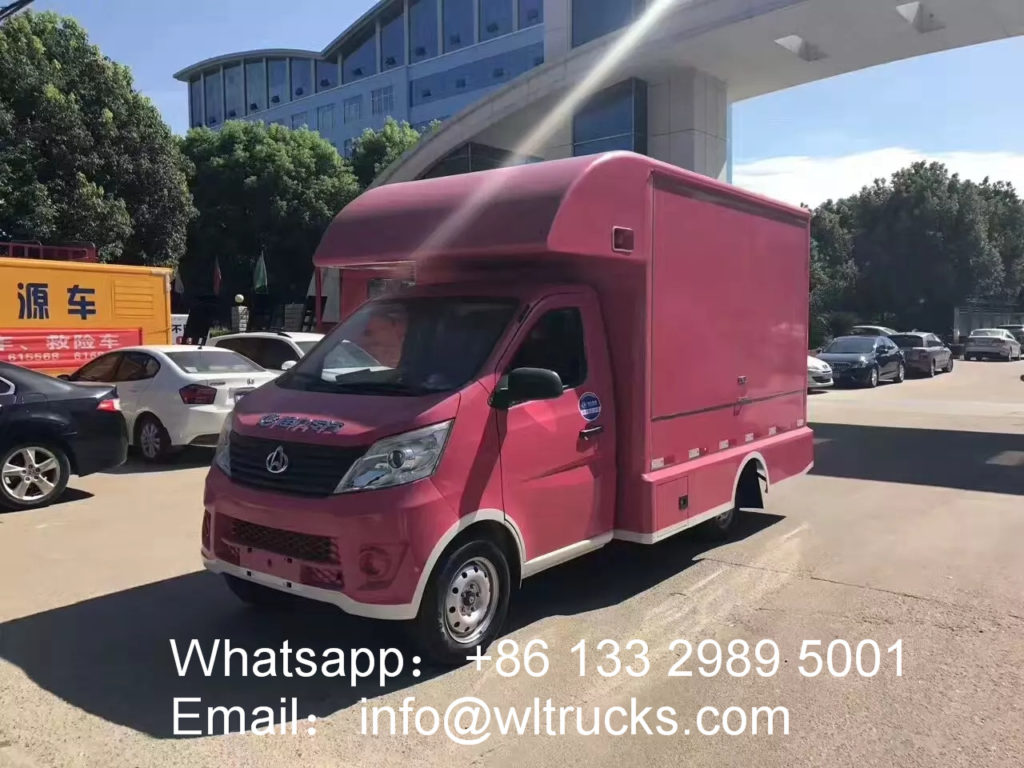 Changan mini street mobile fast food delivery car 
Adopt Changan single-row cab, the whole vehicle size:4850×1920×2590m
m, cargo box size: 2850x1750x1780mm, equipped with Changan 98hp gasoline engine.
products description:
---
We can customize various types of food trucks of 3 meters, 4 meters, 5 meters, 6 meters, 7 meters in size, mobile food trailers and so on.
The kitchen can be equipped with various cooking equipment, such as fryers, steamers, barbecue grills, hot dog machines, sinks, refrigerators, ice cream machines, sugar cane juicers, coke machines, coffee machines, generators, air conditioners, stainless steel operating tables , Stainless steel storage cabinets, etc.
Mobile food carts are used to sell fast food (ice cream, drinks, hot dogs, pizza, donuts, cookies, etc.) on the street.
Changan mini street mobile fast food car
Specification:
---
Vehicle Type

Changan mini ice cream food truck

Drive form

4×2

Dimensions (mm)

4850×1920×2590

Cargo size (mm)

2850x1750x1780

Total mass (kg)

2150

Rated mass (kg)

280

Curing quality (kg)

1740

Maximum speed (km/h)

110

Fuel type

Petrochemical

Emission Standards

Country five

Wheelbase (m)

2.9

Tire specifications

175/70R14LT

Chassis brand / model

Changan/SC1027DAC5

Engine brand / model

Changan / JL473Q

Power (kW/ps)

72/98

Displacement (mL)

1243
Top loading configuration parameters

The standard configuration

The floor is made of anti-corrosion, non-slip aluminum plate, LED lighting, with a 105A battery to supply lighting for the compartment. There is a socket in the left and right front of the car. There are 1 megaphone and 2 tweeters The car body can be unfolded on three sides, and the two sides are turned over with a shelf bar. It is equipped with an external power supply interface for the middle of electricity.

Optional configuration

The color of the whole vehicle is optional; the 220V power supply engine can be installed in the car to generate electricity; the battery and inverter can be installed to supply electric appliances; the freezer, cold drink machine, vending machine, cookware, etc. Optional side-to-side door/back door with different structure on the left and right sides; optional LED screen, overhead air conditioner, shroud, light box advertisement.
Food cart Standard and installed equipment pictures:
---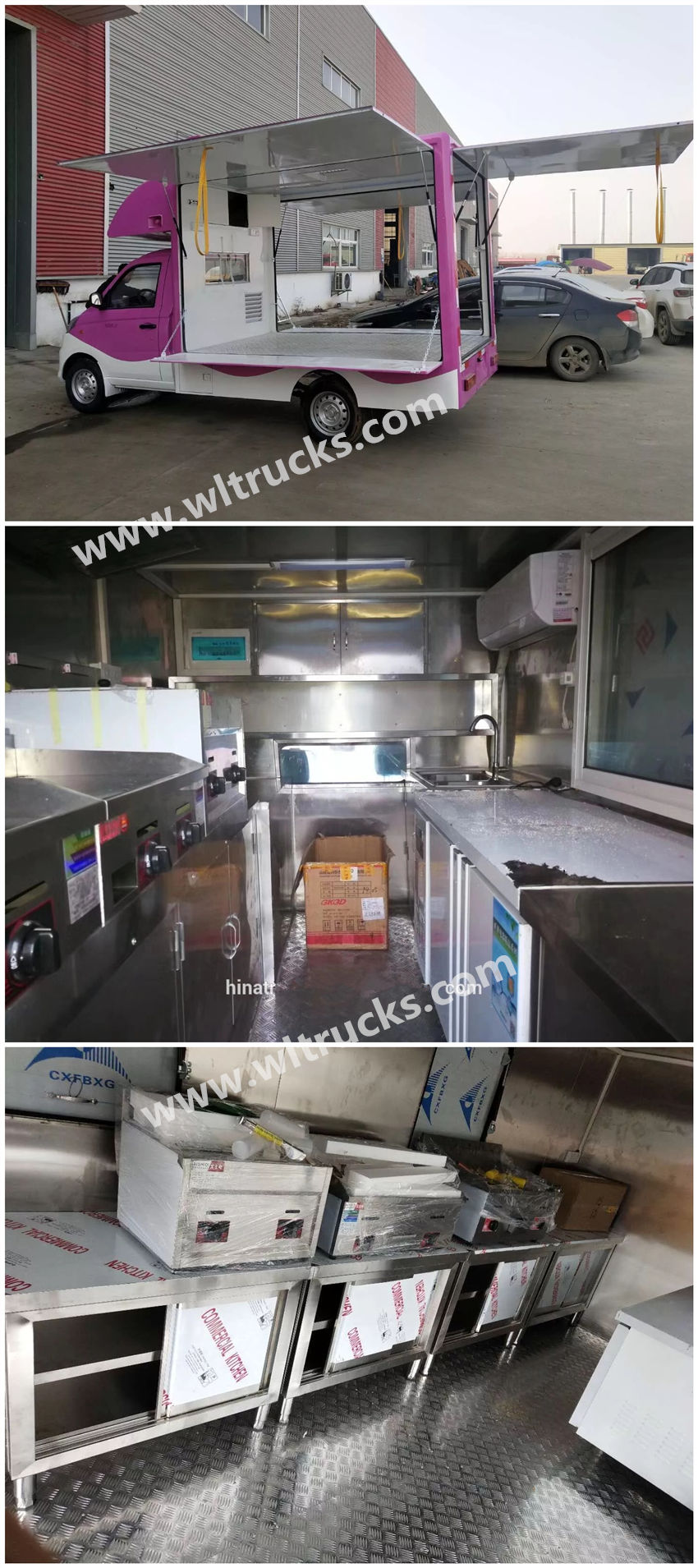 food trucks Optional equipment:
---