6 ton to 8 ton xcmg truck crane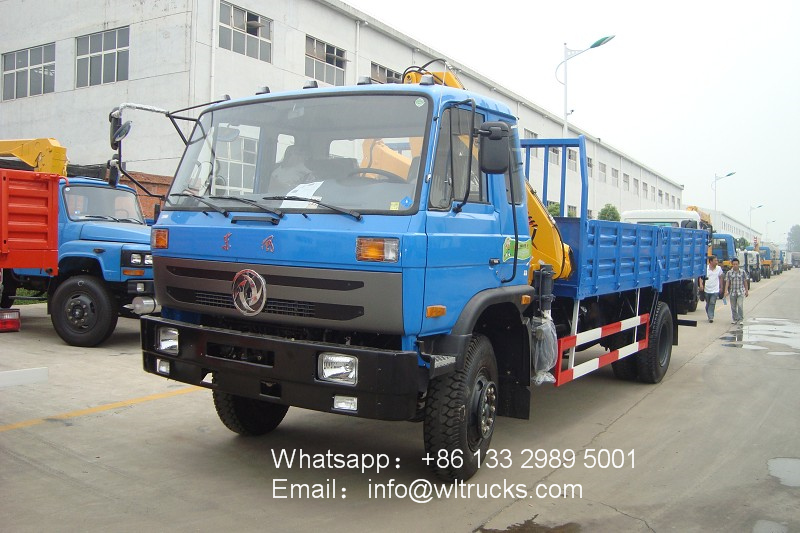 ---
6 ton to 8 ton xcmg truck crane Adopt a row and a half of Dongfeng 153 cab, Eurosan Cummins 190 horsepower, 8-speed gearbox, wheelbase 4500mm, 900-20 tires, compartment size: 4500 * 2400 * 550mm, can be customized manually telescopic or hydraulic telescopic cargo box The rear can be equipped with ladders, automatic unloading elevators, aerial work and other multi-function trucks.
Our company are professional manufacturer in truck area, guarantee all goods Brand-New and China-Origined. 
1. Chassis Model: ISUZU,JAC,JMC,IVECO,Dongfeng,FAW,Foton,HOWO,North Benz and etc.
2. Engine Model:Cummins,Yuchai,Weichai,Xichai,Sinotruk and etc.
3. Drive Model: 4×2,4×4, 6×2,6×4,6×6, 8×4,  and three axis crane semi-tailer
4. Crane rotation angle: 360° with hydraulic systems straight /folding boom crane max loading weight:2T,3.2T,4T,5T,6.3T,8T,10T,12T,14T,16T,20T, 30T, 60T, 150T,Two-arm, three-arm and four-arm are optional.
5. Cargo box's length:3-13m.Widely used in oil fields, weighing and inspection, telecommunications, power, factories, cement board factories, etc.
---
Item

DongFeng EQ5141G 4X2 truck mounted crane 5-6T

ISB190-33

China Cummins diesel engine

Max Oil Flow of Hydraulic System

Max Pressure of Hydraulic System
6 ton to 8 ton xcmg truck crane Working parameter:
---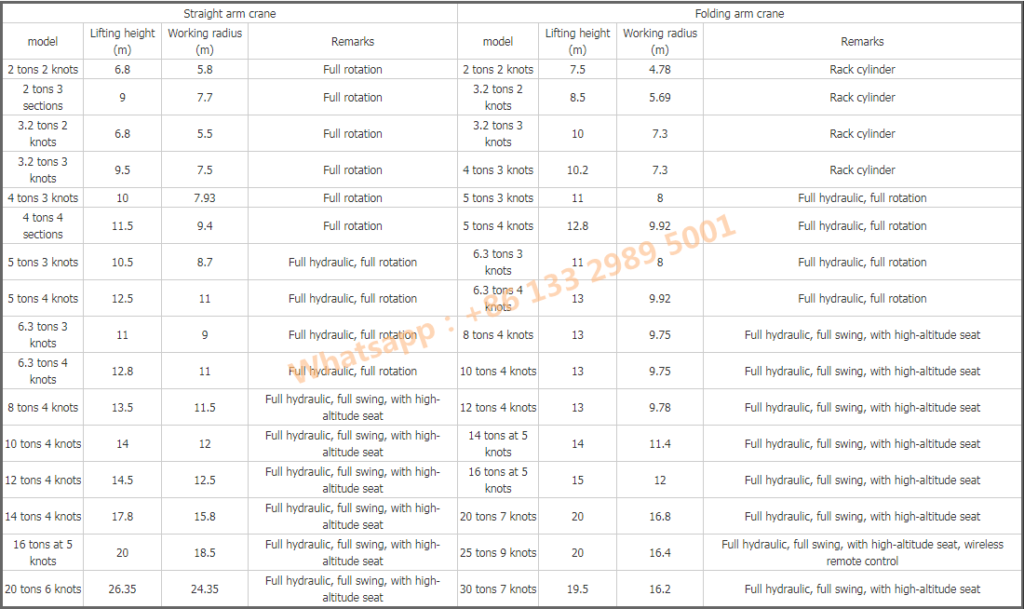 6 ton to 8 ton xcmg truck crane New craft:
---

6 ton to 8 ton xcmg truck crane Optional configuration:
---

6 ton to 8 ton xcmg truck crane details:
---

Dongfeng 2 ton truck crane type exhibition:
---

Chengli truck-mounted crane can choose 3 or 4 booms, and can choose straight arm or folding arm crane. Cargo boxes or cranes with different lengths and tonnages can be selected according to user requirements.
The design of different forms of truck-mounted cranes is similar to truck-mounted crane models, such as railway truck-mounted cranes, fixed ship cranes, truck-mounted strap claws, truck-mounted strap dumpers, truck-mounted strap drills, etc.